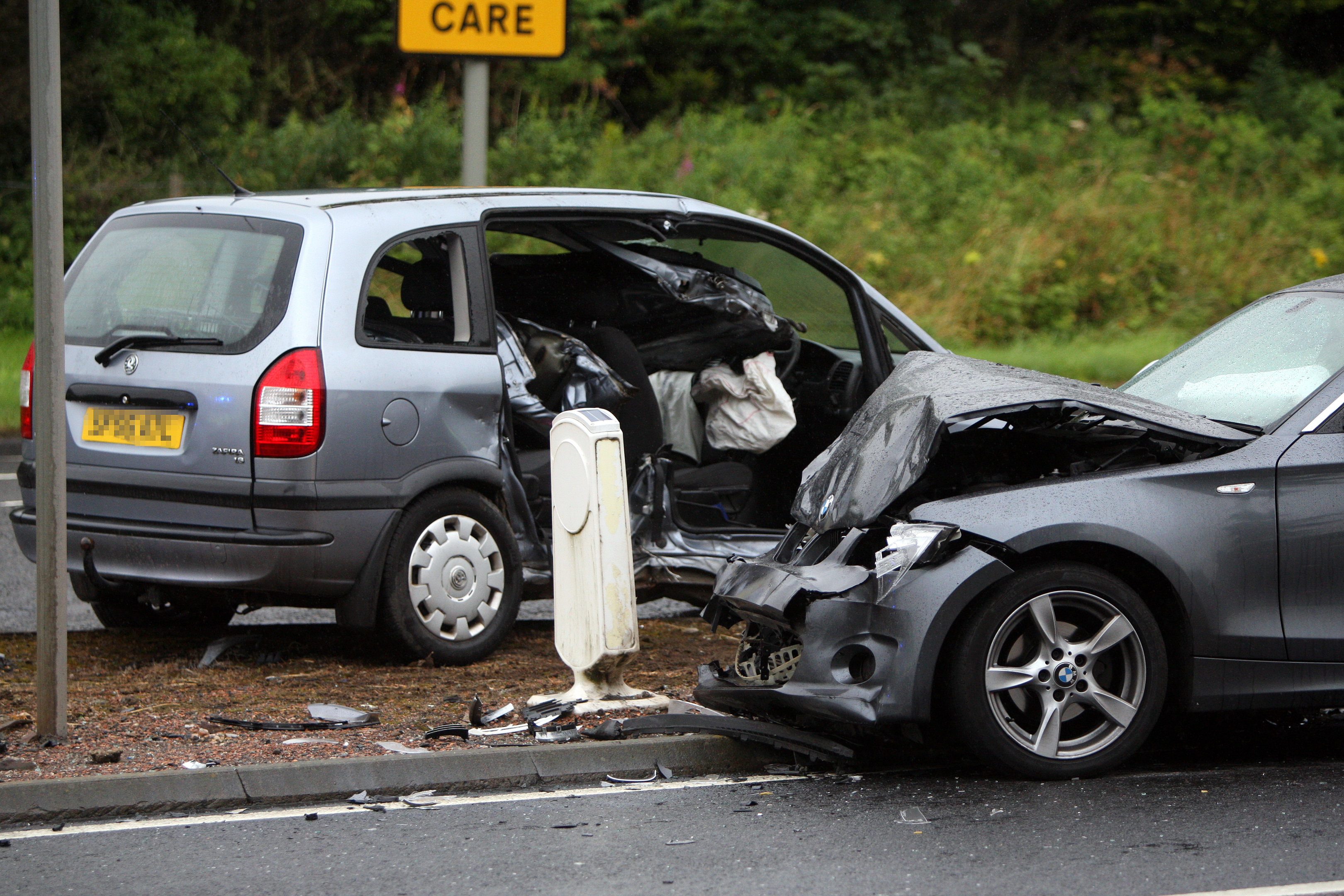 A man who caused a serious smash on the A90 in Angus has been warned he will lose his licence through "totting up" — despite his points having expired since the accident.
Ross Wilkie turned on to the dual carriageway at the Murroes junction and into the path of Donald Allan's BMW on August 10 this year.
Mr Allan broke his arm and Wilkie, from Dundee, had to be cut free from his Vauxhall Zafira.
The 26-year-old appeared at Forfar Sheriff Court and admitted a charge of careless driving.
And a sheriff has given him time to seek a solicitor, as he had six points on his licence at the time of the offence, which will be taken into account at sentencing.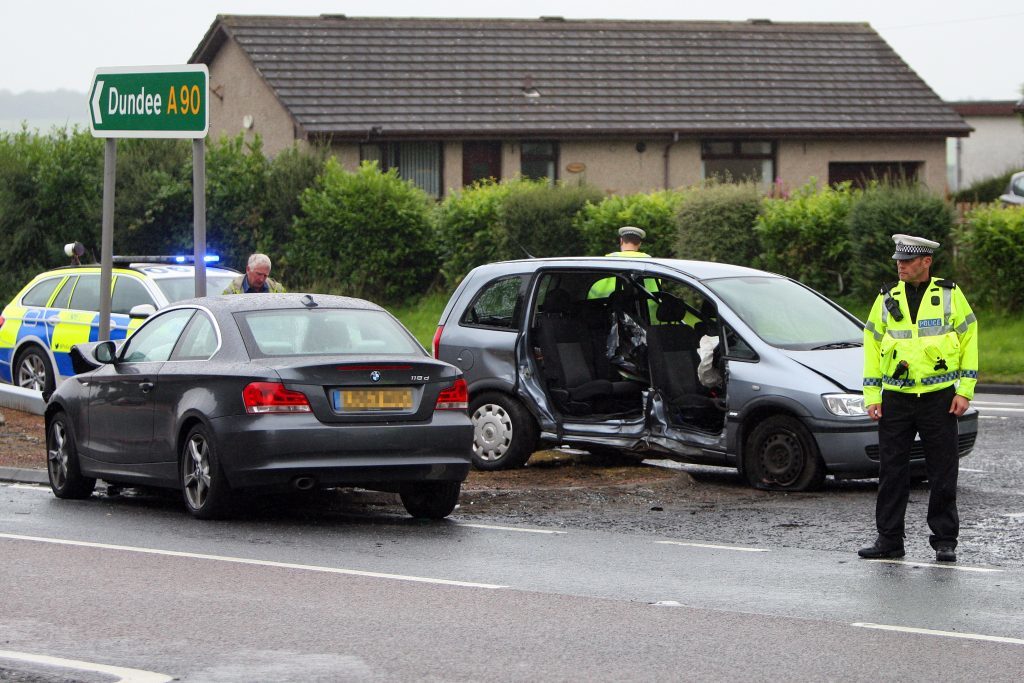 Fiscal depute Jill Drummond said Mr Allan was driving southbound approaching the junction and the accused was travelling west on the C6 unclassified road at 5.15pm.
"For reasons unknown the accused drove into the path of witness Allan, who was unable to stop," she added.
"His vehicle collided with witness Allan's and came to rest on the northbound carriageway, facing south, narrowly missing witness Gibb who was driving north on the A90 in a works van.
"The accused had to be cut free from his vehicle and both drivers were taken to Ninewells Hospital.
"Both cars were seriously damaged.
"Witness Allan had to have metal plates inserted into his arm as it was broken."
Defending himself, Wilkie said he was making the same journey every day at that time and "couldn't explain" what had happened.
"I took my time at the junction," he said.
"The car may have been behind a lorry.
"Next thing I know, he was in the side of us.
"I do accept responsibility."
Wilkie was working as an HGV inspector at the time but told the court he had started with a car repair garage in Dundee after the accident.
"If I do lose my licence I would lose my job. I have a letter from my work stating that," he added.
Sentence was deferred to December 15 and Wilkie was ordained to appear.
Sheriff Pino Di Emidio told him it will be "very difficult" to avoid disqualification.
He added: "I also see your letter where you express remorse and that you cannot apologise enough to Mr Allan and his family for the pain and suffering they've had to endure.
"Although there are six points which have elapsed, they had not at the time."
Wilkie, of Granton Terrace, admitted careless driving which led to a collision, damage to both vehicles and injury to himself and Mr Allan.