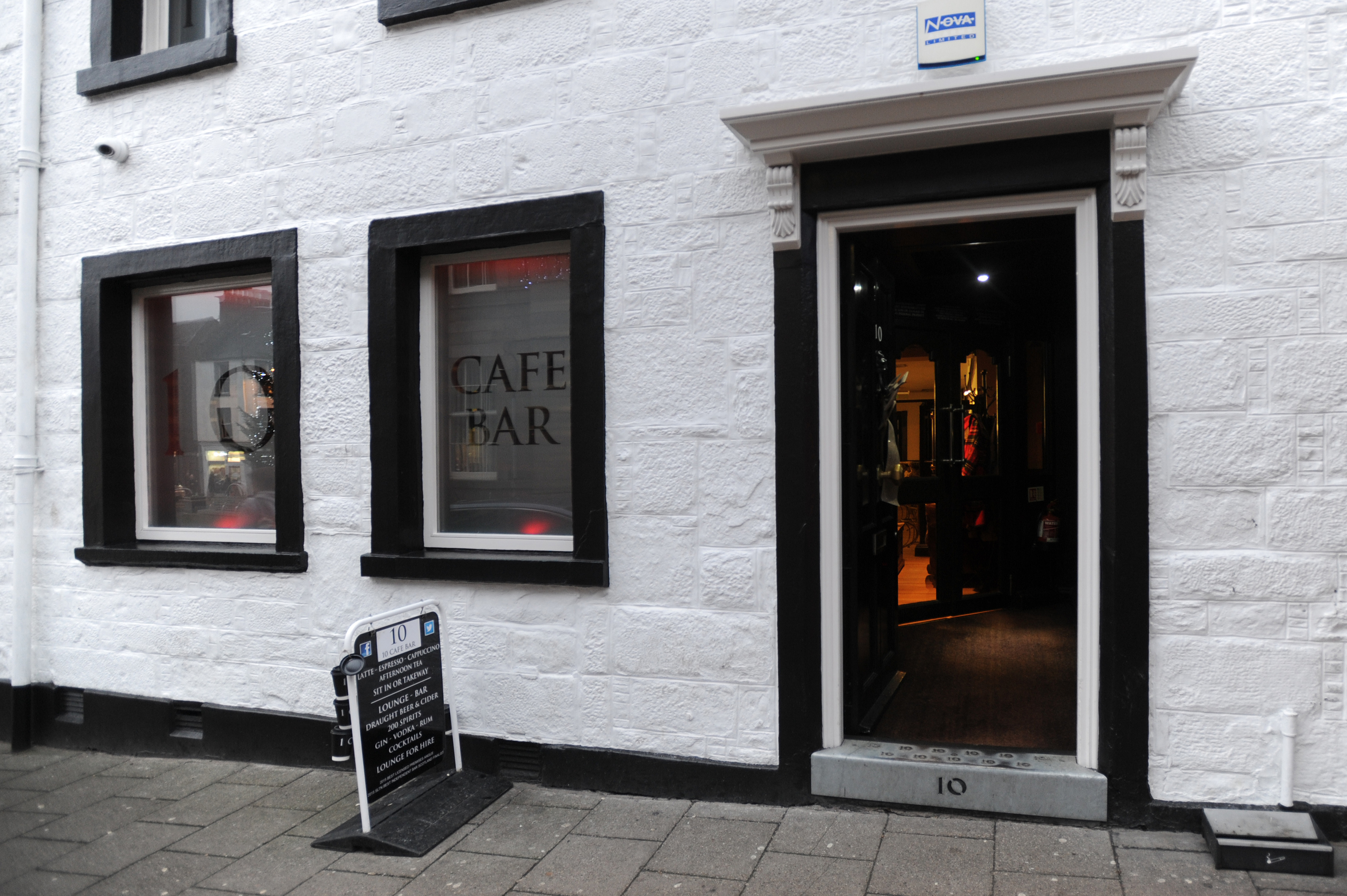 An award-winning Forfar pub's owner has hit out at the huge increase in business rates.
The Courier revealed that hotels and pubs in Angus have been among the hardest hit by the first rates revaluation in seven years.
Alan Hampton of Bar 10 at The Cross has seen his rates increase by 155%, with his rateable value increasing from £10,800 to £27,600 from April.
He said the message he took from the increase was that if you grow your business, you will be penalised.
Mr Hampton said: "I was shocked and dismayed to realise that the reward for the development and expansion of Bar 10's business during 2016 is a 155% rate increase.
"It appears we now have the unenviable distinction of having one of the largest percentage rate increases in Angus.
"Prior to the extension of the upstairs at Bar 10, the rateable value of the business was £8,600 and therefore under the threshold to pay rates under the small business exemption.
"With the addition of our upper bar this then rose to £10,800 thus putting us in the rate paying range.
"Developing our business model in providing high quality private hire, small functions and premier live acoustic shows, has resulted in six additional staff and now it seems, a £27,600 rateable value.
"It looks now that we go from paying nothing in early 2014 to a considerable annual rate in 2017.
"The message is clear – if you develop and grow your business, you will be penalised."
Mr Hampton said he would now think twice before carrying out further expansion of the bar, which was awarded the title of Best Licensed Premises in Angus in 2015.
He said he also planned to appeal the new rateable value.
"Given the level of empty shops throughout Angus, this attitude, even given the Council's and Scottish Government's ideological stance, beggars belief, and will only lead to closing businesses and empty premises," he continued.
"Any consideration to expanding our business is clearly now a moot point.
"I have contacted Graham & Sibbald who agreed that the rise seemed extremely disproportionate and excessive.
"There also appears to be some dubiety as to which valuation method was used.
"It is my intention, once a formal notice of increase is served on us, as well as formally appealing,  to ask for written confirmation as to how this figure was arrived at, and what method of calculation was used."
An investigation by The Courier revealed that pubs and hotels were badly affected by the new rates.
The Townhouse Hotel in Arbroath will see its rateable value double from £30,700 to £61,500 and Carnoustie Golf Hotel will see a £67,500 increase from £237,000 to £304,500.
The Northern Hotel in Brechin, Airlie Arms in Kirriemuir, Park Hotel in Montrose, the Panmure Arms Hotel in Edzell and The 19th Hole in Carnoustie will all see their rateable values increase by more than 20%.
Meanwhile many High Street businesses have seen their rates go down, reflecting a reduction in rental value in town centres.
The rateable value is not what the ratepayer will be charged but it will be the base figure used by councils to apply the prescribed uniform business rate – probably around 50p in the pound.