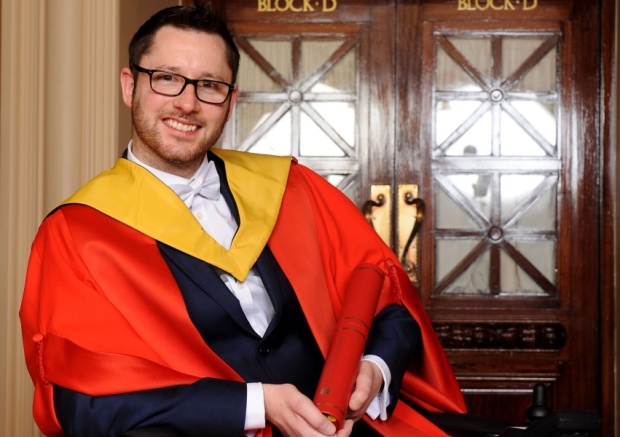 I never met Gordon Aikman, but many friends and colleagues have assured me I would have found him to be engaging, kind, funny and inspirational.
Those are the type of words – the last in particular – which have poured out in tribute to the 31-year-old from Kirkcaldy who tragically succumbed to motor neurone disease.
Just two years after diagnosis, the brutal, rapacious condition would leave Gordon's family, his husband Joe Pike and many others bereft at the tragic loss.
But not before courageous Gordon had succeeded in raising more than half a million pounds for research into the terminal condition, as well as immeasurable increased awareness of the death sentence MND sufferers endure.
He was also awarded a British Empire Medal and convinced the Scottish Government to double the nation's tally of MND nurses.
That legacy will be a comfort but at this early stage may not take on its full significance against the emotional foe of raw grief.
As Gordon slipped away, a couple who have endured the most unimaginable loss were also coming to the conclusion of their own bid to ensure a legacy which may help prevent others from suffering the same terrible fate.
Gary and Kimberly Stewart's daughter, Neveah, died from complications within hours of being born at Montrose Royal Infirmary's community midwifery unit in September 2012.
Four-and-a-half-years on, a 14-day Fatal Accident Inquiry has just concluded and a sheriff is considering what, if any, recommendations will be made for the future.
Lessons have been learned from baby Neveah's death and the introduction of telemedicine technology as well as implementation of a 999-style response for emergencies similar to that encountered by the Auchenblae family have already resulted.
Gary Stewart represented himself and his wife throughout the FAI, and his articulate, detailed and dignified submissions in the austere and alien environment of an Angus courtroom were remarked upon by the sheriff in the case.
Mr Stewart told the court his daughter "did not have the chance she should have" – a dad determined to do what he could to spare any other family the shattering pain of such a grievous tragedy.
As wheelchair-bound Gordon Aikman urged in his acceptance speech of an honorary degree from Edinburgh University in July 2015: "If you can, fight to make things that little bit better for those that follow."