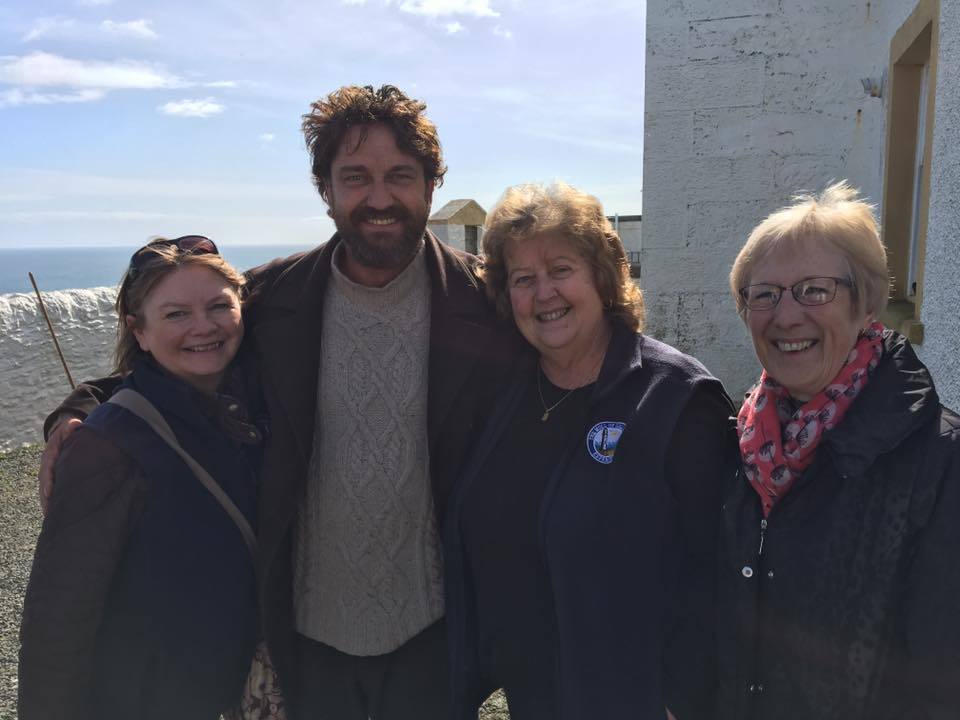 Hollywood A-lister Gerard Butler has started filming his role as an Arbroath lighthouse keeper for a new movie.
Butler and a 60-strong crew have shaken up a quiet corner of Dumfries and Galloway where they have been shooting psychological thriller Keepers.
The Paisley-born actor plays Arbroath lighthouse keeper James Ducat who was one of three men to vanish without a trace from the island of Eilean Mor in the Outer Hebrides in 1900.
A spokesperson for Mull of Galloway Lighthouse said: "Gerard Butler fever is sweeping the Rhins of Galloway just now.
"We were delighted to welcome Gerard Butler, Peter Mullen and Connor Swindells to the Mull of Galloway Lighthouse and Mull of Galloway Lighthouse Holiday Cottages."
Butler has been getting plenty of attention in Galloway where he surprised staff at the Gallie Craig coffee shop during a break in filming.
Owner Angela Sloan said: "They were posing for photos with people and some of them bought cakes.
"Gerard seemed like a really down to earth guy, very accommodating and happy to take photos with people too."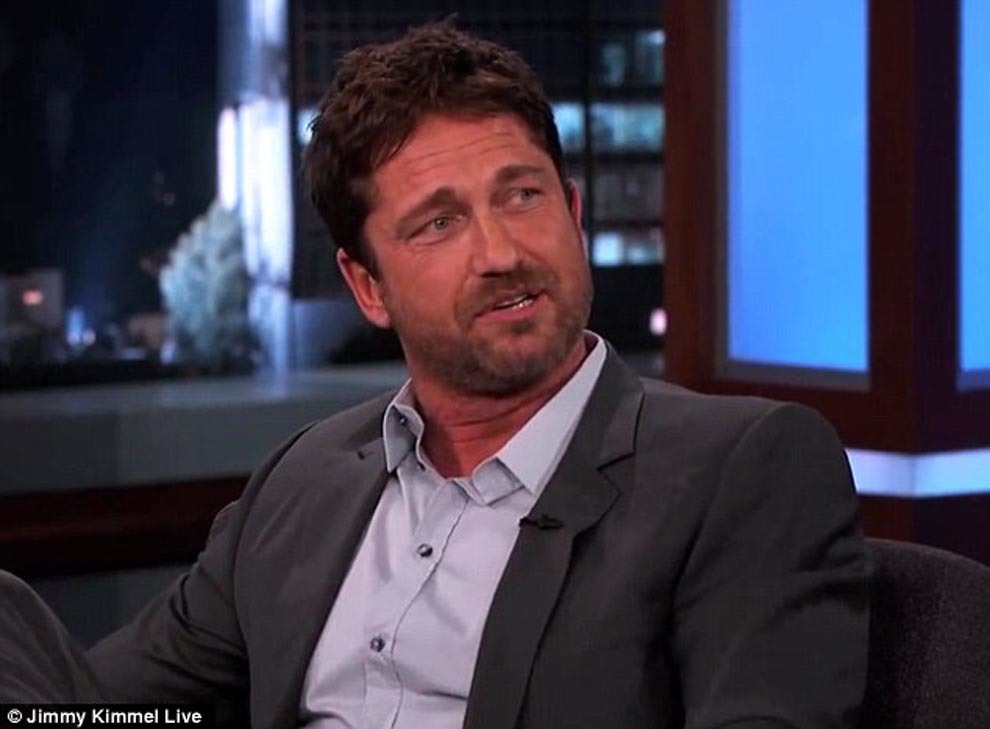 Butler sported a shaggy beard, a flat cap, cable-knit jumper and thick coat while filming his role as Arbroath lighthouse keeper Ducat who was a 43-year-old with more than 20 years' experience in lighthouse keeping.
He had arrived on the deserted island to man the lighthouse with Thomas
 Marshall and Donald McArthur.
Just a few weeks into their stint, on December 15, a passing steamer on passage from Philadelphia to Leith noticed the light was not working, which it reported three days later when it docked in Oban.
A relief vessel, the Hesperus, carrying supplies and a relief lighthouse keeper Joseph Moore, had been due to arrive on Eilean Mor on December 20 but had been delayed until Boxing Day due to rough seas and dangerous weather.
Mr Moore rowed to shore and found the lighthouse in complete darkness.
Inside the beds were unmade and the clock had stopped.
A chair had been overturned and a pair of oilskins was still on its hook, indicating that one of the three men had gone outside without dressing for the wild winter weather.
There was no sign of Ducat or the other men.
In the days after the discovery of the abandoned lighthouse, the crew of the Hesperus made thorough searches of the island, hoping to find a clue.
At one of the harbours they discovered considerable damage, with part of an iron rail wrenched out of the concrete and a rock estimated to weigh a ton dislodged.
Turf on top of a 200ft cliff had been ripped away from the edge but there was no sign of any of the men.
The lighthouse log was kept up to date until December 15.
The final entry read: 'Storm ended, sea calm. God is over all'.