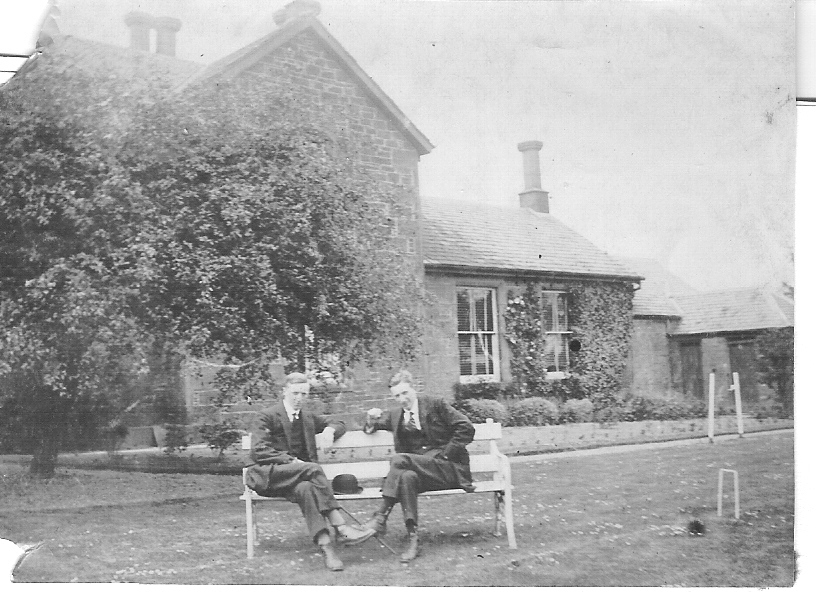 A hundred years after the Battle of Passchendaele, Gunner Frank Johnston from Dundee, who is believed to have been mortally injured there, is still not recognised as a casualty of the war.
His great nephew Douglas Norrie from near Arbroath is now trying to find documentary evidence to correct this.
Mr Norrie discovered the anomaly while researching the role his grandfather and his grandfather's four brothers played in the war.
Gunner Francis (Frank) Johnston, who was born in 1893, is believed to have been wounded in Flanders in 1917 and he endured a prolonged and difficult death in November 1919 in a private nursing home in Dundee as a result of his injuries.
The family have been unable to provide sufficient independent corroboration that he died directly of his war wounds as his army records have not survived.
Mr Norrie said: "I discovered that Dundee War Pensions Committee paid a grant towards Frank's funeral and thought that would be just about sufficient corroboration, however it seems not.
"The National Army Museum does now accept that he was in the army and served overseas and they say they are willing to review their decision if new evidence becomes available.
"He was remembered on the War Memorial at Hawkhill Church in Dundee but the church and the war memorial are now long gone.
"Possibly all the records have been destroyed long ago but I do wonder if there are some dusty forgotten old records lying around somewhere that might relate to Frank's medical condition and treatment.
"I do think he should be properly recognised as a casualty of the Great War, but I think this recognition can only come from new information from as yet untapped sources to support this."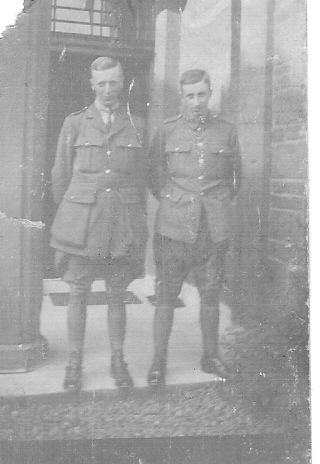 Of the five Johnston brothers, four were artillerymen and the fifth, John, was an army doctor.
David and Frank were both with the Royal Garrison Artillery (RGA) and their batteries of large long range howitzers were deployed at Corps level and primarily used to attack specific enemy targets, particularly enemy artillery.
Walter and Peachy served with the Royal Field Artillery (RFA) with their respective brigades being attached to infantry divisions and their smaller, highly portable field guns being used in support of infantry.
Mr Norrie said: "Most records of officers and all the records for RAMC officers were destroyed in the Blitz and so there seem to be no surviving records for Walter, Peachy or John, but my own grandfather David's records are now available online.
''Gunner David Murray Kennedy Johnston who was born in 1879, was hospitalised on the second day of the second Battle of Passchendaele.
"He was later taken prisoner at Pontavert on 27th May 1918 and spent the last months of the war in a POW camp called Crossen.
"He survived the war and died in Dundee in 1944.
''Lieutenant Walter Robertson Johnston, who was born in 1888, was killed by German artillery fire in the second Battle of Bapaume on September 6, 1918 at the age of 29 and I visited his grave at Peronne.
''Captain/Adjutant Peachy Wilson Johnston. who was born in 1887, died in 1967 after surviving the war where he was awarded the Military Cross for continuous and conspicuous gallantry in action under enemy fire.
''All four of these artillerymen brothers were involved in the Ypres/Passchendaele campaign."
The fifth of the brothers, Captain (Dr) John McPherson Johnston was a doctor and served with the Royal Army Medical Corps (RAMC) and was awarded the Silver War Badge after being discharged with TB.
He was born in 1881 and died aged 62 in Blairgowrie.