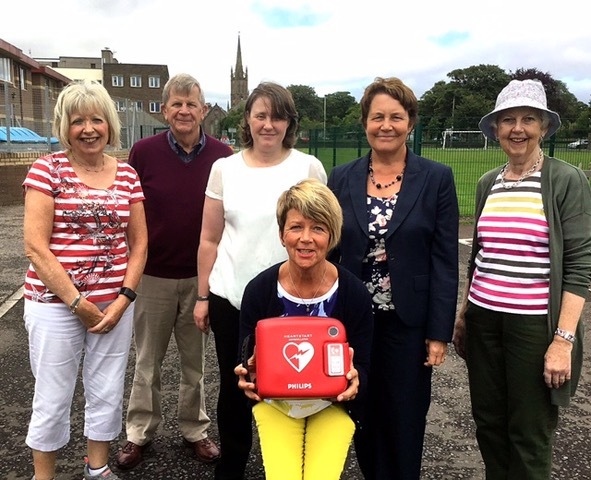 A lifesaving crowdfunder campaign is being launched in Montrose to provide round-the-clock defibrillator access for the town.
Concerned locals say Montrose is lagging behind other Angus burghs in terms of 24-hour automated external defibrillator (AED) access and a drive is now under way to fund the vital equipment.
The aim is to site a defibrillator outside the Ball House in the town centre, as well as at other strategic locations in Montrose, Ferryden, Hillside and Craigo.
Susan Coull of Montrose Inner Wheel said: "During a CPR training session attended by our members we became aware of the importance of accessing a defibrillator in the critical first few minutes after someone collapses from a heart attack.
"We investigated further and discovered that Montrose currently has several AEDs but only one is available 24 hours a day and it is not situated in the town centre.
"Most other towns in Angus and the rest of the UK already have readily available 24-hour access to AEDs."
AEDs give clear spoken instructions to the user and deliver a high energy electric shock to restart the heart and restore the normal rhythm.
It is an essential lifesaving step in the chain of survival and although the equipment recognises whether the patient requires a shock and can be used without training, the project also hopes to provide training for locals.
The initiative is being taken forward by a small team working on behalf of the town's Inner Wheel and Rotary Clubs and will be officially launched at Taylor's Auctions from 10am on Friday.
The project will also be highlighted on the Angus Crowdfunder website under Save A Life Montrose from the end of this week.
Donations can be made via the website or by cheque to Montrose Rotary Club at the George Hotel.