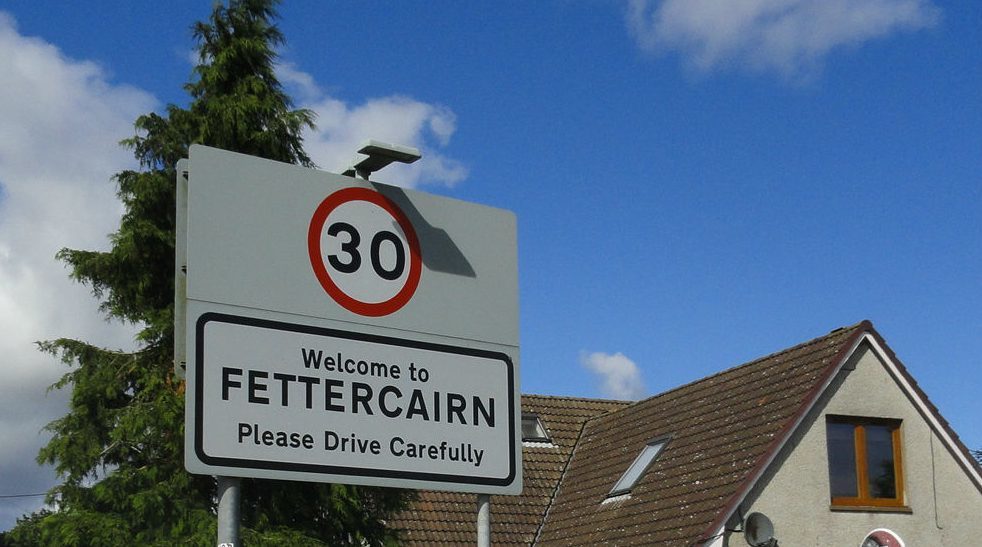 Traffic calming measures blamed for hindering a Mearns village will be ripped up.
Alterations were previously made to the B966 at the Royal Arch in Fettercairn to realign the road and install narrowing devices.
Road users have continued to face issues, with vehicles often incurring severe damage and sometimes becoming stuck due to the layout of the road.
Local businesses claimed the traffic calming measures are also putting their livelihoods at risk with a "catastrophic" decline in revenue.
A consultation process took place with the local community in September and further traffic surveys are under way.
Aberdeenshire Council's head of roads, Philip McKay, said the completion of these surveys will assist the road engineers in determining a solution.
He said: "This engineering solution will need to facilitate the safe passage of smaller road vehicles but will also need to protect the historical Royal Arch from any further vehicle damage.
"Once the appropriate engineering solution is selected, it will be presented to the Kincardine and Mearns Area Committee for approval in the early part of 2018.
"If the proposed solution is then approved by the members, then I would be looking for the physical engineering works to be carried out later in 2018."
Motorists are known to avoid using the B966 route altogether rather than risk damage to their vehicles by passing under the Royal Arch.
As such, many of the local businesses have reported a dramatic decrease in footfall while Mearns Community Council previously expressed concerned that the traffic measures were hindering the village.
Liam Kerr, Scottish Conservative MSP for the North East region, said the issue continues to be a major one for villagers.
He said: "Many of my constituents have aired their concerns about traffic in the area, which I have relayed to Aberdeenshire Council, along with local councillors.
"I am pleased to know last year's consultation on the Arch has helped officers realise that something should be done in 2018.
"The sooner that an engineering solution can be found, the better.
"It is imperative for pedestrians and local business for this to be resolved as quickly as possible."