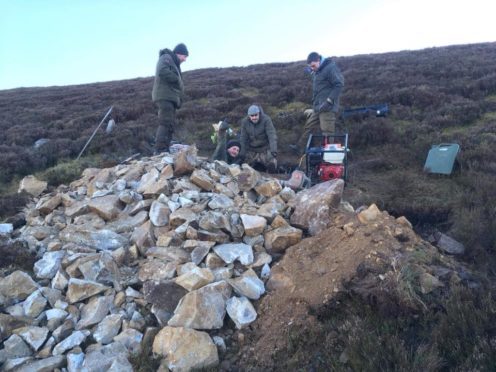 A dog has been pulled from a potential early grave following an epic 74-hour rescue mission in the Angus glens.
Patterdale Terrier Charlie was trapped beneath 12.5 feet of solid rock at Invermark Estate after disappearing down a hole while on a fox control operation.
Charlie luckily had his tracking collar on so was easy to locate when he failed to return.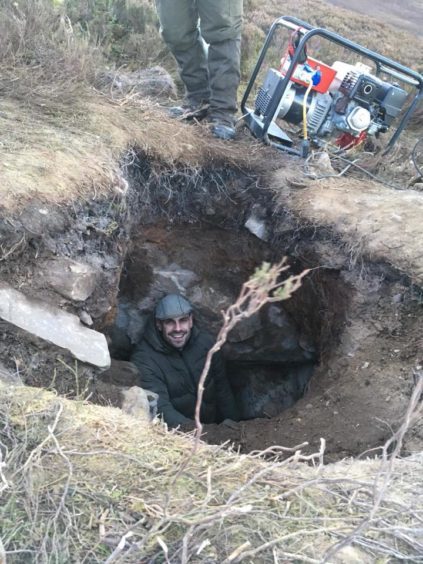 Seven gamekeepers took on the mammoth task of digging him out with hand tools over the course of three days, in what were described as sub-zero conditions.
At one stage it looked like Charlie's fate was sealed and the rescue operation would have to be called off. The rescuers could not penetrate the final three feet of rock and all hope appeared lost.
But an SOS was sounded and RK Services Ltd in Montrose loaned what turned out to be a life-saving rock breaker to help with the final push.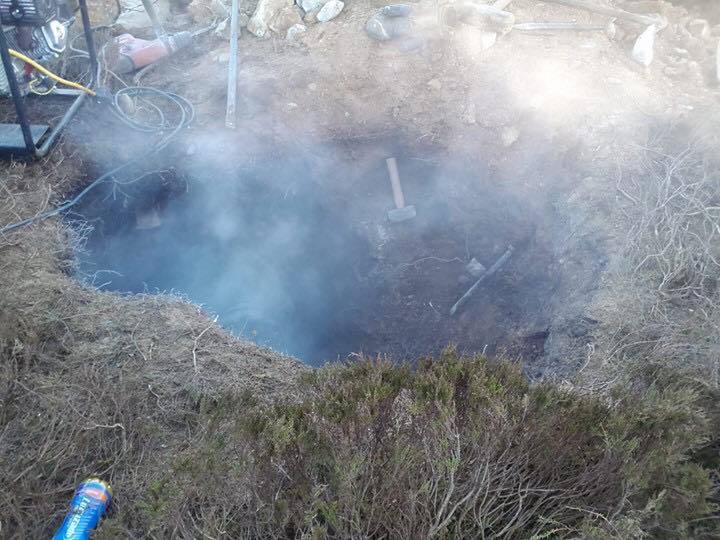 The gamekeepers – fuelled by energy drinks and adrenaline – managed to break through the last piece of rock.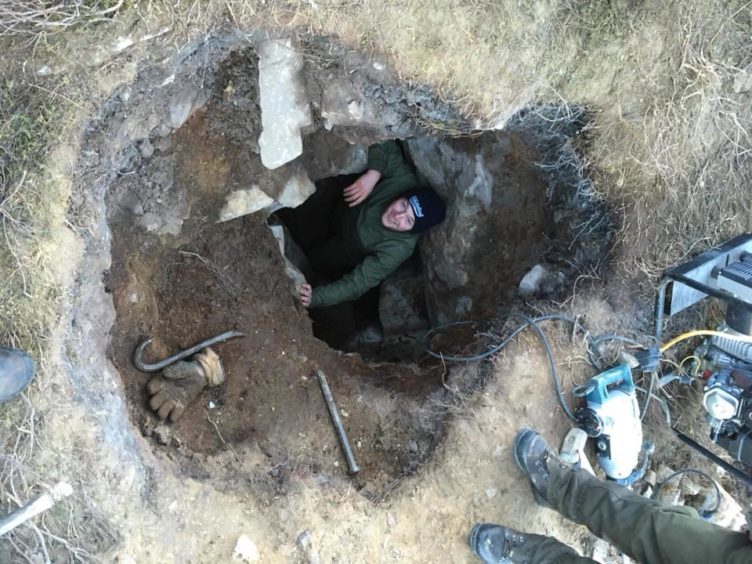 They could see Charlie was alive as the dog saw daylight for the first time in three days.
He was pulled to safety and luckily appeared to be none the worse for his ordeal.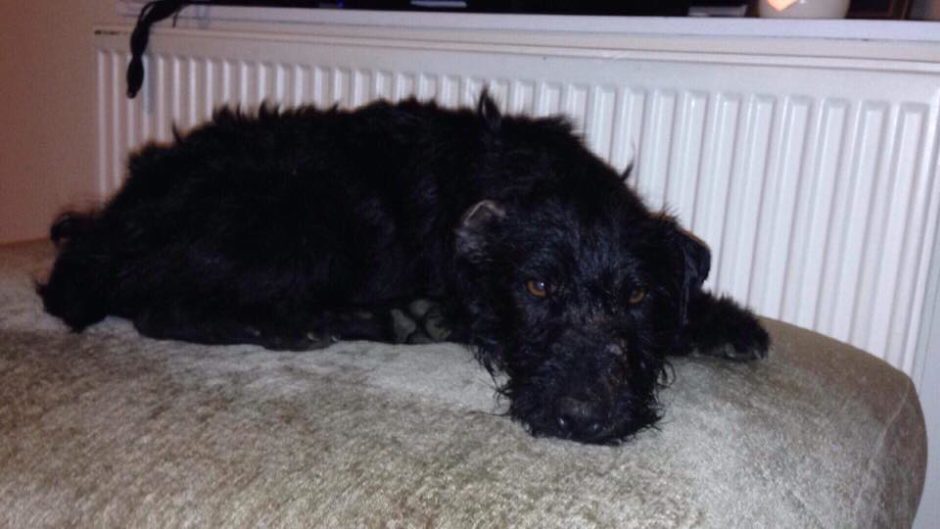 Lianne MacLennan from the Angus Glens Moorland Group said: "The lads were out all through the day and all through the night in sub-zero conditions.
"After days of trying to break through the rock with a pinch bar and a hammer they managed to get a rock breaker from RK Services in Montrose which made the last few crucial feet possible to free the dog.
"We can't thank them enough for their generosity.
"Our dogs are valued members of our teams and the lads were so happy and relieved to see his nose poking through the hole after fearing the worst.
"Charlie is one lucky dog and we are elated he's home safe."
He went missing at 1.30pm on Tuesday and was finally pulled out at 4pm on Friday.
Charlie is adjusting to life again after being reunited with his grateful owner.
He also wolfed down a well-deserved steak pie dinner on his return home.