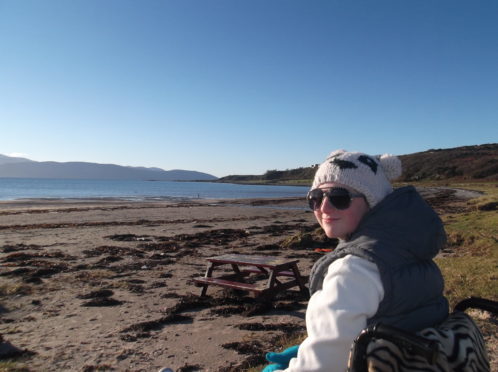 A Forfar family who lost their teenage daughter to cancer is ensuring the fundraising legacy of the popular 'Laura's Fun Day' will continue.
Laura Forbes, a pupil at Forfar Academy, was diagnosed with bone cancer in 2011.
She died a week after her 16th birthday in February 2013 —  this year she would have turned 21.
Every year since her death, Forfar Academy ran the fun day at Murton Farm, on the outskirts of the town, raising over £20,650 for a number of charities since 2012.
The fun day is not happening this year for a number of reasons, but Laura's mum Audrey is to take part in the Dundee Kiltwalk on August 19 in her daughter's memory.
Laura was a popular student at Forfar Academy.
Like most 14 year olds, she loved spending time with her family, her friends and her boyfriend.
She was an outgoing girl who was getting ready for exams, took part in the Duke of Edinburgh Award Scheme and coached Forfar Falcons.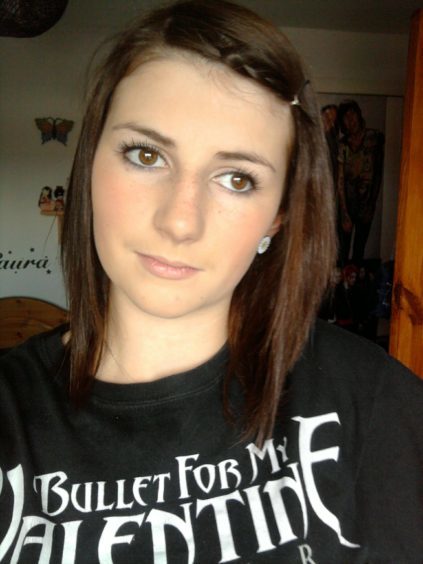 She received the Jan Wilson Memorial Award in 2010 for her voluntary work with the local swimming club.
Laura missed a lot of school life as she underwent intensive chemotherapy and operations.
Her parents, Audrey and Donald, said she continued to be a positive and happy girl who was always thinking of others and who coped remarkably well.
During Laura's treatment, the family were told about Calum's Cabin, a special retreat on the Isle of Bute where children with cancer and their families could visit together.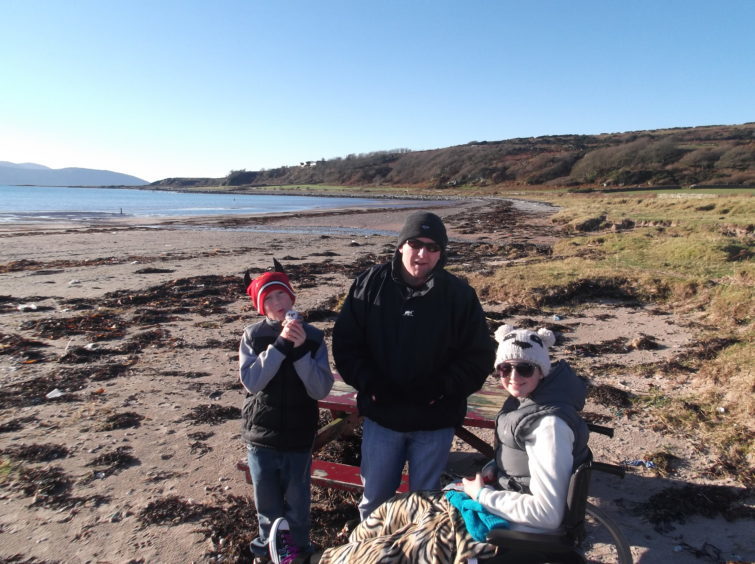 They were offered a week's holiday where they enjoyed being together away from a hospital environment.
They urge everyone to do something special and get involved with this year's Kiltwalk in Dundee for Calum's Cabin to help more families have the opportunity to visit Bute.
Audrey said: "We travelled miles for Laura's chemotherapy and numerous operations and the constant travel and separation made it hard to have any sense of normality as a family whilst going through an immensely emotional and challenging time.
"Going to Calum's Cabin felt like a real escape for us as a family; getting off the ferry at Rothesay meant leaving behind all the stress for one week.
"It was a proper break for Laura and for her younger brother Daniel too, to just be a child and a teenager".
Calum's Cabin covers the ferry fares, entrance to all visitor attractions on the island are free of charge, and food hampers and spending money is provided to all visiting families.
Audrey continued: "At Calum's Cabin we were able to be a normal family for a little while and relax knowing the charity had thought of everything to make our week more comfortable, memorable and peaceful.
"To remember Laura, we did the Kiltwalk for Calum's Cabin last year and loved it — it was an incredibly special day."
Calum's Cabin is asking individuals, workplaces and organisations to get involved and support the charity this year to help fund its work.
Last year, all of the events around Scotland raised over £100,000 for Calum's Cabin thanks to just over 350 walkers who took part.
All funds raised are topped up by 40% by The Hunter Foundation, making every penny go even further.
To sign up for The Kiltwalk for Calum's Cabin, visit www.thekiltwalk.co.uk or email enquiries@calumscabin.com for more information.