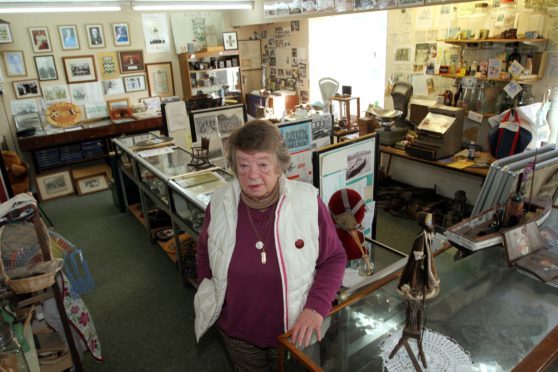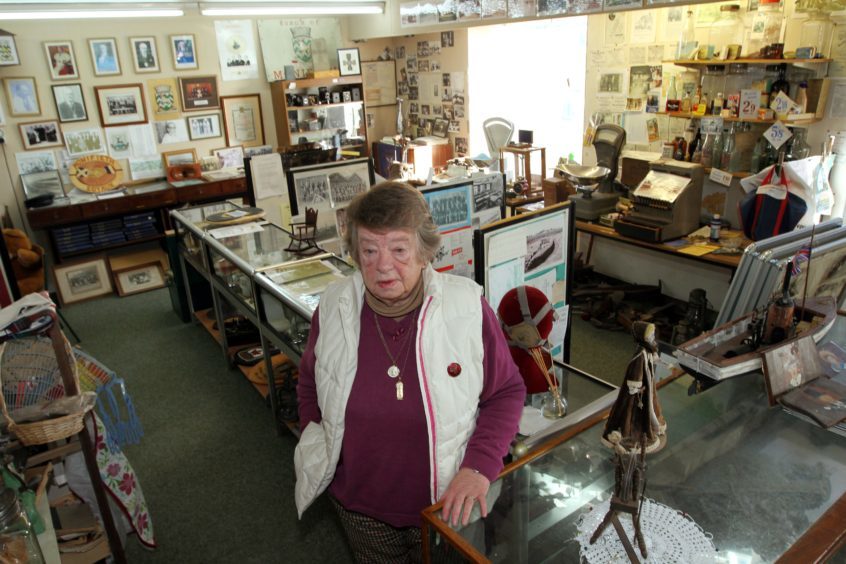 After 14 years leasing its current premises, a community group which celebrates the history of Monifieth is under threat unless a community asset transfer to new premises goes ahead .
The House of Memories, which has premises in the High Street and is run by the Monifieth Local History Society, is in dire need of a new home but is unable to take forward transfer proposals until a new umbrella organisation is formed.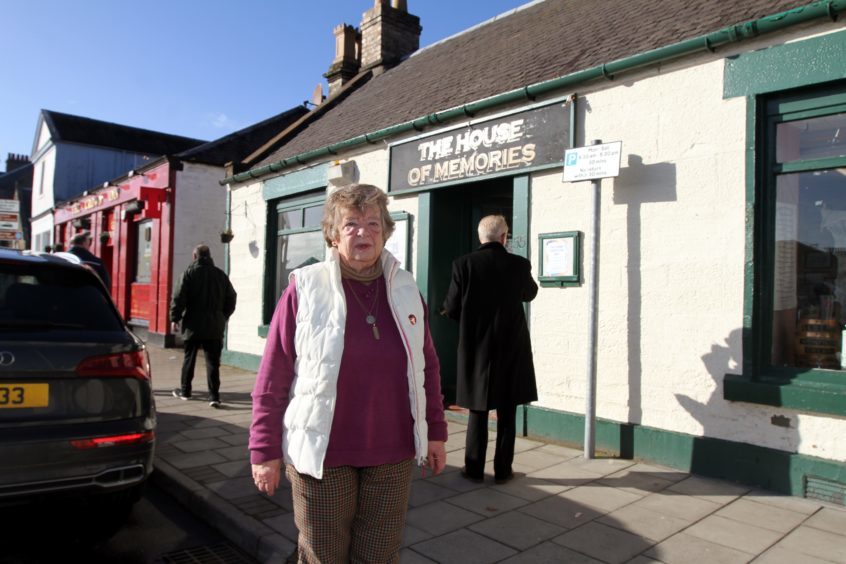 Having outgrown the current premises, the group is eyeing a move to a new Monifieth Community Heritage Centre at the town's Access Offices, seen as ideal for the group and other community organisations, as well as being more accessible and providing disabled parking.
Society president Margaret Copeland told members that despite the success of the organisation, which has won awards including the Nationwide Award for Voluntary Endeavours and the Grampian TV Adult learners Week Award, the future "looked grim" for the House of Memories.
She said: "The cold, harsh winter, the inability to meet rising costs to heat the premises, which are in desperate need of external maintenance, brought us to the conclusion, that despite the willingness of a few committed members the future looked grim.
"We are back to the circumstances faced in 2002, looking for appropriate accommodation, but this time with a vast amount of precious artefacts, memorabilia, photographs and other items – in fact, the keys to Monifieth's heritage.
"The society is hugely popular and attracts international attention, especially from Australia, America and Canada, with people interested in their genealogy, and sometimes the people we help then make the trip over, so our work is certainly boosting the local economy."
Ms Copeland also highlighted a reduction in volunteers at the group.
"The downside to this success story is that membership numbers have fallen, most probably due to the ageing process, leaving few able and willing volunteers to carry on what has been so often described by others as 'doing a fantastic job on behalf of the community.
"We are fortunate to have many pledges of support in terms of time and money, and I would ask that those pledged to help, come forward and deliver on their promises – we need the community to step up."
A new group, provisionally titled the Monifieth Heritage Centre Management Group, will have to be established to secure the new premises with the membership drawn from the community, including schools, churches, local businesses and the council.
Monifieth and Sidlaw SNP Councillor Beth Whiteside backed the society: "I applaud the work and dedication of the Monifieth History Society, which has made a significant contribution to the community.
"They do an excellent job, and this has been recognised by the number of awards they have received.
"From very modest beginnings, they have grown into an organisation with an extensive collection which reflects Monifieth's long and rich history, and which also provides illustrated talks, and research.
"I very much support them in their continued endeavours."