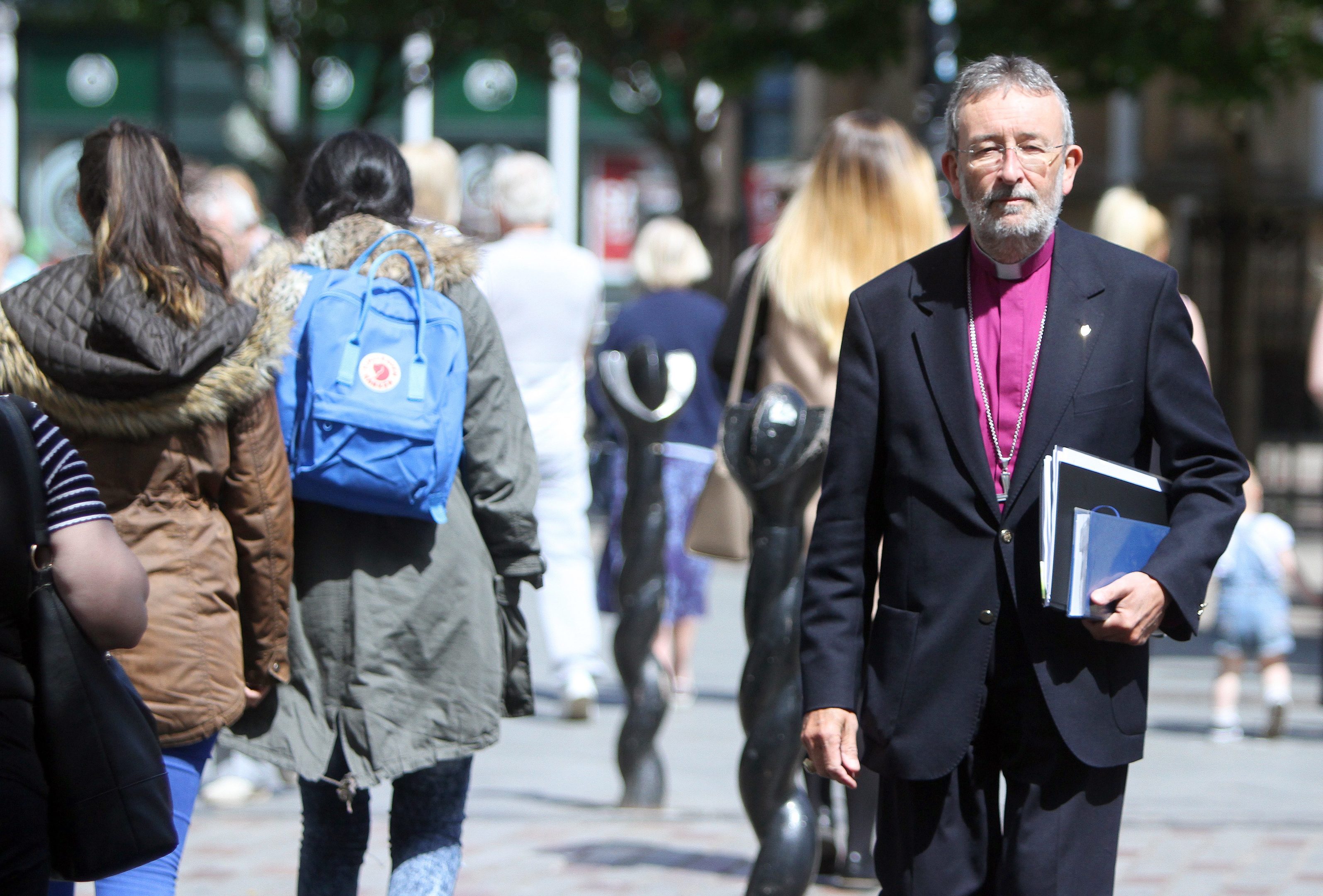 An openly gay priest who has claimed his sexuality is the reason he has been denied posts in the past is in the running to be bishop of Brechin.
Jeffrey John was the first priest in an openly same-sex relationship to be nominated as a bishop in the Church of England.
Mr John, who is currently the dean of St Albans, has been up for seven previous diocese positions, but each role went to someone else, leading him to make claims of homophobia within the church.
Similarly to other candidates for the Brechin post, Mr John is not allowed to comment ahead of the selection. However, he has previously said his failure to be shortlisted for a Welsh post was "directly related to my homosexuality and/or civil partnership".
He was favourite to be selected as bishop of Llandaff, but was subjected to a "number of homophobic remarks" during the appointment process before being rejected by bishops, he said.
Episcopalians are looking to replace Nigel Peyton, who retired as bishop of Brechin in July of last year. The church has seven dioceses with Brechin covering Angus and Dundee.
Three other clergymen have been shortlisted for the post: Francis Bridger, the current dean of the diocese; Markus Dünzkofer, rector of St John the Evangelist's Church, in Edinburgh; and Andrew Swift, dean of the Diocese of Argyll and The Isles.
The candidates have seen selected by a preparatory committee, chaired by the primus of the Scottish Episcopal Church Mark Strange and consisting of clergy and lay church members who represent the diocese of Brechin and the wider church.
After that, the candidates met with members of an electoral synod, which is made up of clergy and lay church members from the diocese of Brechin only.
The election of the new bishop will be announced on Saturday June 2.
The Anglican Communion, which includes Scottish, Irish, American and African Episcopalians as well as the Church of England, has differing views on gay rights and same-sex marriage.
The Church of England does not allow gay weddings, but its priests are allowed to be in a civil partnership.
The Scottish Episcopal Church has a more liberal attitude to sexuality, allowing for same-sex marriages, with the first such taking place last year.
The provost of the St Mary's episcopal cathedral in Glasgow, Kelvin Holdsworth, is gay and has championed equality.