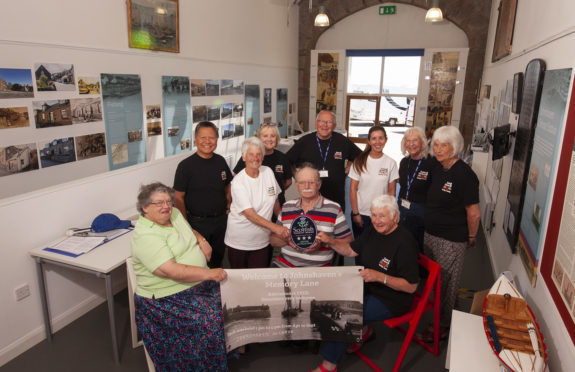 Hard-working Mearns volunteers have been given new wind in their sails with national recognition of the effort to tell the story of their maritime community.
More than 15 years after the idea of a Johnshaven heritage hub museum was launched, the group behind the venture is celebrating the achievement of three-star Visit Scotland tourist attraction status with hopes for a busy summer season which has already seen valuable new archive material donated to the facility.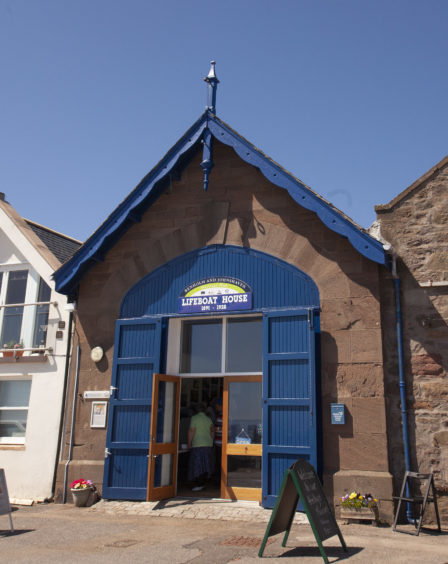 The old lifeboat house was gifted to Benholm and Johnshaven Heritage Society and over the years has become home to a growing collection of artefacts and archive materials relating to the coastal communities.
Don Marr of the society said: "We're delighted with the award. This has been 16 years of hard work and to now get such a good report for them makes it all worthwhile.
"They came unannounced to go round the museum and were very pleased with the display and everything we have got here.
"We have also taken on board the points they raised in the inspection to improve things, but we are delighted with the recognition and hope it will encourage even more people to come here."
A core of around 10 volunteers man the hub for its Friday to Sunday opening during the summer months, with the visitors book already showing a selection of international signatures.
"We recently had US visitors who had Johnshaven connections and managed to get in contact with one of the older resident of the village who actually remembered their family," added Mr Marr.
"People are also bringing things to us and we have quite a lot of stuff, including a collection of diaries which will take us time to go through and record but which are very interesting."
The diaries came from a native of the village, and as well as being a personal memoir include elements of local history stretching back several centuries.
Hub volunteers hope to use the material in a memories project similar to those which have seen sporting photographs, film and other archive material used to assist those suffering from conditions such as dementia.
"The whole idea is to continue to develop this as a museum and community facility and we would thank the village for all their support in what we have achieved," said Mr Marr.