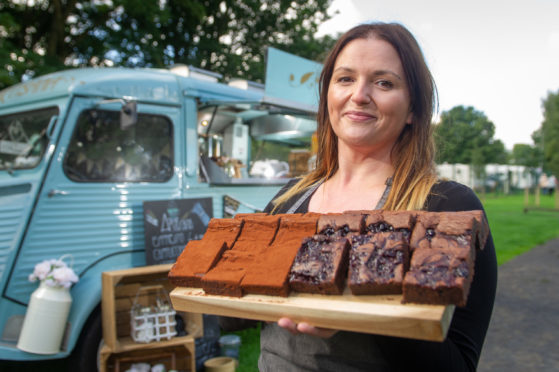 An award winning brownie maker who was invited to sell from Forfar Loch by Angus Council's leisure trust has been kicked off the land by another council department.
Kirriemuir-based Artisana has been selling brownies, cakes and locally-roasted coffee from a distinctive blue, vintage van at Forfar Loch twice a week since June.
They pitched up after an invitation from AngusAlive, the culture, sport and leisure trust that promotes, operates and delivers services on behalf of Angus Council.
However, Artisana was asked to leave the site by the council's parks department, stating that they run the land, not AngusAlive.
The parks official told business owner Ailsa Hayward no one in the council knew who they were, despite the council's chief executive Margo Williamson being among the van's regular customers.
Ailsa said: "It's a shame. Most of the council is amazing and incredibly supportive and I don't want to make too much fuss about it.
"It was arranged through the economic development department of the council who spoke to AngusAlive on our behalf about offering something locally throughout the season.
Walking with the Chief Exec meetings have got a lot more interesting since @ArtisanaBakes took up residence at Forfar Loch, Thurs/Fridays. Best cakes and Brownies in the world. (Good discussion too!) pic.twitter.com/TsFecjTdjI

— Margo (@MargoWilliamson) June 22, 2018
"AngusAlive then got in touch and we agreed to have a trial until September. However, certain council departments weren't prepared to wait."
Around a month after Artisana arrived at the Forfar beauty spot, the van was visited by the council's licensing department who asked the business to apply for various licences. Artisana applied for the licences required.
Shortly afterwards, the council's planning department said planning permission was required. Last week, the parks department asked Artisana to leave the site.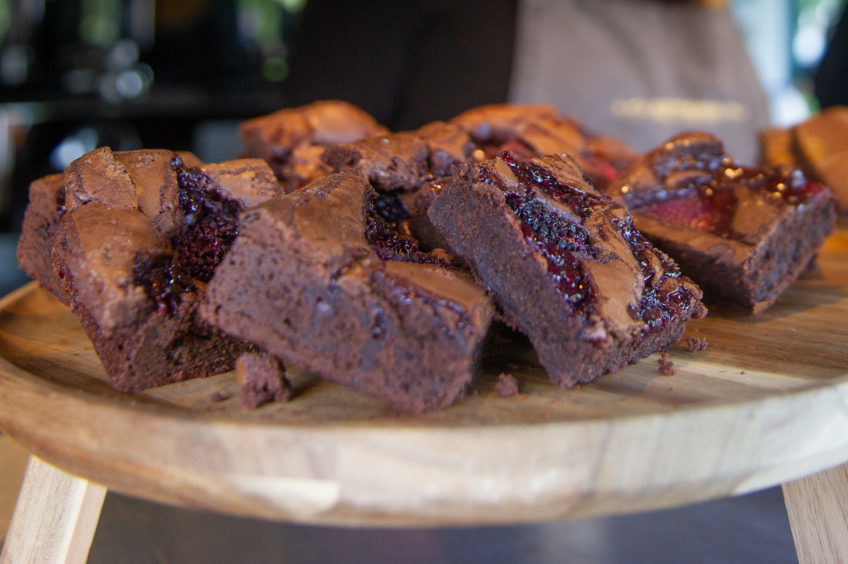 "I assumed that because we were asked by the council to do something, everything was in place," Ailsa said.
"One of the issues is nobody seems sure who runs Forfar Loch – the council, AngusAlive or the parks department.
"It's been a little frustrating but we are trying to concentrate on the positives.
"We have a lovely little business, amazing followers, great support and we will look at other options rather than dwelling on what's happened.
"We'd like to thank everyone who came out in wind, rain and sunshine to support us each week and the lovely people at AngusAlive and the rangers who made us comfortable and welcome at the loch."
Artisana, which also sells brownies by post, won three Great Taste awards earlier this month for its liquorice and blackcurrant, sea salted caramel and pure chocolate brownies.
A spokesman for Angus Council said an apology had been given to Artisana for the "confusion".
"As with many of our local businesses that produce outstanding local produce, we have enjoyed a very worthwhile and productive relationship with Artisana," the spokesman said.
"We have spoken directly with them to apologise for any confusion over this matter and continue discussions about how we can support their business in the future."