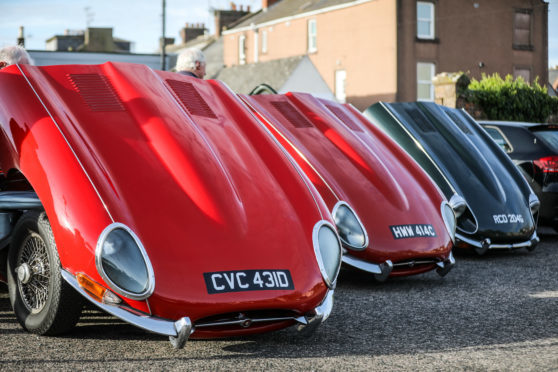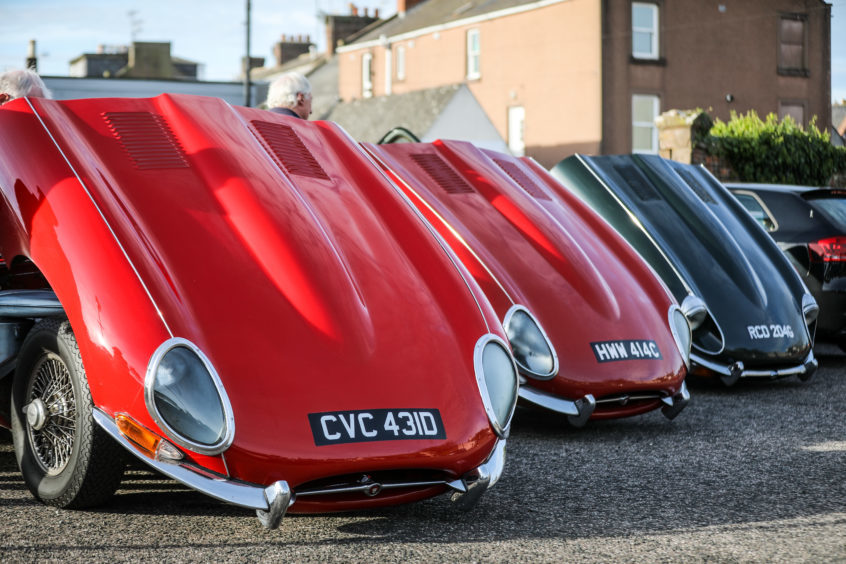 The roar of big cats on the prowl reverberated through Courier country as a convoy of spectacular Jaguar E-types passed on a round-Britain fundraising journey.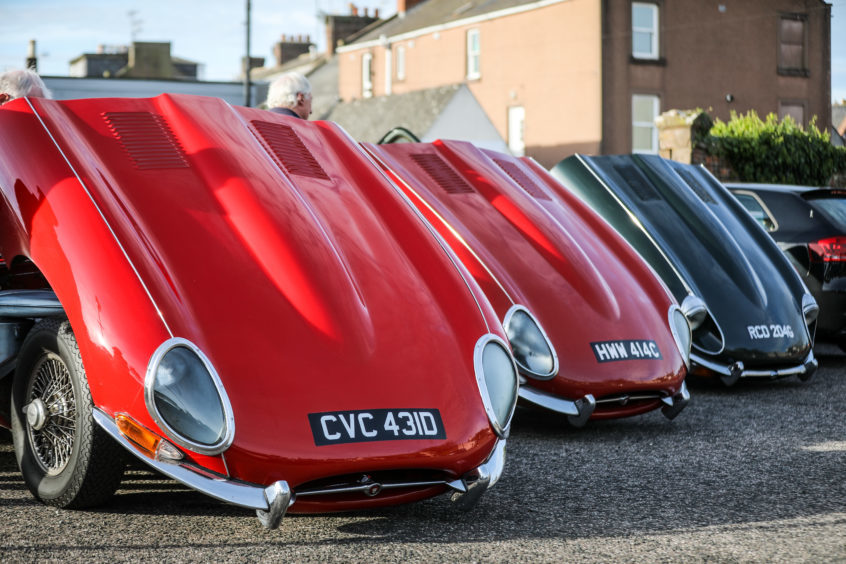 Enthusiast owners are taking part in the 4,000-mile tour in a bid to raise £70,000 for prostate cancer research in the third running of an event organised by Jaguar E-type club which had already generated £150,000 for the cause.
Comprising 19 individual stages, each of around 180 miles and driven by groups of E-types in the style of a relay, the tour will also see five crews complete the full distance on the marathon event.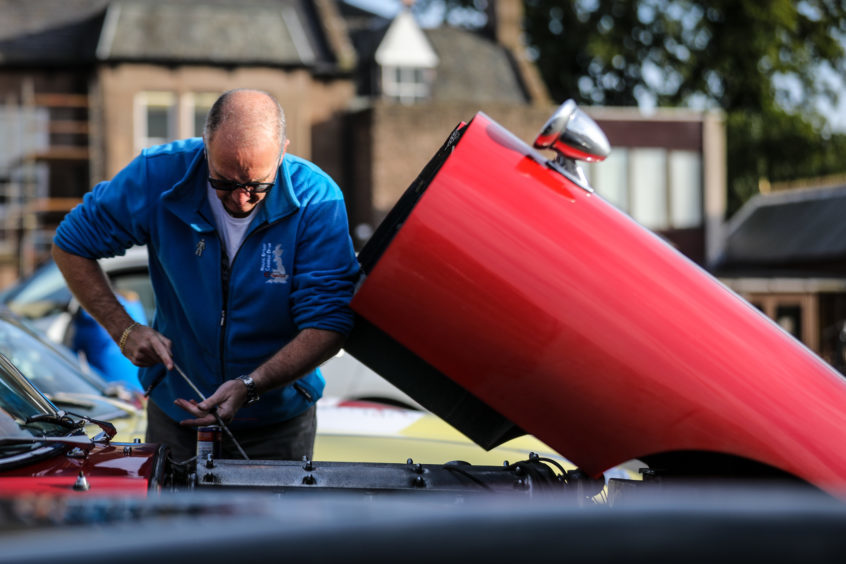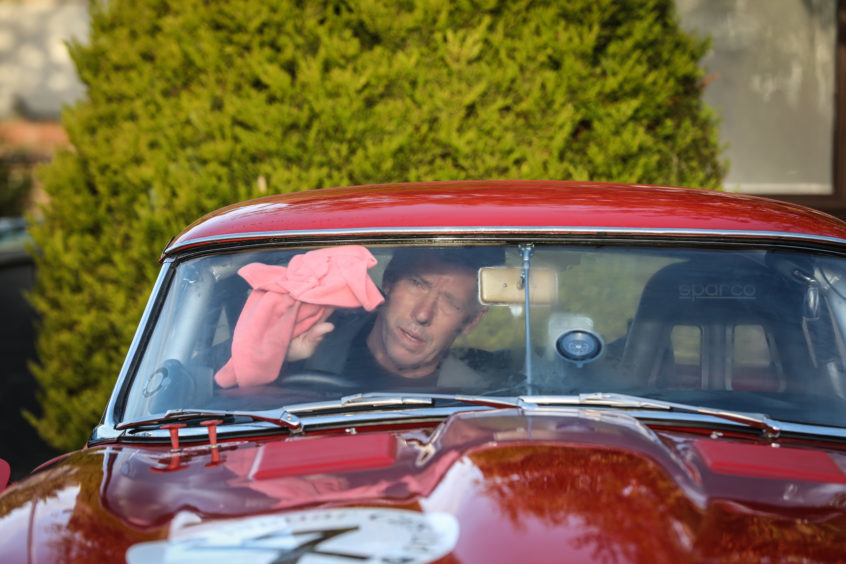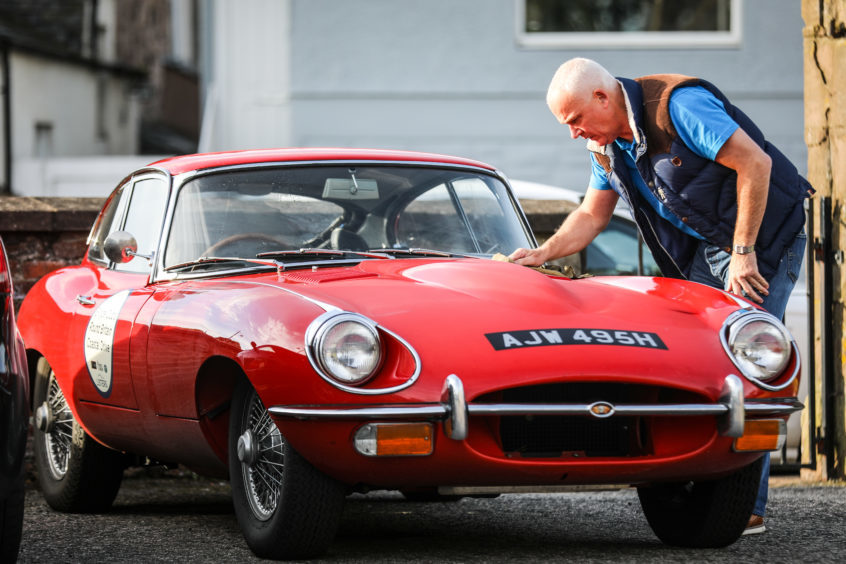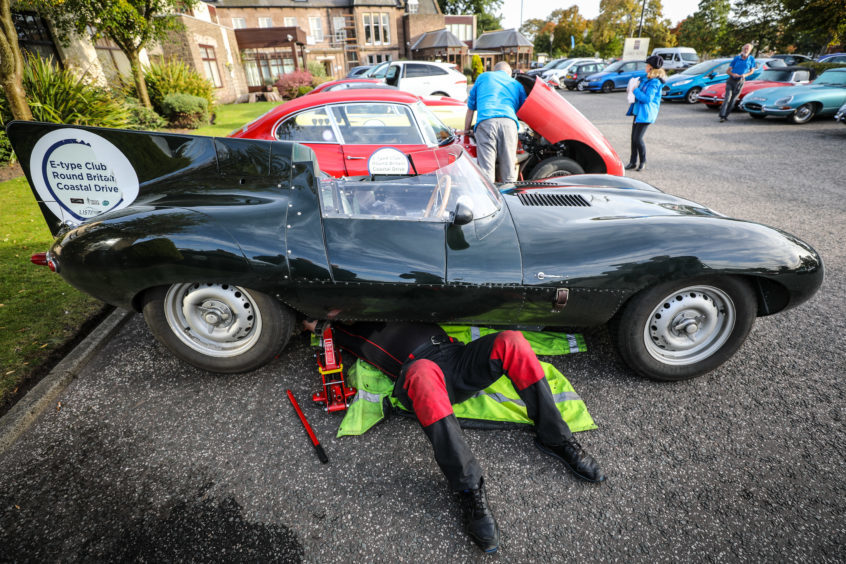 It was flagged off on September 17 from Pendine Sands in Wales by Don Wales, the grandson of Sir Malcolm Campbell and nephew of Donald Campbell.
The famous father and son's speed record-breaking exploits on both land and water inspired Don to two records of his own on the Carmarthenshire beach – the UK best for an electric car in 2000 at 137 miles per hour and a 2010 world speed record for a lawnmower at 87.8mph.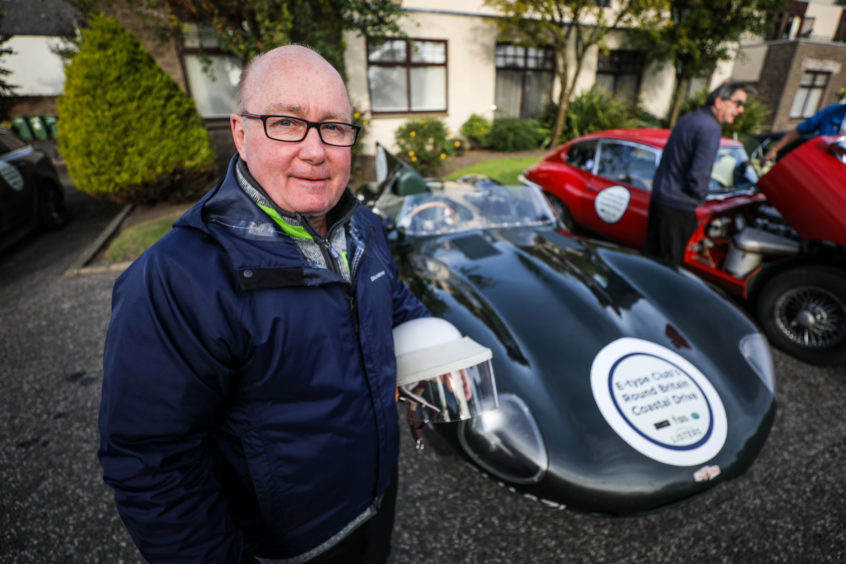 Although run at a less frenetic pace, the tour has echoes of the epic drives which brought the sleek machine to the attention of the world at its Geneva Motor Show launch in 1961.
In trips which have gone down in British motoring folklore, Jaguar test driver Norman Dewis and company PR boss Bob Berry drove through the night from England to ensure the jaw-dropping newcomer went on display – Berry arriving at the Swiss event with just 20 minutes to spare.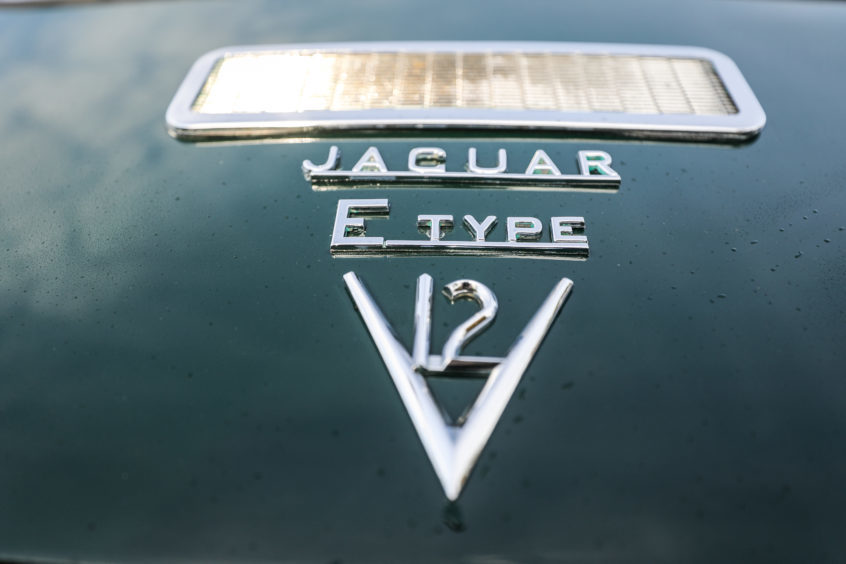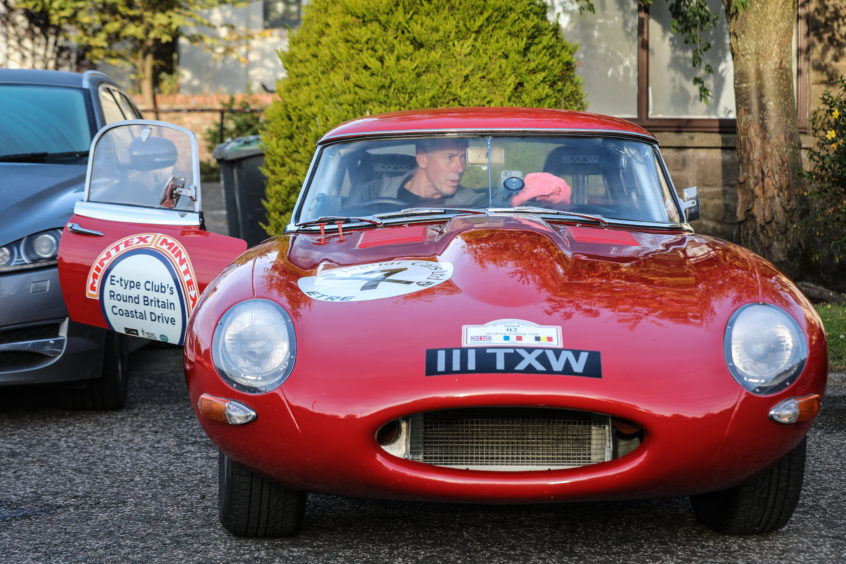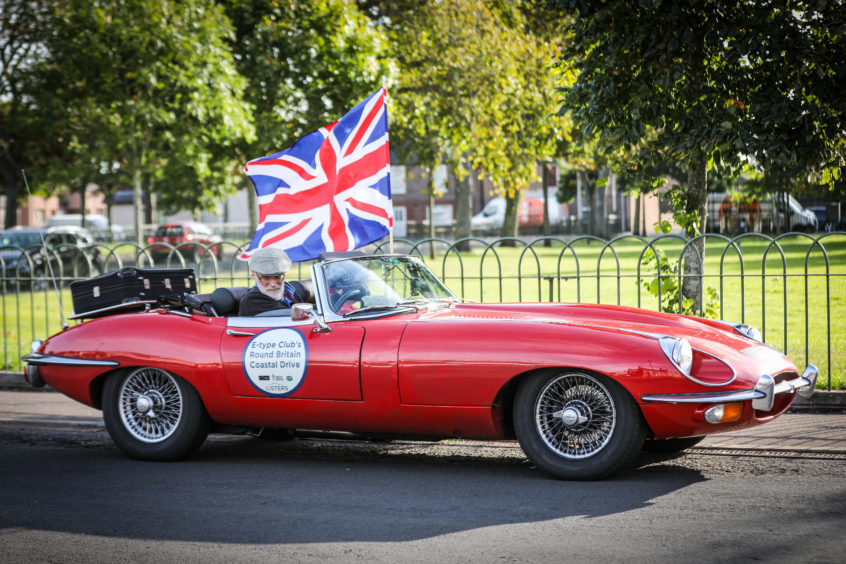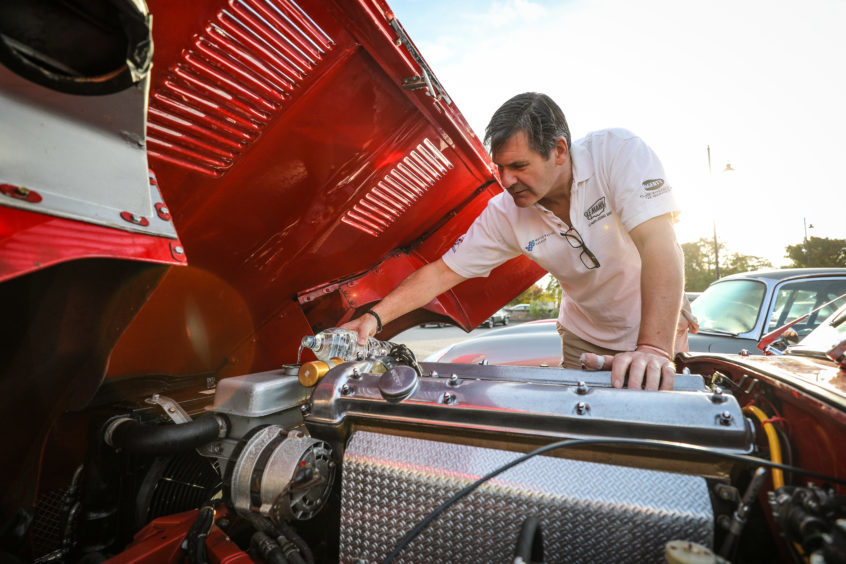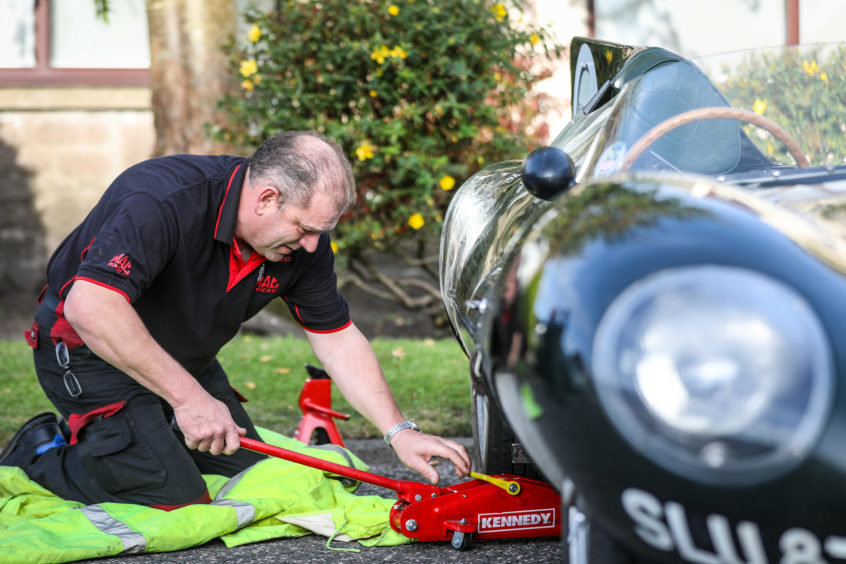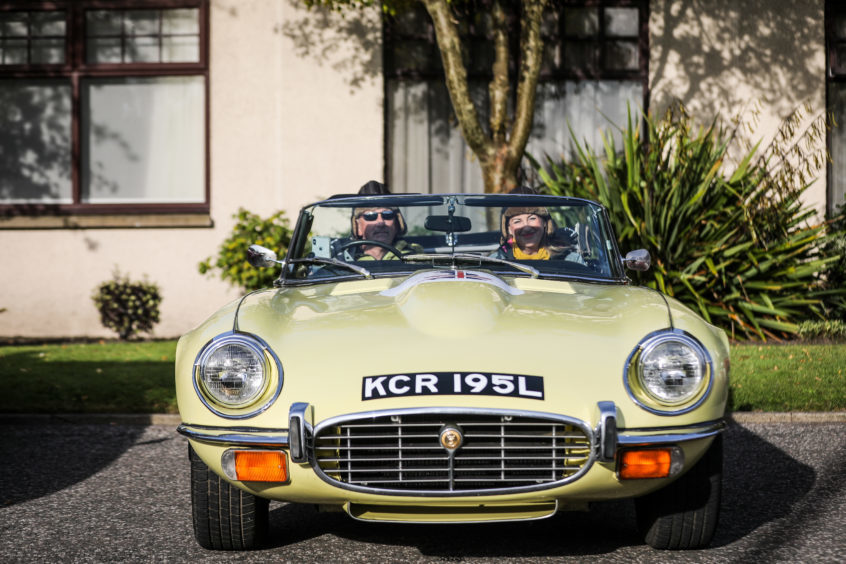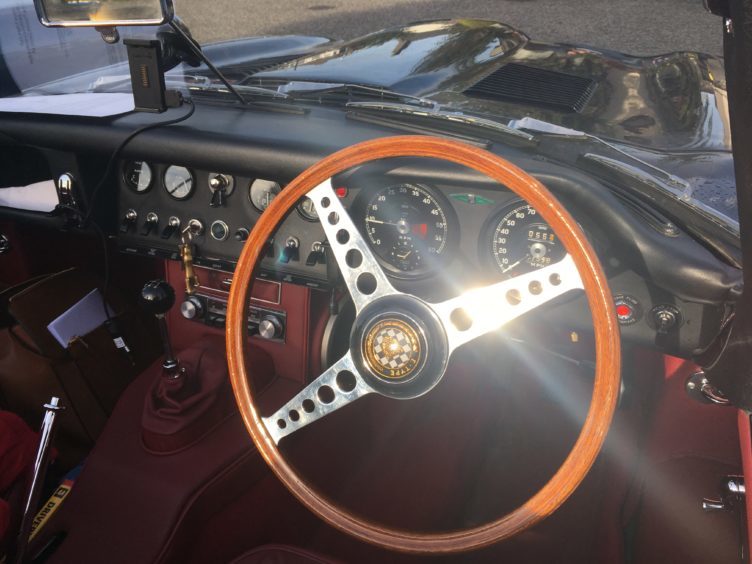 The stunning line-up departed Montrose's Links Hotel on Tuesday morning for a run to Edinburgh, following what E-type club founder and event organiser Philip Porter described as a "spectacular" trek around Scotland's north east coast.
"This year we have 90 cars in total involved, with five crews doing the full run," said Philip.
---
>> Keep up to date with the latest news with The Courier newsletter
---
"We have a wonderful line-up joining us for this leg, and in the far north of Scotland we had around 30 cars, which was amazing and by far the biggest total so far.
"Scotland has been the most popular section because of the incredible scenery and driving roads – it has been just breathtaking," he said.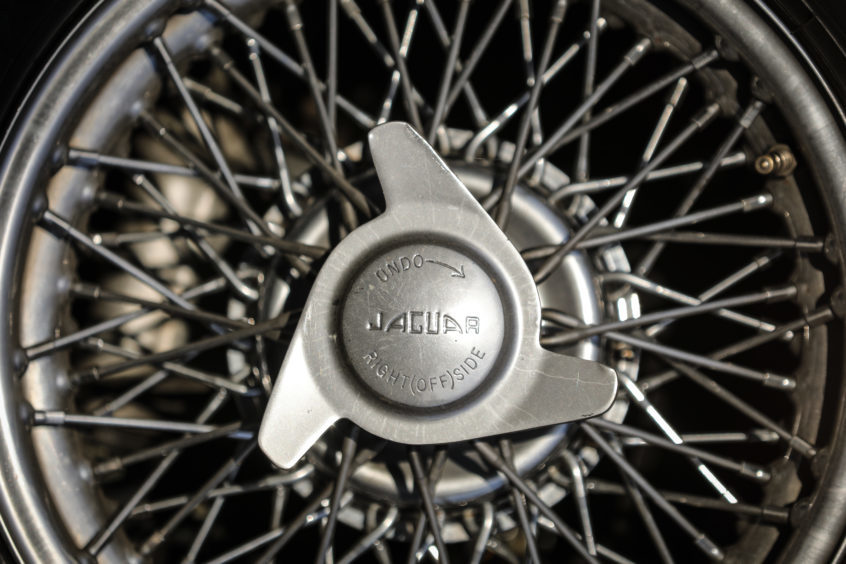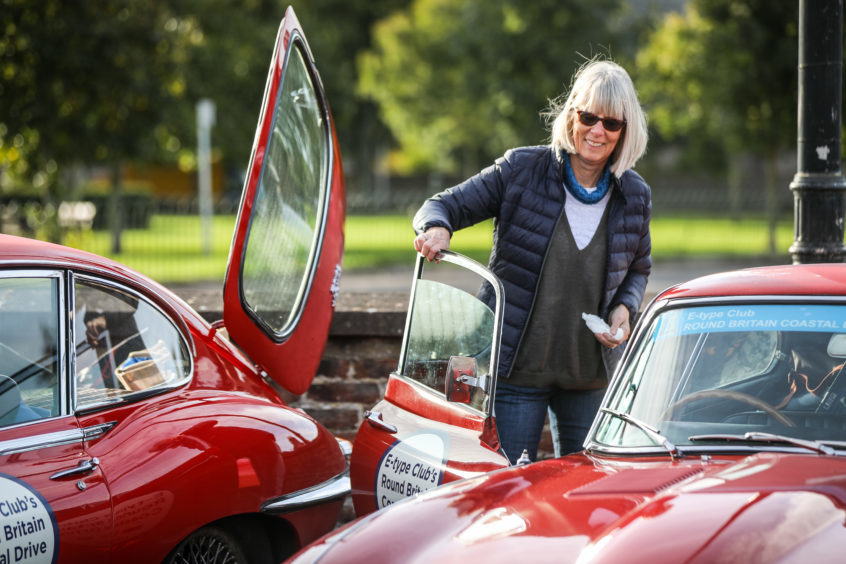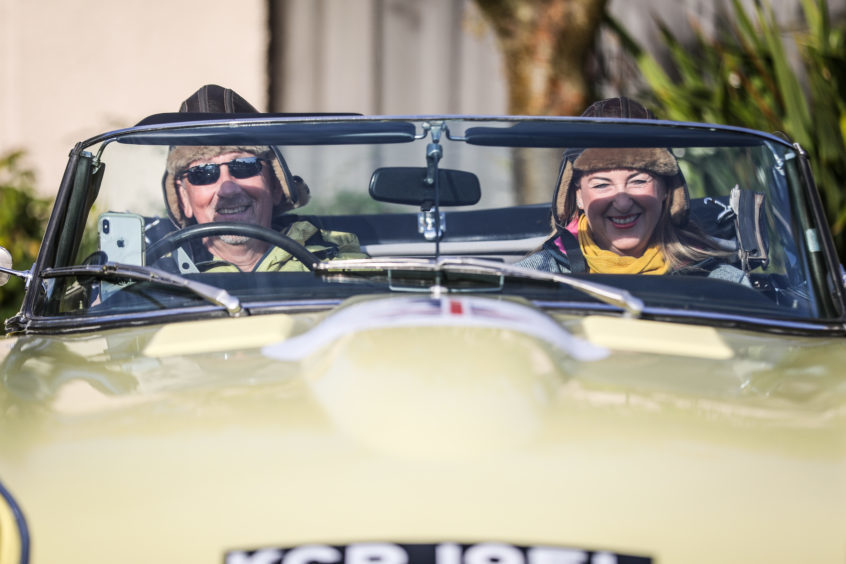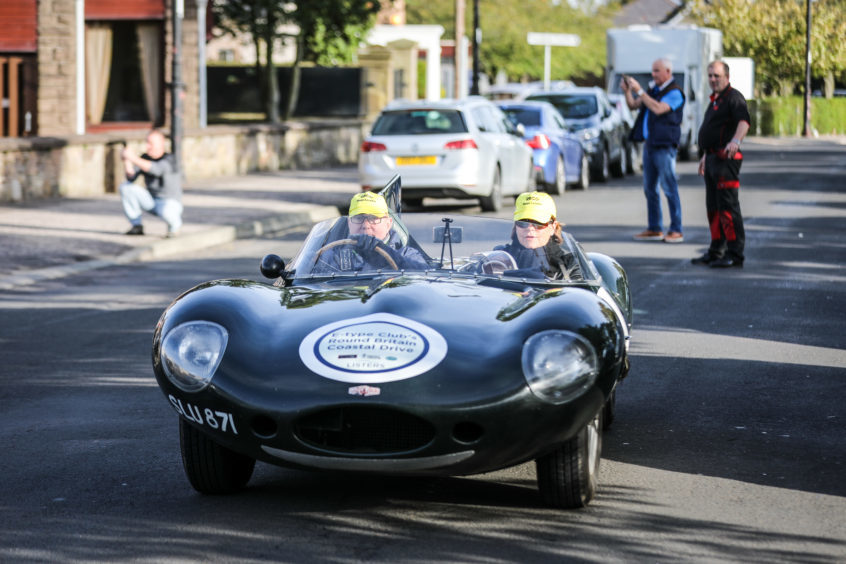 The group includes US participants Art and Marisa Foley in the first outing for their curvaceous 1956 Lynx D-type since it arrived in the UK after they purchased it in Europe earlier this year.
Art, from Seattle, said: "It has been a great experience and the north of Scotland was great fun on amazing driving roads."
The crews will take the chequered flag in the Welsh town of Tenby in the opposite side of Carmarthen Bay on October 5.