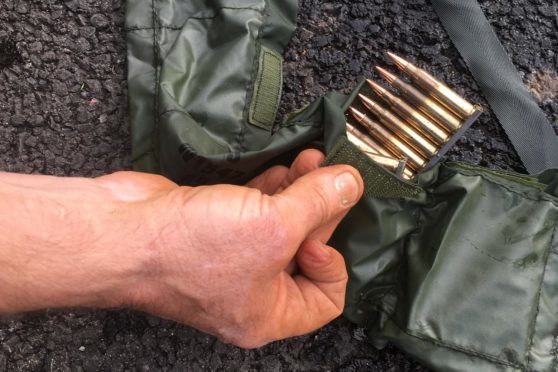 An Angus beauty spot is to be swept with an underwater metal detector following the discovery of live bullets.
Volunteers undertaking the operation want to ease safety fears and discover if anything else is lurking beneath the surface at Keptie Pond in Arbroath.
A cache of up to 50 rounds of ammunition in a bandolier was recovered from the pond during a clean-up operation at the start of October.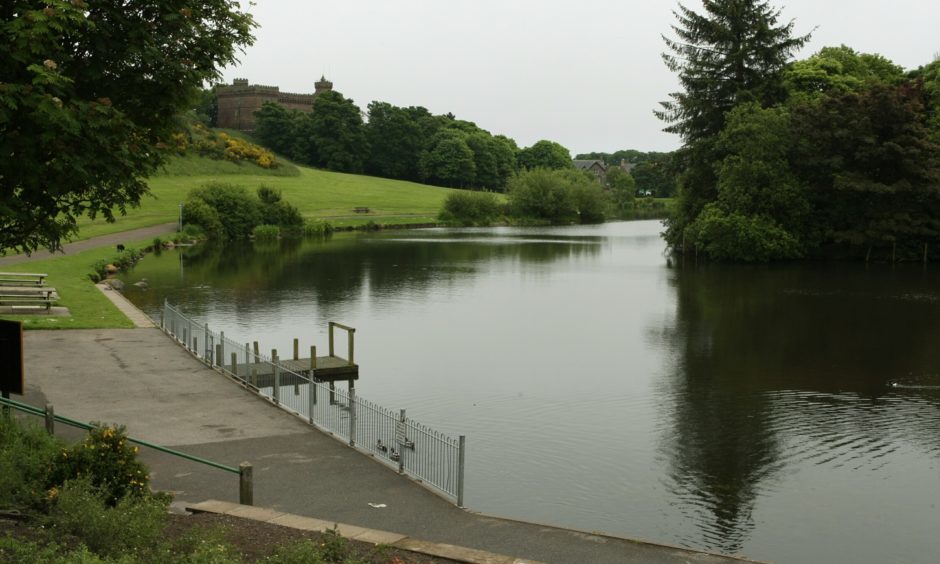 The rounds appeared to be 5.56mm NATO standard type used in the SA80, the standard issue service rifle used by the British armed forces since 1987.
Keptie Friends chair Morag Lindsay said: "It was a shock for us to find all these bullets.
"The more we thought about it, the more we realised if someone's hiding bullets they may want to hide other things as well.
"The group made a quick decision to purchase an underwater metal detector with a view to putting everyone's mind at rest as to what might be in there."
It is not known whether the rounds found at Keptie Pond are 'standard' or 'enhanced performance' versions of the ammunition.
Arbroath West and Letham Lib Dem councillor Richard Moore said the volunteers were going above and beyond the call of duty.
"I would commend them for their actions and I'm delighted they are so community-spirited," he said.
---
>> Keep up to date with the latest news with The Courier newsletter
---
"I wish them well and pray they manage to carry out the sweep of the pond safely.
"It was a worrying discovery and I hope they don't find anything else."
Underwater metal detectors routinely assist the police in finding weapons, shell casings, stolen objects and explosive devices.
The devices are so effective, and their use has become so widespread, that agencies training public safety divers are developing courses on how to best utilise them.
A source close to the investigation said there was likely an innocent explanation for the discovery.
"The bullets are not enhanced," he said.
"Rounds are not counted back in at the firing range.
"When you get back to camp you just hand them in if you find them.
"I think it could be a young marine frightened that he hadn't handed them in and has dumped them.
"I don't think it would be anything sinister but then again they could have been dumped for someone to pick them up.
"I expect though that it'll be innocent as there wouldn't be weapons that use 5.56mm bullets floating about in Arbroath."