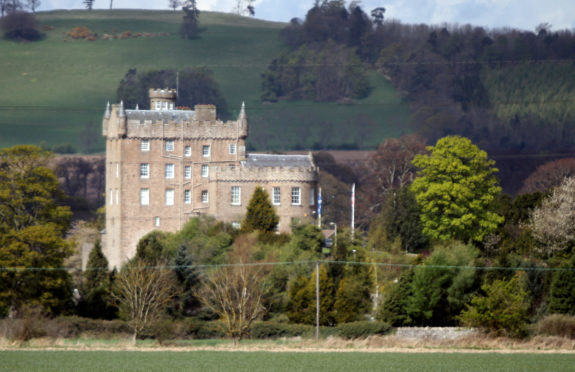 A killer from Tayside who was given home leave with a drink ban used the travel money he was given to abscond and go on a cross-country pub crawl.
Ross Anderson – who was born in prison – bragged about being on the run after being deemed safe to release by prison chiefs at Castle Huntly jail near Dundee.
Anderson, 27, went drinking in Edinburgh, Dundee and Glasgow before eventually being traced and arrested at a children's skate park in Glasgow Green.
Yesterday at Perth Sheriff Court Anderson, from Arbroath, admitted absconding between October 6 and 8.
Depute fiscal John Malpass told the court: "The accused is serving a 15 years and six months sentence in relation to culpable homicide and assault in 2008.
"He had previously been on home leave on two occasions and had complied with conditions. One of the terms of his temporary release was that he must not drink alcohol.
"On October 3 he was granted an unescorted 10-day home leave to a bail hostel in Edinburgh."
Mr Malpass said Anderson returned drunk on October 5 and was reported to the prison governor but was allowed to sleep it off until the next day.
His licence was revoked and he was given £25 travel money to go back to the prison the next day. He used the cash to go to the pub and a nightclub in Dundee instead.
Mr Malpass said: "He spent the late evening of October 6 in the company of persons in Dundee. He confided that he was on the run, but they were sceptical of that.
"Then those witnesses became aware of a press release about an absconded prisoner and they contacted police.
"On October 8 police were made aware he had been sighted in the Glasgow Green area. They searched and observed a male next to the skate park. He denied he was Ross Anderson but a check on his tattoos confirmed his identity."
Solicitor James Smith, defending, said: "There is no mitigation. He has asked me to apologise for the inconvenience caused."
Sheriff Gillian Wade told Anderson: "Frankly, this was a stupid error of judgement which indicates that you are not ready to be released on licence."
Anderson was jailed for 12 months yesterday.