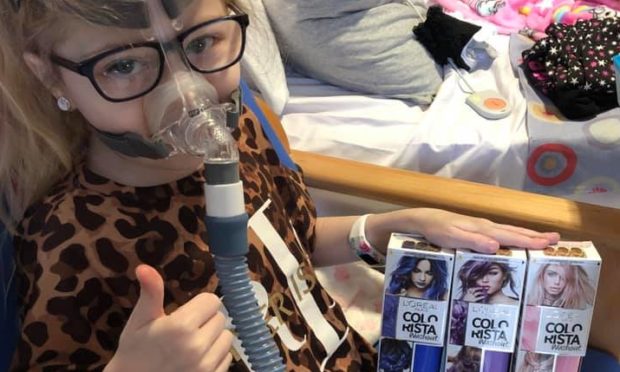 Angus schoolgirl Ruby Walker has been moved to a specialist unit south of the border as her desperate wait for new lungs goes on.
The courageous Arbroath nine-year-old is now in the respiratory ward of Newcastle's Royal Victoria Infirmary as a priority patient on the donor list.
Her mum Diane Boyd has thanked the local community for the support she has been given after revealing the heartbreak she endured over the festive season when her daughter's condition worsened.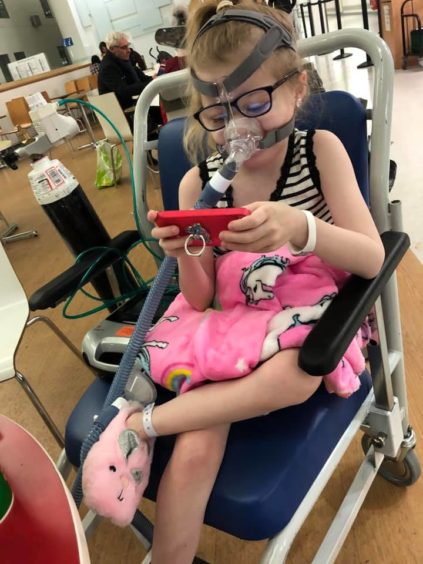 "As a parent I can't even explain how I have felt over the past four weeks," she said.
"I have spent Ruby's whole life not just being her mum but her carer nurse and worst enemy in her bad days.
"I cannot wait to see her running about with her new lungs. She's stronger than any adult I know.
"She is an inspiration to us all."
Diane said the fact that Ruby was out of the intensive care unit and on a respiratory ward at the Newcastle hospital was amazing, considering the family were told on Christmas Day she may not make it for the second time in as many weeks.
Her chest drain was removed a week ago and while she still needs a ventilator her condition remains stable while the family await a call to say the transplant team have found a donor.
Diane added: "The reality of being away from my home, partner and other children kicked in yesterday and I felt so lonely, but we have an end goal and that will remain my focus.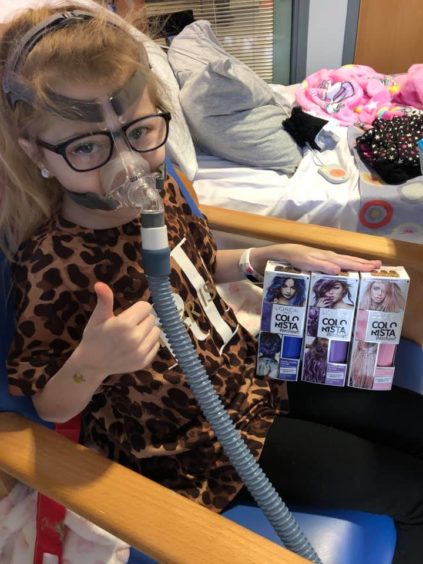 "I can't thank everyone enough for all their kind words and my family and friends for helping me keep it together."
Ruby has been on the transplant list for more than two years but suffered a collapsed lung in a Christmas Day setback while in hospital in Edinburgh.
The battling Hayshead primary youngster was diagnosed with cystic fibrosis at the age of just two weeks, before being struck with a virus at the age of seven months. This caused a secondary infection which damaged her lungs and left her permanently reliant on oxygen.
She was put on the transplant list when her lung function dropped to 35%
Diane has regularly highlighted the importance of people agreeing to be organ donors, as well as the difficulties suffered by those who have cystic fibrosis and the complications the condition can cause.
Brave Ruby touched the hearts of people across the globe after drawing up a bucket list which included hopes of a meeting with her pop favourite Olly Murs.
The singer sent her a personal video message then made her dream come true when he invited her backstage at a concert in Glasgow's SSE Hydro in 2017.