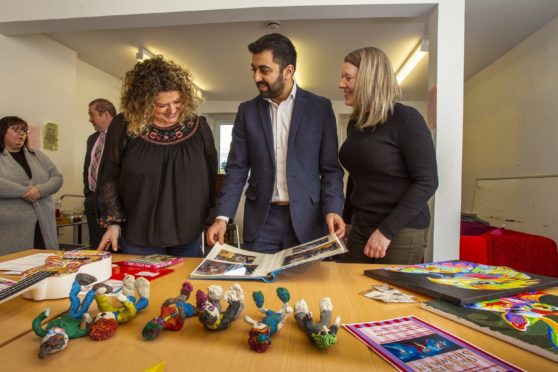 A youthful indiscretion involving a leaden right foot, the downhill topography of Dundee's Dens Road, a Mini Metro and a strategically-placed jam sandwich apart, my personal involvement with the courts has entirely involved a seat outwith the dock.
Professionally, however, it is a setting which has been bread and butter business for three decades.
Tragically, in some cases, it is also a place which has brought a familiarity with three successive generations of individuals, more often than not trying but failing to escape chaotic lives lived in the malignant grip of illicit substances.
Shortly before his retiral following more than 20 years as Forfar's resident judge, Sheriff Kevin Veal spoke frankly about his time on the Angus bench, telling me of his "despair" over the menace of hard drugs and a sadness over the increasing toll of female offenders appearing in front of him.
In its infancy around that time was the Glen Isla Project, a pioneering scheme with a base in Arbroath but for whose participants the first steps are taken when they walk from the dock in Forfar.
The partnership project is targeted specifically at female offenders and uses every available means to assist them out of the spiral of criminality so costly at personal, family and societal level.
And it is delivering.
Scottish Justice Minister Humza Yousaf learned that for himself on a fact-finding visit to the Glen Isla Project last week, speaking to the professionals helping steer women away from the revolving door of the custody suite, and some of those whose lives have been transformed for the good.
Allied to the powerful personal testimony of the Glen Isla Project success stories, Mr Yousaf would have been aware of data including an 84.5% completion rate for more than 50 Community Payback Orders imposed on 35 women as detailed in the last full-year Angus Community Justice Partnership report.
As well as the statistic that only 5% of the women involved in the scheme appeared on a custody list in the same reporting period, a remarkable reduction from the 55% figure of the previous year.
There will be no complacency within the many strands of the criminal justice system that the challenges they face will be unlikely to diminish.
However, Angus should be proud of the success story in its midst.