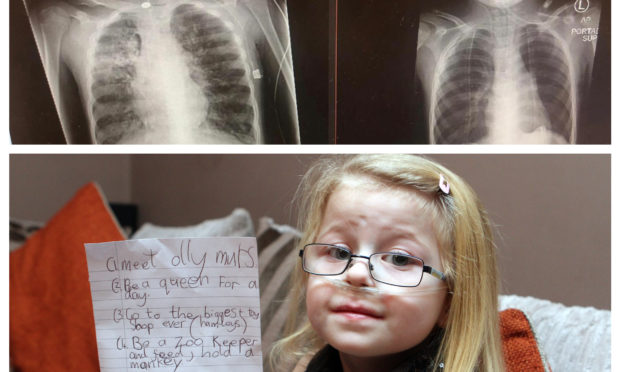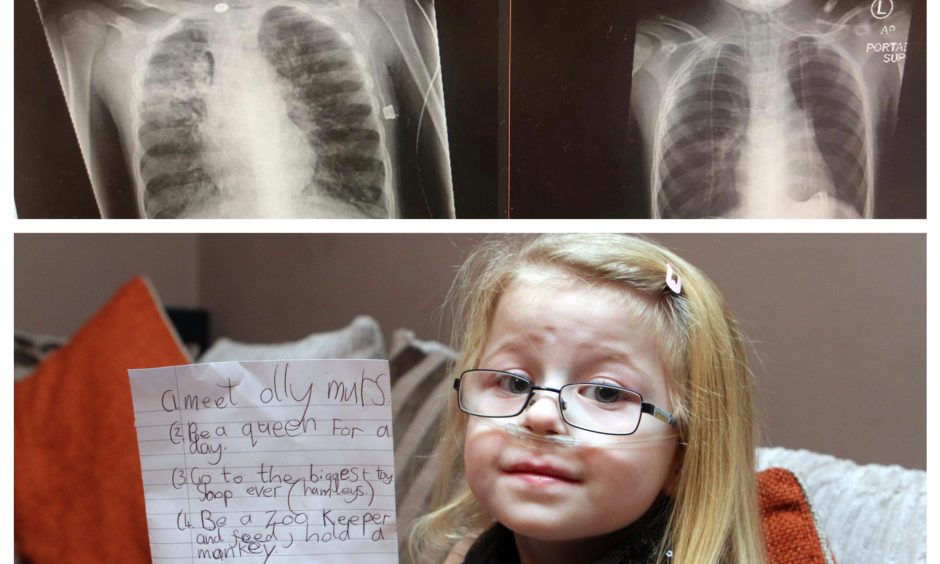 Arbroath girl Ruby Walker's mum has said she cannot put into words how grateful she is for the organ donation which saved her daughter's life.
Diane Boyd was speaking after the Hayshead Primary pupil's good progress continued three weeks after her operation and she was moved from the intensive care unit to the children's ward.
The Arbroath community has been closely following the progress of Ruby Walker, whose family's dreams were answered when she was successfully matched with a donor.
Less than a week after she turned 10, specialist surgeons at Newcastle 's Freeman Hospital performed the life-saving lung transplant on March 28.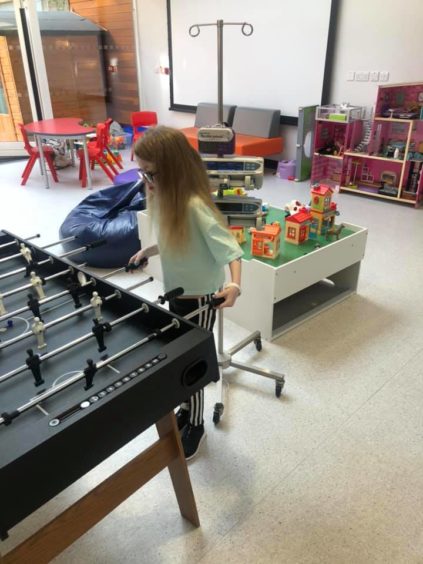 "She has given her 'mask' to her teddy and is breathing well on her own," said Diane.
"The last few weeks have been tough on her wee body but she is getting stronger each day.
"She still has a few issues going on including her left lung.
"At the end of last week she had a pneumothorax and needed another chest drain.
"They think this could have been due to the lung being compromised while it had little blood flow.
"The left lung is healing but the lower lobe is not playing the game.
"Even without this she is managing very well and will still be able to have a much better quality of life."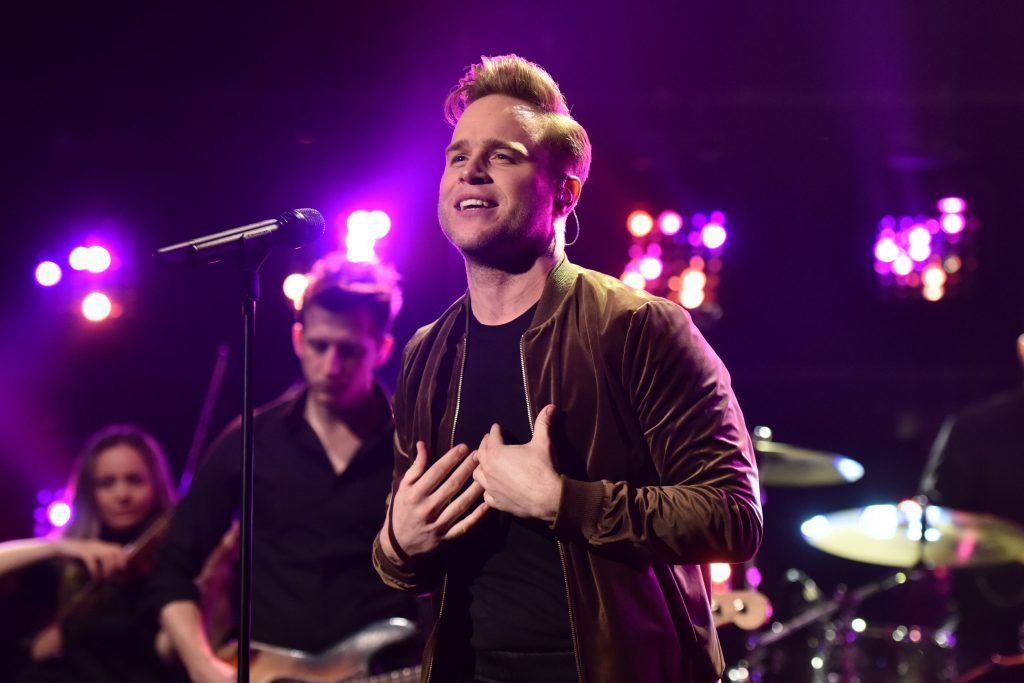 The long-awaited lungs finally became available through what her mum Diane has described as a "truly selfless act" by the donor's family.
Ruby's story captured hearts after the popular youngster drew up a bucket list which led to a meeting with pop favourite Olly Murs.
She has since had to battle a series of health setbacks during more than 100 days in hospital, including suffering a collapsed lung at Christmas.
Diane said: "I have spent a lot of time over the last couple of days thinking about her donor and their family whilst I have watched ruby start to recover.
"I cannot put into word how grateful we all are.
"Organ donation has saved my daughter's life and she can now breathe again.
"She will no longer require machines and oxygen which she has needed since she was seven months old.
"Ruby will never be free of cystic fibrosis but her donor and family have given her the gift of CF free lungs."
Ruby was diagnosed with cystic fibrosis at two weeks old and was well until she caught a virus aged seven months.
The virus led to a secondary infection, causing damage to Ruby's lungs which had left her reliant on oxygen until the transplant.