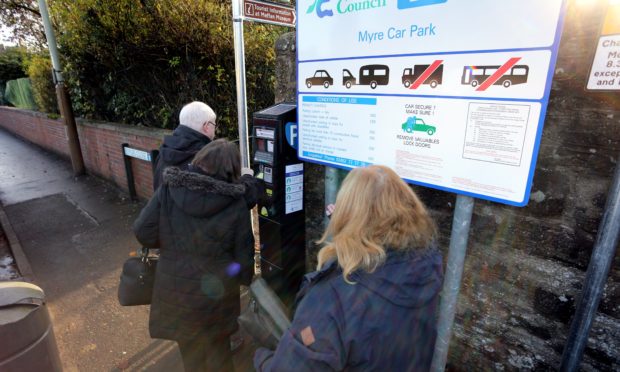 Council bosses have ruled out waiving election day parking charges in a bid to boost voter turn-out.
Voters will head to the ballot box on Thursday for EU parliamentary elections with fears the Brexit impasse will suppress turn-out across Angus and the rest of the UK.
The Courier understands Angus Council chief executive Margo Williamson was approached to suspend the charges in Forfar's Myre car park due to fears the payments – introduced in November last year – would act as a further barrier to people casting their votes.
She is said to have ruled out the option as the focus remains on raising income from the controversial parking policy.
A source close to the council's ruling administration said: "There was some concern the charges were going to make it even harder to get people out.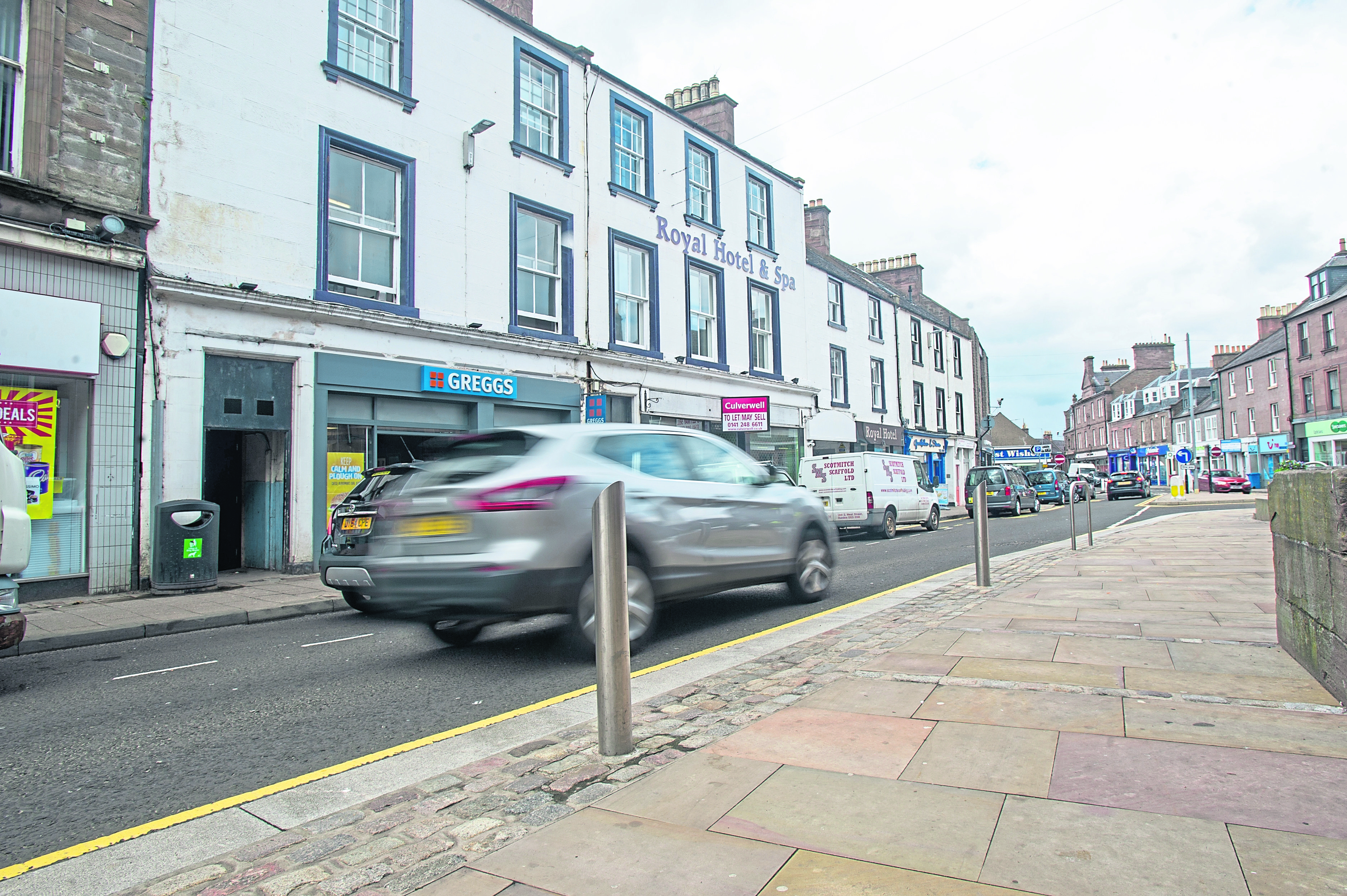 "The chief executive was asked to look at and she came back to say it wouldn't be possible."
UK turn out in the 2014 European Parliament election was less than 36%.
An Angus Council spokesperson said: "Residents are directed to their nearest polling station and most in the ward are within walking distance.
"Voters who require to drive can use car parks for free before 8:30am and after 5:30pm. Additionally, parking is free for blue badge holders.
"Elected Members are welcome to submit proposals to change parking restrictions during an election. Any proposal being brought forward around changes to our current policy would need to be viewed in light of the targeted income."
---
>> Keep up to date with the latest news with The Courier newsletter
---
Meanwhile, Carnoustie Independent David Cheape has called for Lois Speed to resign from the Tory/Independent/Lib Dem ruling administration over her stance on parking charges.
Mr Cheape – a non-administration councillor – was speaking in the wake of Ms Speed's decision to quit her role on the working group on parking after branding the re-introduction of charges a "disaster" for Angus.
Mr Cheape said she "still indirectly supports car parking charges" by being a member of the administration.
"She should do the honest thing and resign from this chaotic administration as I did over their shambolic waste and recycling policy," he said.
Ms Speed quit her role in the parking group ahead of a public consultation on whether to move to a coin-operated or scratchcard system.
The consultation ended on Tuesday.
Ms Speed said she would "not be bulldozed by Councillor Cheape or anyone else".
She said: "Since becoming a councillor I have discovered that the only way ahead is to listen to your constituents and fight fiercely for their needs.
"Any course of action that I may take will be thought out carefully in the light of what is affecting my ward.
"I will not be entering into a squabble with other councillors."