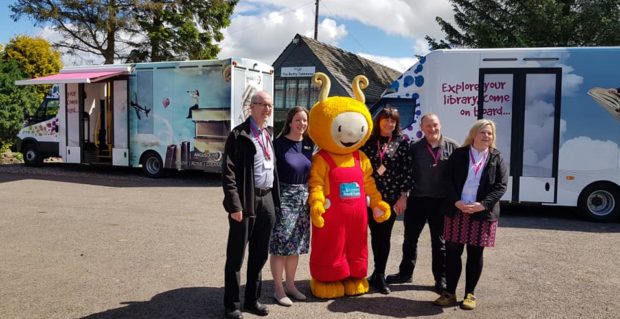 A new chapter for the library service in Angus will make a positive impact on "social isolation and service inequalities".
Angus Alive's two new mobile library vans Isla and Glen were unveiled at Peel Farm in Lintrathen and will start their working life on Monday.
The two new library vehicles, being slightly smaller than their predecessors, will make regular, scheduled visits to remote areas of the Angus Glens which have not had a library service in recent times.
This will include Isla primary and nursery, where the libraries team are making plans to trial Bookbug sessions during school holidays.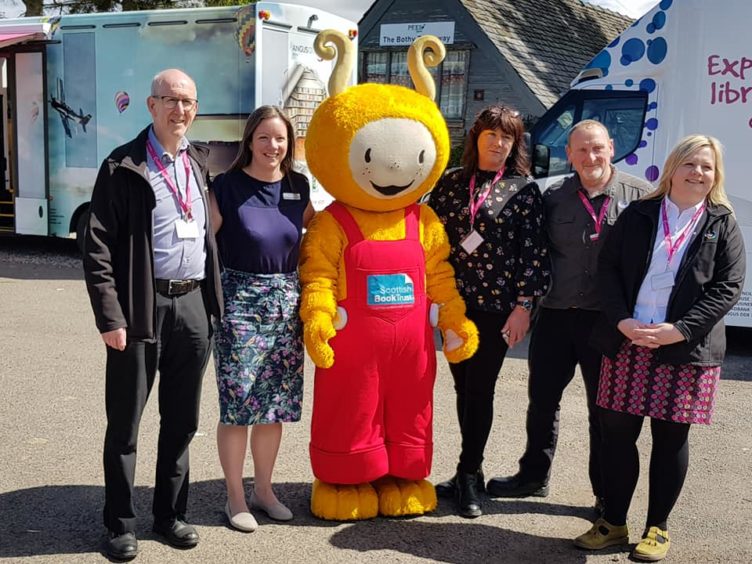 The future of the mobile library service was secured through a successful bid to Angus LEADER European Rural Development Programme with match funding from the local authority.
Lesley Matthews, rural and home delivery services officer, said: "For many people our mobile library service is a lifeline, a vital part of the communities in which it serves.
"This investment will allow us to move forward with our commitment to deliver services to rural communities, many of whom have to cope with social isolation and service inequalities."
Brand new IT equipment will offer enhancements to the traditional library services of book-borrowing and research while also providing a point of contact for council services.
Dougie Pond, chair of Angus LEADER Local Action Group, said: "Connectivity is a key challenge for many rural communities in so many ways.
"We see this new approach to library vans as a great chance to help address these issues locally.
"Our LEADER grant of £134,000, awarded to support this, will help to make a positive impact across rural Angus."
New equipment will allow internet connectivity at the majority of scheduled stops, something that hasn't been available before.
The potential to hold IT taster sessions, such as iPad for beginners, on the vans is another prospect being developed.
Mobile Library customers will also be able to borrow books which support the management of long term health conditions, while other resources will include the library's acclaimed dementia memory boxes.
In addition, health care partners have been invited to use the mobile library van service to offer information sessions to the public.
Lesley McKenzie, a regular user of the service, said: "It can be difficult sometimes knowing where to go for the help you need.
"Having the opportunity to talk to a health care professional on a one to one basis was invaluable.
"Additionally it was at a stop near my home, with having mobility issues I was so thankful."