Music fans in Angus and Tayside came close to missing out on a trio of big name shows after the promoter "forgot" to submit a licence application.
Promoter LCC Live has put on concerts at Montrose East Links since 2014, bringing a host of big name acts such as Bryan Adams and Status Quo to Angus.
This summer's chart-topping gigs include Kaiser Chiefs on Friday night, Jess Glynne on August 23 and Madness the following evening.
Director Les Kidger and events manager Carlie Davidson rushed from the site on Thursday morning after council officials phoned to tell them to come to Town and County Hall in Forfar after they did not turn up when expected.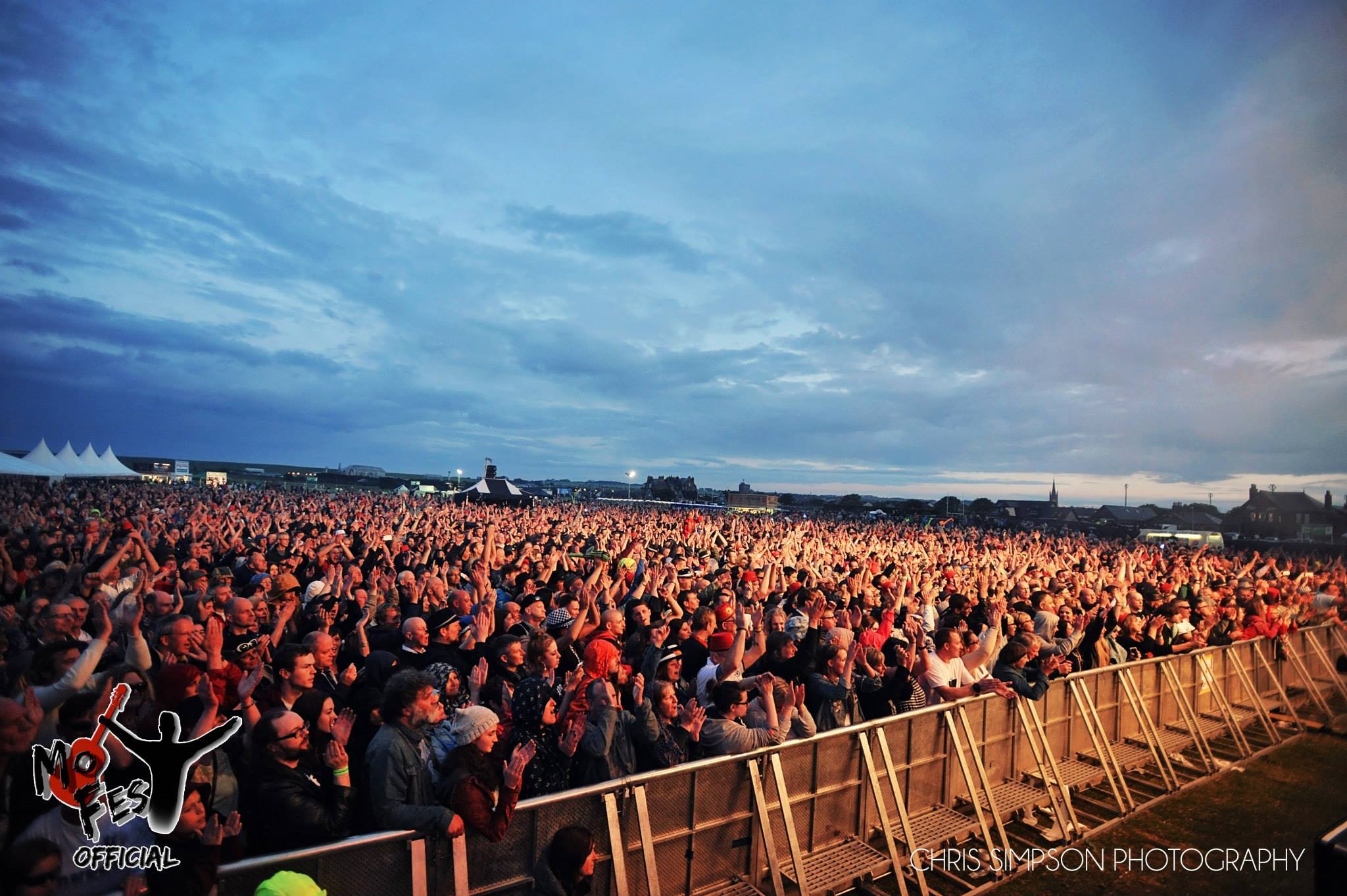 The pair had earlier failed to attend a special meeting of the civic licensing committee organised specifically to rule on their late application for a public entertainment licence.
The council usually asks for at least three months to process such an application but staff at LCC Live only submitted papers on July 31, forcing officials to "bend over backwards and pull out all the stops" to process the application before Friday night's gig.
The truncated timescale created "resource issues" and "significant difficulties" within the council and substantially reduced the amount of time the public had to comment or object to the substantial arena erected next to the Montrose beach.
Speaking after adjourning the committee for one hour to allow the promoters to travel from the site to attend, convener Craig Fotheringham, Conservative, said: "Our officers are very busy and I take very strong exception to you turning up an hour late.
"Having to deal with this matter at such short notice has caused this council significant and unnecessary difficulties and resource issues.
"I would like to receive assurances from the applicants that this will never arise again."
Up to 4,000 music fans are expected in the town on Friday night for Kaiser Chiefs with the crowd growing to 7,000 for the Madness show later in the month.
Local government licenses public entertainments to ensure they take place safely.
Mr Kidger told the committee: "We started our process very early on in the year but for some reason the application for the public temporary entertainment licence was missed, went adrift.
"We can only apologise for that. As a company, we do hundreds of shows across the UK and this is the first time ever we've actually forgot to put an application in."
He said they did not initially attend the civic licensing committee, as is required, because "we did not realise there might have been the possibility councillors would have wanted to ask us questions."
Councillors eventually ruled the three concerts were of such "economic significance" to Angus and Montrose the licence application should still be granted, despite the problems.