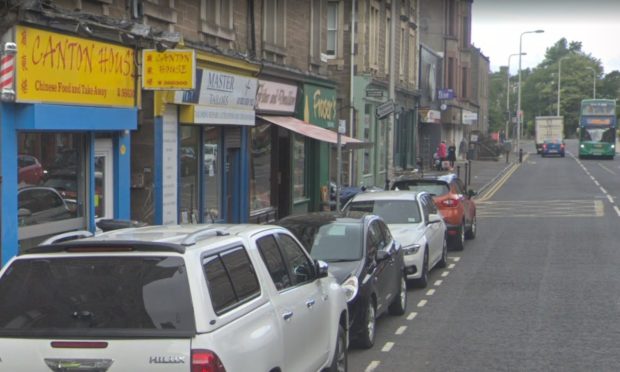 A 25-year-old man has admitted he followed a woman off a bus and sexually assaulted her in Dundee's West End.
Marcin Myszka pressed himself up against the woman and groped her in the attack on Perth Road on the evening of November 1.
She managed to push the 6ft assailant off and he told her to "calm down" before running away.
The 22-year-old female, who was on her way home from hospital at the time, was left "shocked and upset" by the incident, which was caught on CCTV.
Police launched a manhunt and arrested Myszka, of Yarrow Terrace, Dundee, on Monday.
Woman 'shocked and upset' after man gets off Dundee bus and sexually assaults her
He appeared at the city's sheriff court yesterday and pled guilty to sexually assaulting the woman.
Myszka followed her from a bus, approached her from behind, pressed his body against her and forcibly pushed his fingers between her trousers, towards her bottom.
Fiscal depute Jenna Grattan said: "At around 11.15 the complainer left Ninewells Hospital on the bus.
"Around 11.20 the accused boarded the bus.
"He sat in the same row as her and made attempts to speak to her, asking if this was the bus to the city centre.
"She stated she didn't know and her attention was on her mobile phone for the rest of the journey."
As the woman got off the bus at Perth Road she noticed Myszka walking towards the exit too, which alarmed her as she knew he'd planned to go to the city centre.
Ms Grattan added: "On leaving the bus the complainer crossed the road and walked briskly in the direction of her home.
"She looked back and observed the accused walking quickly in her direction.
"The accused was able to close the gap between them and pressed his body against her body.
"He then made what she described as a hooking motion with two fingers and pushed them between her legs.
"She pushed him away and he replied ' calm down' before running away."
The court was told that Myszka had consumed a "significant" amount of alcohol on the night in question and suffered from depression.
He told police "I've done a very silly thing" and was said to have regretted the incident.
Sheriff John Rafferty deferred sentence until December 31 for background reports and placed Myszka on the sex offenders register until then.