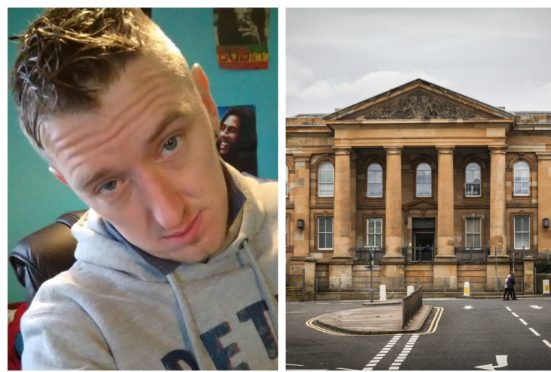 A "despicable" Dundee drug addict has admitted pawning his own mother's wedding ring to fund his habit.
Bruce Cattanach, of Calderwood Close, stole three rings, as well as an Xbox and a mobile phone from his parents' house between March 13 and April 30 last year.
He then pawned the wedding ring, a 9ct gold cluster ring, for £55 at H&T Pawnbrokers on the Seagate.
The ring was eventually recovered and returned to his mother.
It is the second time the 35-year-old has been convicted for stealing from his parents having taken £1,500 worth of jewellery in 2018.
Fiscal depute Lora Apostolova told Dundee Sheriff Court: "On April 30 2019, the accused returned home after attending Dundee Sheriff Court on an unrelated matter.
"At 6.30pm, the accused's mother entered his room to speak to him about money that he was due her.
"She saw that the accused appeared agitated and raking through things as if he was looking for something.
"The witness then saw pawn receipts on the accused's chest of drawers. She picked up the receipts and saw that it was her property that had been pawned in the accused's name.
"She asked him why he had done this and he replied that he required the money and was to buy them back.
"She told him she was contacting the authorities as he had already had too many chances.
"At this point, the accused ran out of the house."
Ms Apostolova said Cattenach's 61-year-old mother has had problems with her son over the years with him abusing controlled drugs and stealing property.
On each occasion, she has either forgiven him or the property has been returned.
She added: "She has thrown him out of the home on several occasions but always taken him back as she feels sorry for him."
Cattenach's solicitor Jane Caird said her client had been in the grip of a "terrible" drug addiction and was "very remorseful" for his actions.
She added he is doing "much better" now and is following a treatment programme.
Cattenach admitted stealing jewellery, a mobile phone and an Xbox on various occasions.
Sheriff John Rafferty described it as a "despicable" crime but deferred sentence for six months for good behaviour and for Cattenach to pay outstanding fines.