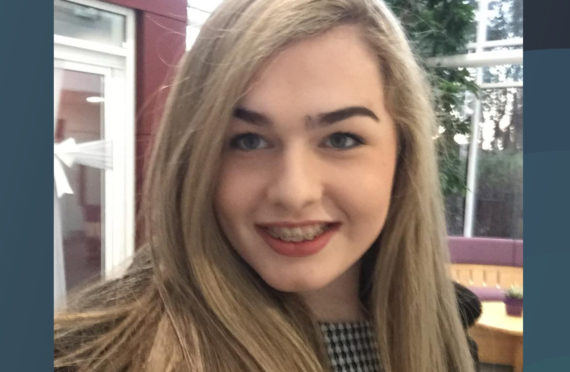 Lawyers are fighting to prevent fertility doctors from destroying the frozen sperm of a grieving mother's transgender daughter.
Louise Anderson, 45, plans to go to the highest court in Scotland after learning that samples saved by her late daughter Ellie, 16, could be thrown out in days.
Ellie Anderson, of Stirling, who was born a boy, identified as a girl from the age of three and planned to have gender reassignment surgery once she turned 18. She died suddenly last month.
Ellie, who identified as a straight female, delayed taking hormone blockers to allow her sperm to be collected and retained.
She always planned to have a baby and Louise wants to honour those wishes posthumously, using an egg donor and a surrogate to produce a grandchild using Ellie's sperm.
Solicitors acting on Louise's behalf applied for advice and assistance under the legal aid scheme to get QC's advice on how to proceed.
The planned action would be in the Court of Session, Edinburgh, where judges will initially be asked for an interim interdict preventing the clinic involved, the Glasgow Royal Infirmary Fertility Clinic, from destroying Ellie's sample.
Then they would be asked to use a special power called the nobile officium – unique to Scots law – which allows judges to provide a legal remedy where statute or the common law are silent.
Under present UK human fertilisation rules, if Ellie had been in a relationship and had a partner at the time of her death, that partner would have had the right to ask for her sperm to be retained.
There is no precedent for a transfer to a mother.
Ellie, who had started taking female hormones, fell ill in Lower Bridge Street, Stirling, and was taken to the Forth Valley Royal Hospital where she later died.
The cause of her death is described as "unascertained".
She had recently secured a place at City of Glasgow College to study hairdressing.
Louise has also started a petition, on Change.org, calling on Boris Johnston to change the law.