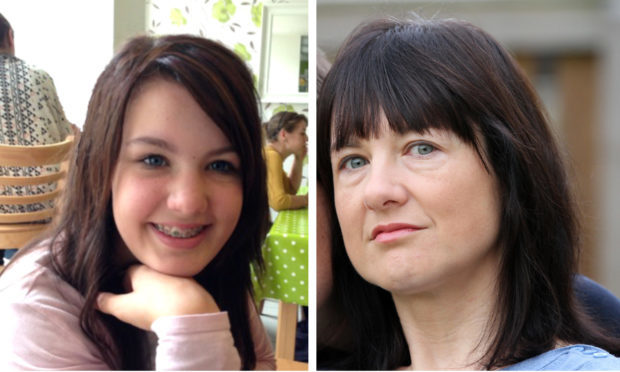 A heartbroken mum has said she feels vindicated by the findings of a hearing into the tragic death of her teenage daughter.
Ruth Moss was speaking after a sheriff ruled Sophie Parkinson's death six years ago could have been prevented.
Sophie was just 13 when she took her own life at the family home at Liff, on the outskirts of Dundee, in 2014.
She had been receiving treatment from NHS Tayside's Child and Adolescent Mental Health Service (CAMHS) and had been looking at self harm and suicide guides online in the months leading up to her death.
Sheriff Lorna Drummond, who oversaw a fatal accident inquiry (FAI) into the tragedy said a structured risk assessment and clearer communication between clinicians and Mrs Moss could have prevented the death.
She said systems had been "defective" and there was "confusion" among clinicians over who was responsible for Sophie's care.
Mrs Moss fought for years for an FAI to be held, insisting a series of failings at CAMHS contributed to Sophie's death.
It finally went ahead remotely due to coronavirus restrictions in August and the findings were published yesterday.
Sheriff Drummond's recommendations include a requirement that the health board make written explanations to patients and carers outlining the organisation's structure and the role of clinicians.
She said the service had to explore the provision of "safe space" beds – a system that exists in parts of England –  and that an out of hours call service should be made available.
The sheriff also determined that greater communication with Mrs Moss might have helped to prevent the death.
During the hearing, it emerged that no formal risk assessment had ever taken place as part of the Dundee High School pupil's care.
Sophie Parkinson FAI: Mother of tragic teen outlines shortcomings in care during months leading up to daughter's death
Doctors involved in her treatment described risk assessment as an ongoing process.
Several changes have already been made at CAMHS following internal reviews in the wake of Sophie's death.
Sheriff Drummond said: "CAMHS' system of patient risk assessment and risk management was defective and… the system of communicating and recording patient care with patients, their parents and third parties was defective.
"The use of a more comprehensive risk assessment might realistically have flagged up Miss Parkinson as being at times at high risk of suicide.
"There was, in my opinion, confusion amongst the clinicians as to who had
overall responsibility for Miss Parkinson's care."
Mrs Moss said: "My first reaction is relief that it is done and that the same things I have been saying have come up in the determinations.
"Days after Sophie's death I wrote down all the things I thought went wrong and these are largely what have come up now.
"I feel vindicated. It's been a brutal process to have to go through, but the end result is the right one."
The research nurse, who now lives in Edinburgh, added: "I always said this is about systematic deficiencies and about stopping this happening again.
"Some of the defects are eye watering.
"I hope NHS Tayside take this on board and say 'let's get our act together'.
"The mental health inquiry at NHS Tayside was very adult focussed. This FAI shows there were failings in children's care as well, so this hearing is very much in the public interest.
"We all understand the need for confidentiality, but when it comes to the risk of dying for a child, in this case they got it so wrong."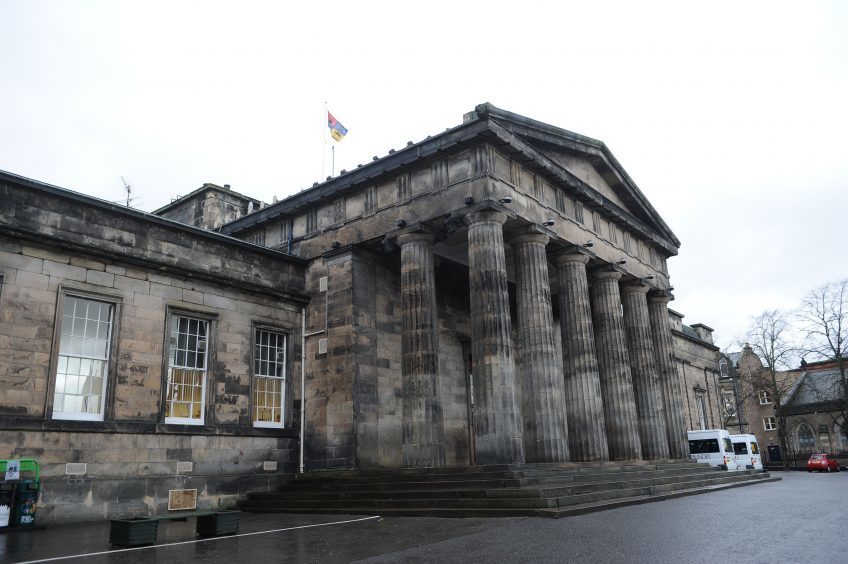 Rector of High School of Dundee, Lise Hudson said: "Sophie will always be in all of our hearts and we very much hope the conclusion of the FAI will help to bring to a close, for Sophie's family, a very long process following her tragic death."
Professor Peter Stonebridge, NHS Tayside medical director, said: "I wish to say that our thoughts are with Sophie's family and friends at this time.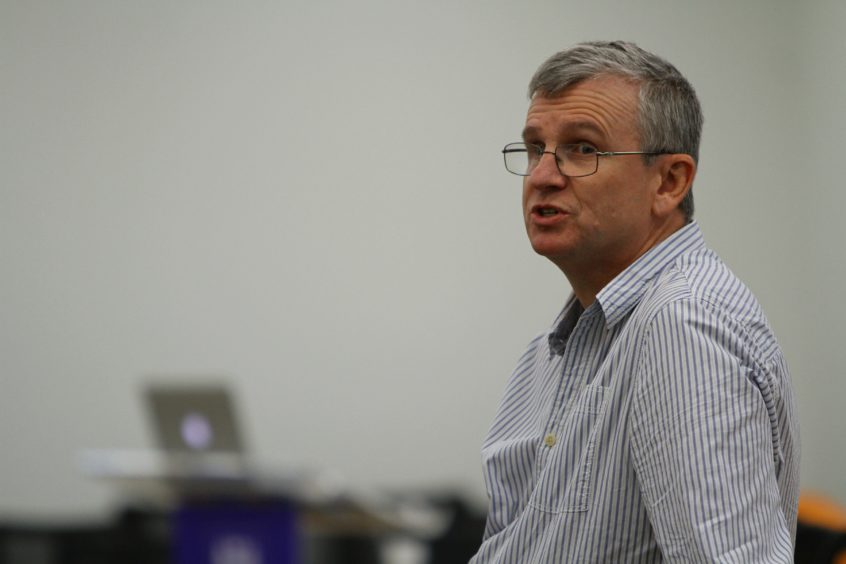 "We will now be carefully considering Sheriff Drummond's detailed determination… which the CAMHS team will work to fully address.
"There have also been a number of internal and external reviews; these have resulted in changes to treatment plans and pathways in our CAMHS.
"NHS Tayside remains absolutely committed to improving mental health services for children and young people across the area."