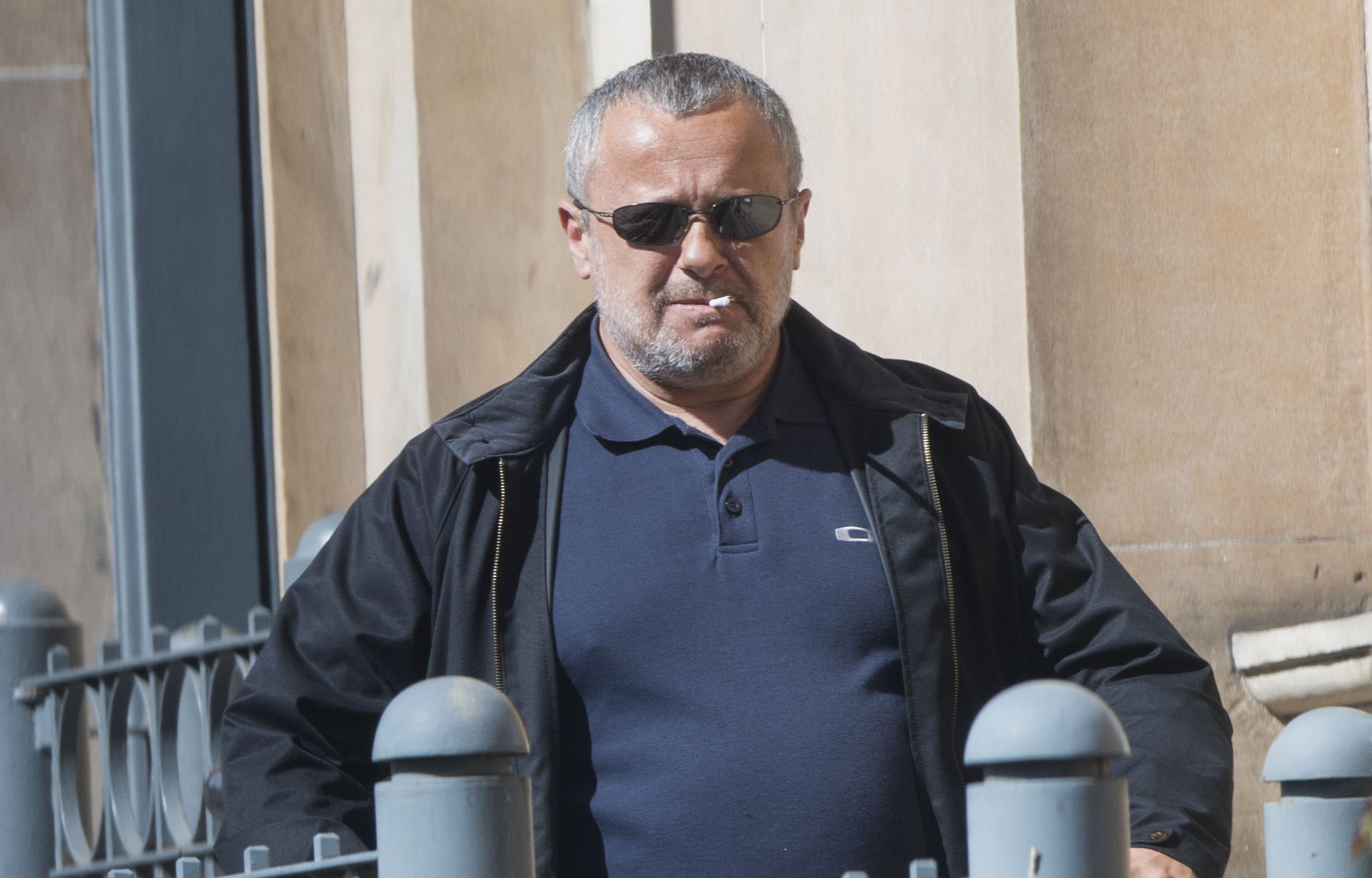 A Dundee man who pointed a "powerful" rifle at a couple in a bizarre row over a parking space has narrowly avoided a prison sentence.
Andrew Colvin aimed the weapon at Jaye Hudson, 19, and her partner
Alexander McGowan, 25, when they parked in his reserved bay on a visit to a chemist's shop.
The row led police to declare a "full firearms incident", with armed officers swooping on the 49-year-old's flat where they discovered the rifle hidden behind a water tank.
Colvin's threats left the pair extremely frightened and Dundee Sheriff Court heard they had since suffered from depression and panic attacks.
He had been warned that he could face imprisonment for the offence, but a sheriff instead imposed a community sentence, in the form of an eight-month restriction of liberty order.
Sheriff Alastair Carmichael told Colvin that leniency should not disguise the seriousness of the offence he had committed.
He said: "This involved pointing an air weapon at two people in public and that is a serious offence.
"The gun was not loaded and no ammunition was found but these people would not have known that."
The court heard that Colvin's flat on Albert Street overlooked a private
parking space, in which Miss Hudson and Mr McGowan briefly parked on May 13 last year.
While Miss Hudson stayed beside the car, her partner popped in to the local pharmacy, an act that was apparently enough to enrage the accused.
He approached and screamed at the young woman, telling her to move her car, before storming into his home.
Seconds later he reappeared at a window, holding a rifle and pointing it at both Miss Hudson and Mr McGowan, who had just emerged from the shop.
The gun was around a metre long and was said to have been "sufficiently
powerful to be classed as a firearm".
Witnesses described him "waving the gun about" in a manner designed to intimidate the pair, before propping the firearm against the window and
disappearing from sight.
The police were swiftly contacted.
Depute fiscal Eilidh Robertson told the court: "Due to the nature of the
allegations, a full firearms incident was declared and several trained firearms units attended.
"They entered and found the air rifle behind a water tank in the hallway," she said.
"It was a barrel cocking, spring operated rifle designed to discharge
airgun pellets.
"It was in full working order and was sufficiently powerful to constitute a
firearm under the Firearms Act, though it could be freely owned."
When he was charged by police officers, Colvin complained: "All this because I had an argument earlier with a guy about my parking space?"
He subsequently pleaded guilty to a charge of behaving in a threatening and abusive manner at Whalers Close in Dundee on May 13 last year.