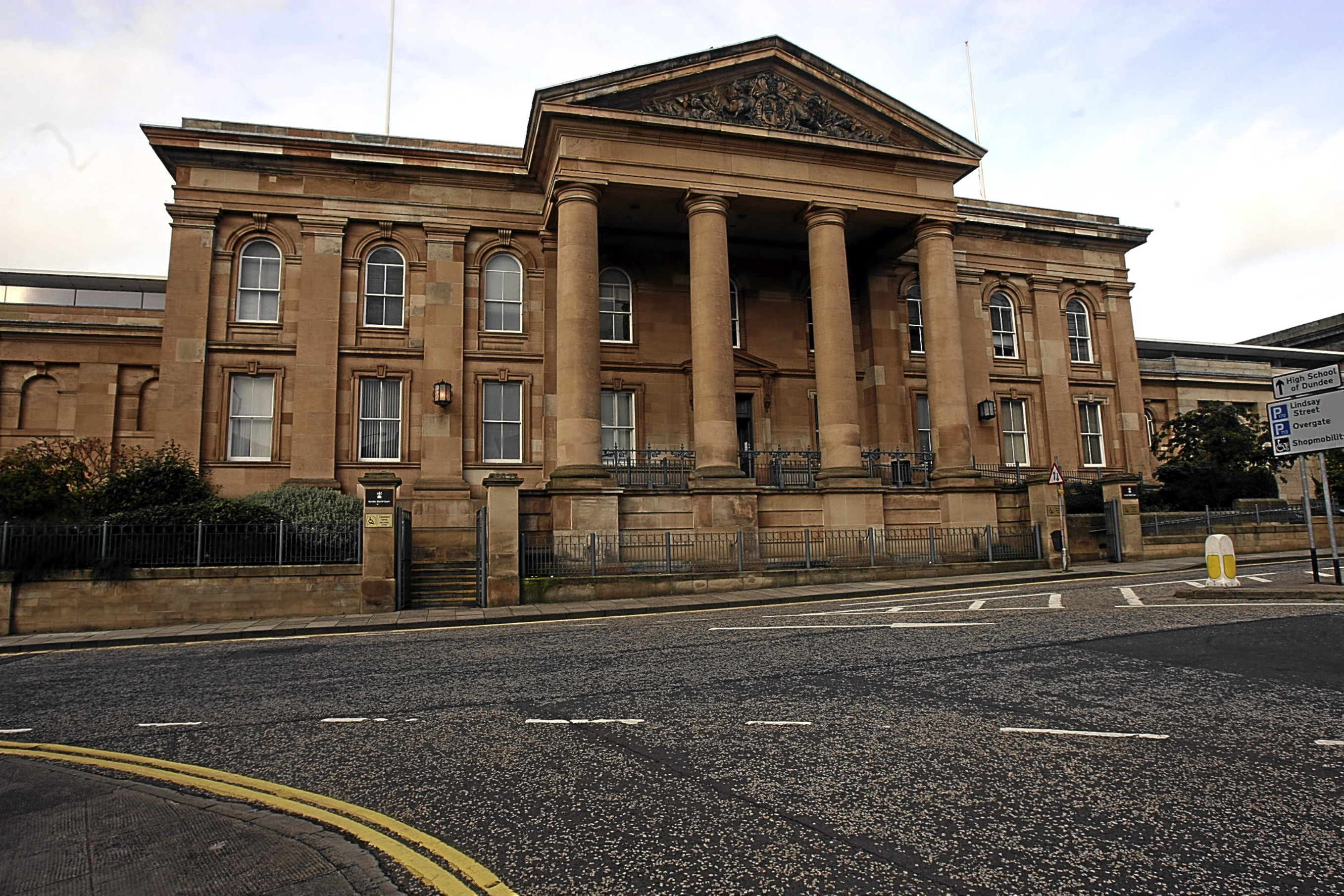 A stalker who threatened to ruin his former partner's life and stab her new love with a kitchen knife has been jailed for 22 months.
Fraser Watt was also issued with a ten-year non-harassment order in an effort to protect his victim from further psychological harm and the threat of violence after his release.
They had been together for almost six years, but Dundee Sheriff Court heard that it been almost two since that relationship had ended when he began his campaign of abuse in February.
He first barged uninvited into her home to accost the new man in her life, telling him "Get out or I'll stab you. I'll put it right through you"."
When the man fled, he turned his attentions to his former partner and began verbally abusing her.
As she dialled 999 in a panic, Watt pulled the telephone cable from the wall, ending the call to the police.
Dundee Sheriff Court heard he had left moments later – though not before stealing her mobile telephone.
He later got in contact to say that he intended to "interrogate" the phone to find out "what she had been up to and who she had been in contact with".
Over the next few days he was repeatedly spotted sitting in his car outside her home and began calling her and texting her to abuse her and to tell her that he knew when she was in the house alone.
In one chilling call he told her that he intended to do everything in his power to ruin her life.
Police officers were soon on his trail, but it eventually fell to Watt to hand himself in.
He admitted some of the offences and denied others but told the police that it was "rubbish" to suggest the relationship was over.
Watt, 45, of Castlehill Gardens in Dundee, subsequently admitted an offence of stalking, committed between February 19 and 21 this year.
He told the court that at the time of the offences there was "still talk of the relationship resuming" and that as a result, he had been "surprised" to find another man in her home.
Watt also denied that he could ever have used violence against his former partner, but Sheriff Alastair Brown said that threats to stab someone with a knife made that claim more difficult to believe.
The sheriff said: "This started off as a bad reaction to a relationship not going the way you wished and I can understand that.
"I can understand shouting and swearing too, but you made matters very much worse by repeatedly threatening to stab a man and by going to a kitchen to look for a knife.
"I do not know that you intended to stab him, but these are circumstances that can lead to very serious injury and death.
"You then threatened to do what you could to ruin this lady's life.
"This may have been simply borne out of anger, but your course of action thereafter proves that you were more than capable of carrying out that threat.
"When she tried to contact the police, you took steps to stop her.
"Nothing other than a prison sentence can possibly be appropriate."
The non-harassment order prohibits Watt from abusing his victim by "approaching her, contacting her, or conducting himself in any manner likely to cause her fear or alarm or by using physical violence towards her".
The court was told that the 45-year-old had been an offshore worker until heroin abuse made his position untenable.