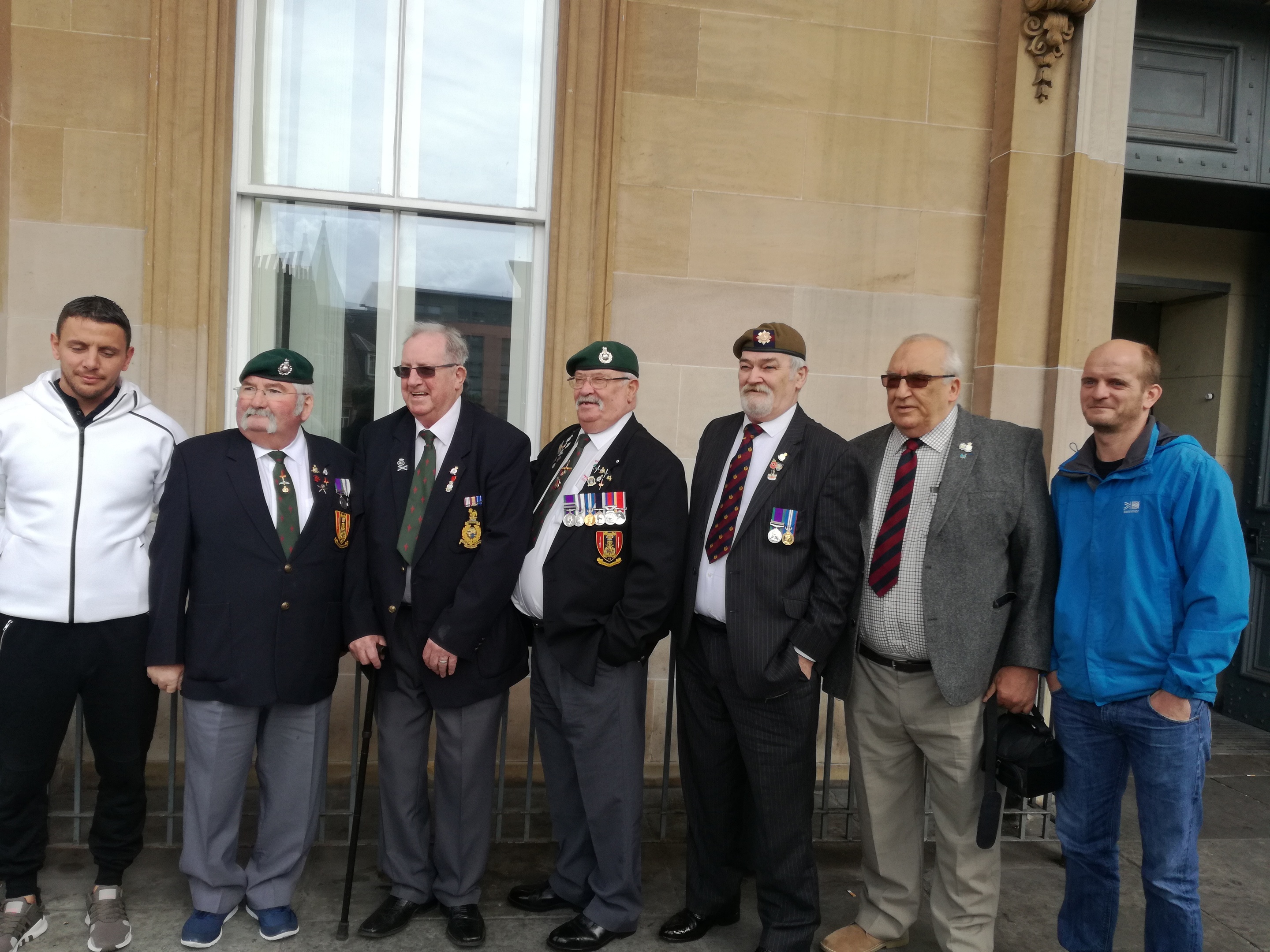 A Fife man embezzled £60,000 from a charity set up to help wounded army
veterans.
Yesterday, at Dundee Sheriff Court, James Reilly, 66, admitted fraudulently obtaining the funds from the Tayforth Veterans Project in City Quay.
The charity was set up in 2011 with the help of Lorraine Kelly.
Armed forces veterans travelled to court from throughout Dundee and Angus to see Reilly, of Main Street, Balmullo, plead guilty.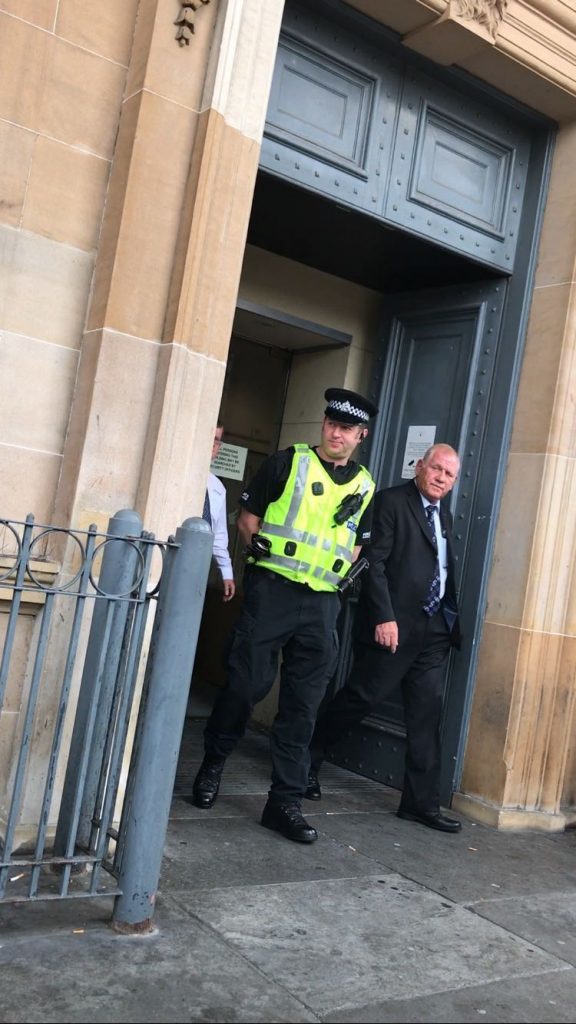 During Thursday's hearing, Sheriff Alastair Brown warned Reilly he took a dim view of "white collar crime" and warned the matter is "very serious".
Following the guilty plea, Sheriff Brown deferred sentence until July 13.
A minibus full of angry veterans descended on Dundee Sheriff Court to witness the hearing and expressed fears the true amount embezzled by Reilly is likely to be "much, much more".
Jake Reid, of the Scots Guards, delayed his dialysis treatment to attend.
Mr Reid said he felt "embarrassed" after recommending Reilly receive an honorary title as a patron of the Earl of Dalhousie, the president of the local Scots Guards association.
The 66-year-old, of Dundee, said: "I've got five hours of dialysis after this.
"We're p****d off it's been put back four weeks, but happy he's pleaded guilty.
"This has been dragging on for five years. Reilly is a very convincing liar. A lot of people believed him.
"I put him up as a patron of the Earl of Dalhousie. As long as he gets put in jail."
Stuart Lavery, of the 45 Commando Veterans (Scotland), said Reilly had been handed thousands of pounds of donations. He said: "He never wanted cheques, always money.
"That set the alarm bells off.
"He told us he was going to buy a BMW for the business and then was driving about in a BMW 7 Series.
"He was going on at me saying he needed the money because he had to pick up this BMW.
"You don't buy a BMW for a charity, you buy a van.
"Jimmy is a Walter Mitty."
Veterans say Reilly informed them he was an ex-marine.
But ex-troops quickly became suspicious of Reilly's tales. The veterans say Reilly's tales of serving as an army diver raised eyebrows.
Veteran David McCaig, who served in Northern Ireland, said: "He told us he was a marine, but we couldn't even get his service number.
"Not once did he mention being in Lympstone (the Commando Training Centre for Royal Marines)."
The veterans vowed to return on July 13 to see Reilly sentenced.