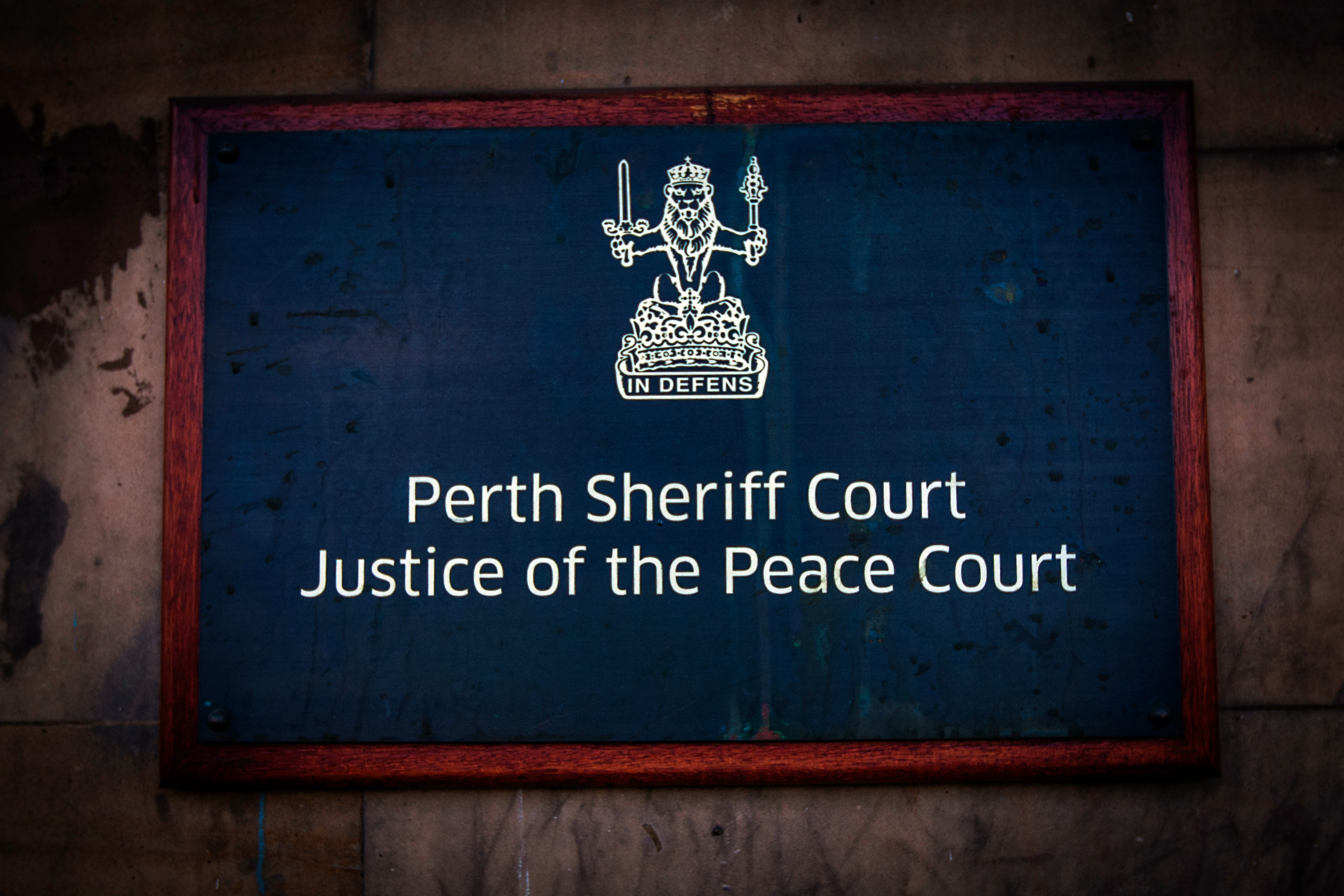 A horrified woman was dumped semi-naked in front of her mother's home following a liaison gone wrong.
Dale Smith dragged his struggling victim from his car and left her in the street in a deliberate effort to shame her.
The woman's screams were heard by her sleeping mother, who discovered her on the doorstep, in nothing but her bra.
Smith's unpleasant coup-de-grace was a volley of abuse as he told her: "Now your mum can see what you're like. You're a psycho. A slut."
He then drove-off while his victim's family contacted the police, who tracked the 26-year-old down some hours later as he drove through Forfar.
Perth Sheriff Court heard the initial allegation made to police officers was one of "an extremely grave offence that if true would have seen the case calling in the High Court".
That allegation was subsequently withdrawn as the true course of events came to light.
The court heard the woman had been out for drinks with friends when Smith began sending one-word text messages demanding 'Nudes'.
Depute Fiscal Bill Kermode said: "Wishing to make a go of a relationship, the woman complied and sent back pictures of herself.
"She received further texts from the accused requesting that they meet up and so she made her excuses and left."
The court heard the pair had spoken a little and argued a little before Smith drove them to a darkened and otherwise empty car park in the Perthshire countryside.
Once there she removed most of her clothing and they engaged in consensual intercourse — again in the forlorn hope it might persuade him to begin a genuine relationship.
When she confided in him that she wanted things to work, Smith is said to have sneered that he was not interested and then begun to threaten her.
"At one point he said he would drop her off outside the local pub in her state of undress to embarrass her and show everyone what she was like," Mr Kermode said.
"When she said the pub would now be shut he threatened to do the same outside her mother's house.
"She told him to do it, never for a moment believing he was actually serious, but he began to drive and she was unable to find her clothing during the course of the journey.
"When they arrived she was still in just her bra. He parked the car, opened the passenger door and forcibly removed her from the car, grabbing her by the arms and pulling."
Smith, of Hillview in Forfar, subsequently admitted shouting, swearing and uttering derogatory remarks towards a woman and forcibly removing her from his vehicle while she was semi-naked.
Having listened to the details of the offence, Sheriff William Wood felt moved to question Smith's dubious charms.
He said: "This relationship appears to have been far from healthy.
"Given what I have heard about you, why this woman was interested in pursuing you is quite beyond me.
"You are beginning to accumulate a number of convictions of one kind or another and this latest offence could justify custody."
Smith was ordered to carry out 145 hours of unpaid work as an alternative to prison.