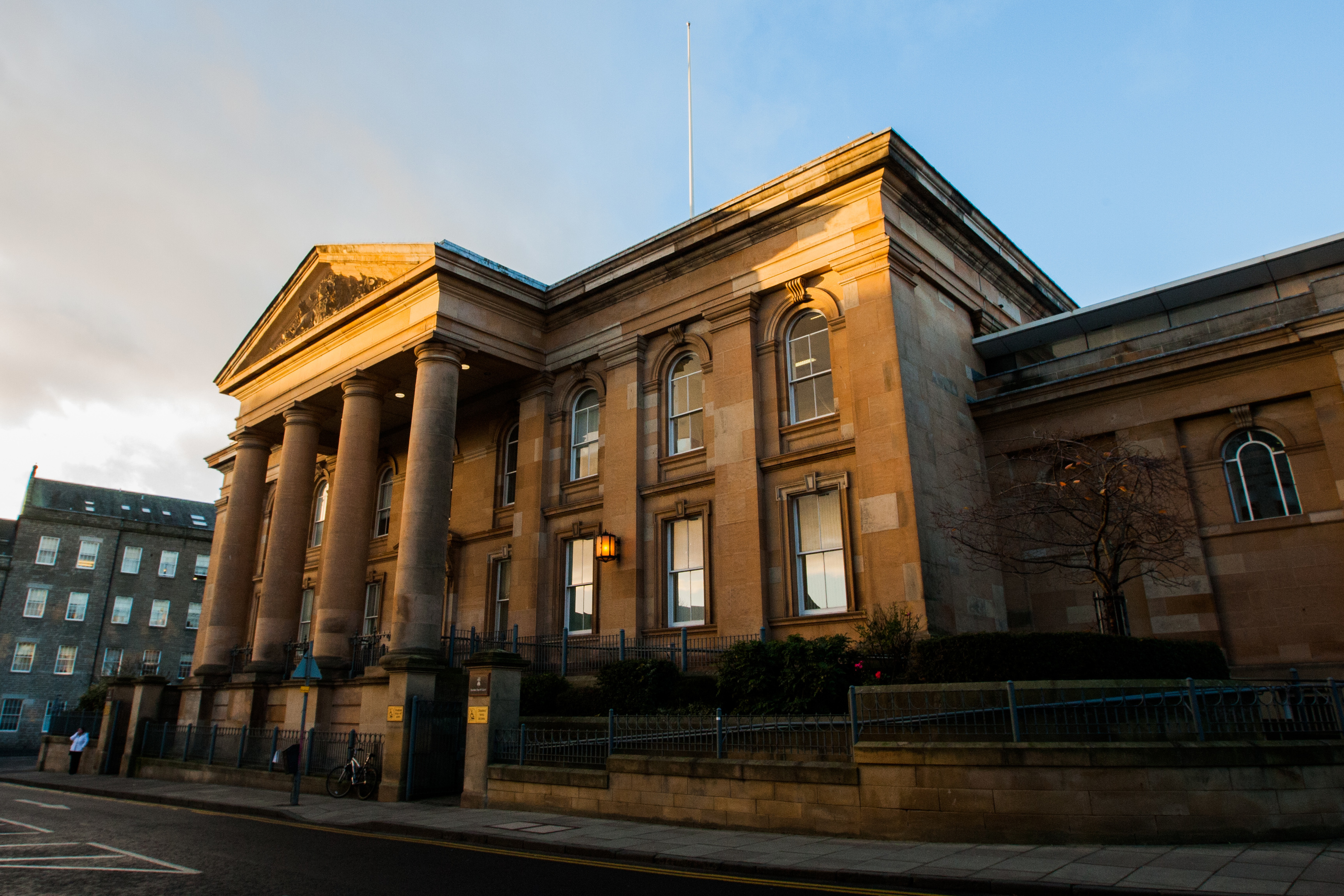 A vicious thug who robbed a vulnerable neighbour at knifepoint, spat at police officers and called them racist and homophobic names has been jailed for a year and nine months.
Aaron Wallace followed his victim, who has a learning disability and mental health issues, and stole his bank card, PIN number details, keys and £6 in cash.
Dundee Sheriff Court heard the 33 year-old also spat at and threatened police officers and acted in a racially aggravated manner when he called one of them a stupid Australian.
Wallace also wasted the emergency services' time by claiming he had been stabbed and asking for an ambulance when this was not the case.
Defence solicitor Billy Rennie said his client suffered from mental health problems and drug and alcohol issues, and had been in and out of the Carseview psychiatric unit.
He said: "Regretfully he doesn't remember much of these episodes.
"The (social work and criminal justice) report touches on mental health difficulties and difficulties with drugs and alcohol.
"There was tension in his relationship with his partner and he had just not been coping with the unravelling of the relationship.
"He was admitted to Carseview in April and was there for two weeks. He was back in May through to June."
Mr Rennie suggested his client would be willing to comply with a community payback order. However, Sheriff Carmichael ruled that the "only option" was a custodial sentence.
Wallace's victim was said to have been left so anxious after being robbed that he moved home.
He had been reading a magazine in the common close of the block of flats they both lived in on Old Halkerton Road, Forfar, when Wallace began hurling abuse at him.
Wallace pulled out a blade and followed him, demanding cash and the man's bank card and PIN, holding a knife to his chest.
Wallace told the man not to report him because he was "connected to the police", but the victim defied him and called 999.
Wallace admitted the offence, which happened on July 6.
He also admitted wasting police and paramedics' time on January 9 at his former home at Gilston Place, Dundee, by giving a false name and date of birth and falsely stating he was bleeding after being stabbed, as well as acting in a threatening and abusive manner.
Wallace also admitted acting in a threatening and abusive manner in a police vehicle and assaulting an officer by spitting at him at Bell Street on January 3.
Sheriff Carmichael jailed him for 21 months, backdated to July 7.