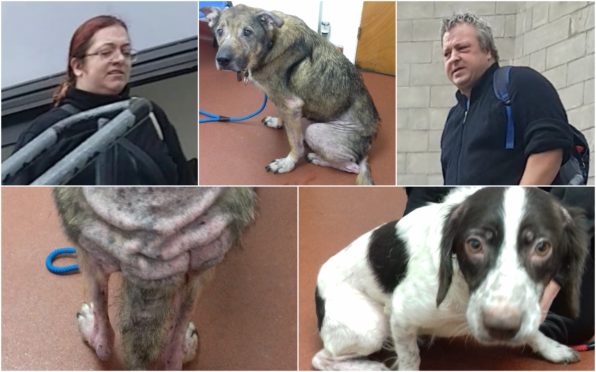 The Scottish SPCA have released shocking images of two dogs seized from a Fife couple who admitted neglecting the animals.
Alastair Jackson, 36, and Susanne Iliff, 34, failed to provide veterinary treatment for the dogs who were suffering from chronic skin conditions.
German Shepherd Zak and springer spaniel Phoenix were seized following a probe by the animal welfare charity.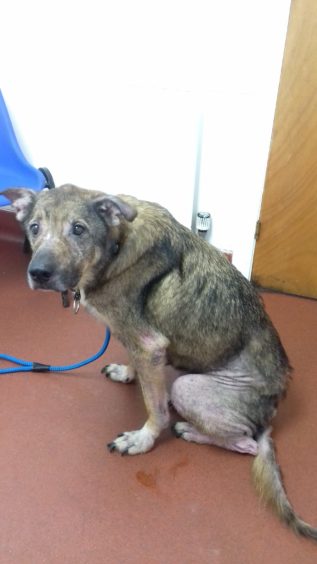 Ten-year-old Zak was found to have a poor body condition with visible rib, spine and hip bones. He was also suffering from a severe flea infestation.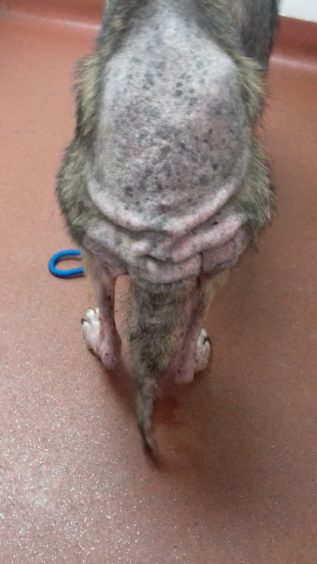 The skin at the base of his tail had become grossly thickened and hyperpigmented with a greasy feel and yeasty smell, causing him unnecessary suffering and distress.
Phoenix, who was just one-year-old, was also found to have a skin irritation and had a bad ear infection which the couple failed to adequately treat.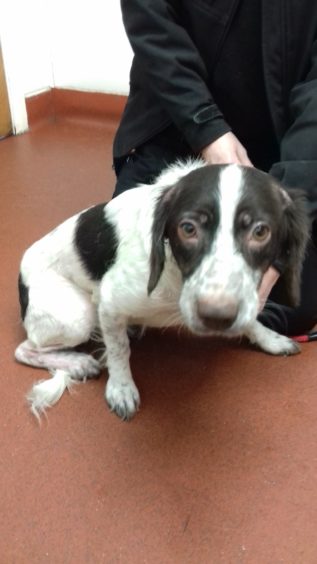 Fife couple who neglected two dogs blasted for causing "substantial suffering"
Both animals were taken to an SSPCA centre where they received care and treatment.
Iliff and Jackson appeared for sentencing at Kirkcaldy Sheriff Court on November 5 after previously admitting causing unnecessary suffering.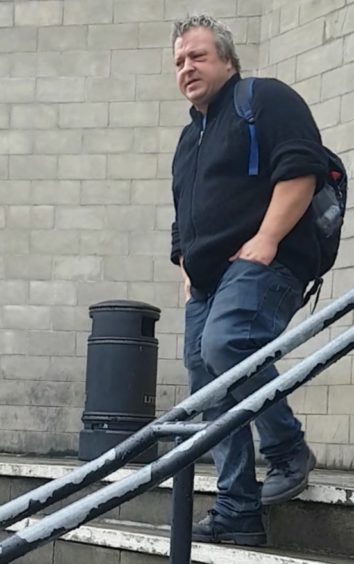 They claimed they had become "overwhelmed" by the health conditions of both animals and did not have the financial means to seek appropriate vet treatment.
Jackson also admitted issuing a chilling threat to an SSPCA staff member on October 31 2017.
He was banned from keeping dogs for three years and given a five-week restriction of liberty order. Iliff was also banned and ordered to perform 60 hours of unpaid work.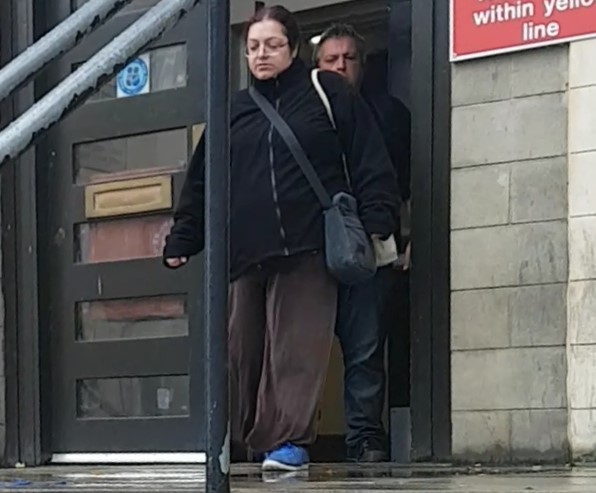 Scottish SPCA Inspector Sarah Gregory said: "Zak and Phoenix were taken to one of our centres and received the care and attention they deserved.
"Zak has already found his new forever home and Phoenix will be looking for her forever home now as a result of this court case."
"I'm happy the courts have dealt with this case, however it further highlights our push for tougher and more consistent sentencing.
"This level of neglect didn't happen overnight and could have easily been avoided."