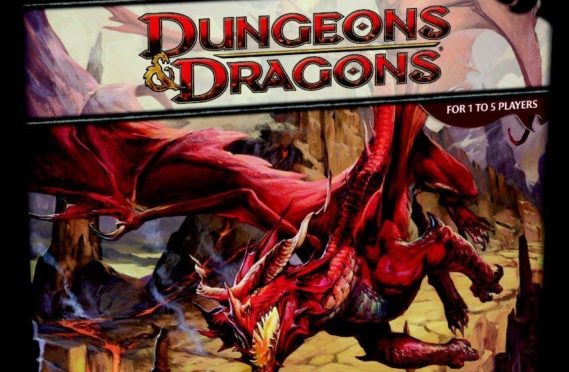 A heated game of Dungeons and Dragons ended with a teenager hauled up in court for threatening behaviour.
The 16-year-old, who can't be named due to his age, had been playing the table-top fantasy game at his home in Dundee, with his mother and sister present.
The court heard that an argument about the game broke out and the boy's mum became "concerned" about his behaviour.
Police were contacted, at which point he picked up a hammer and threatened to "smash" any officers attending, saying "let them come".
The teenager then swung the hammer around and was eventually arrested when police arrived at the property.
He admitted a charge of threatening or abusive behaviour likely to cause a reasonable person to suffer fear or alarm in that he acted in an aggressive manner, uttered threats of violence and brandished a hammer.
The teenager's defence solicitor admitted that his client's behaviour had been "out of proportion" to the argument, but stressed the boy's young age.
Sheriff Hughes deferred sentencing until January 31 for a criminal justice and social work report and a restriction of liberty assessment.
Dungeons and Dragons is a fantasy table-top role-playing game derived from miniature war games and allows each player to create their own character.
These characters embark upon imaginary adventures within a fantasy setting, solving dilemmas, engage in battles and gathering treasure.
The game gained popularity in the 1980s and has not been without controversy, with Christian groups alleging that it encourages devil worship, witchcraft, suicide, and murder.
It has also been the subject of rumours regarding players apparently having difficulty separating fantasy from reality, leading to violence.
However, research has concluded that the game is not directly related to any harmful effects.