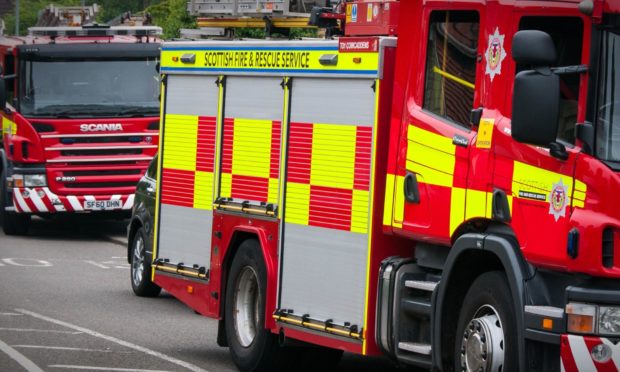 A two car collision in Dundee has left a shop building with minor damage.
The crash took place at 11.10am this morning on Lochee High Street. An elderly man complained of chest pains to paramedics following the incident.
The incident, which caused some damage to a nearby shop's roller shutter doors, was cleared up within 10 minutes according to the Scottish Fire and Rescue Service.