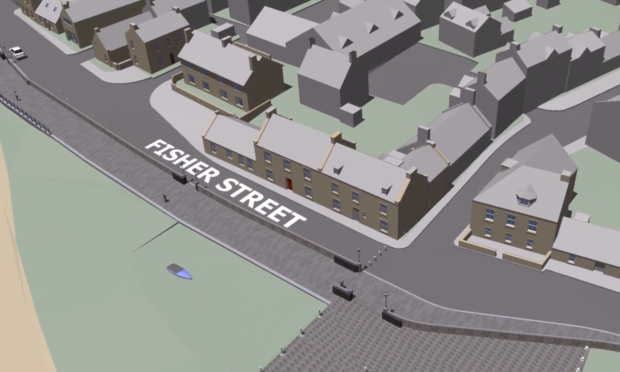 Many of Broughty Ferry's famous sea vistas will be impacted once a crucial £15 million sea wall is built, locals have been warned.
The work, which has been deemed essential to protect the area from flooding, is due to begin in the next few months.
Ferry councillor Craig Duncan said that the new protective structure will mean views of the sea won't be what residents and visitors have been used to seeing from inland.
He said: "The usual vistas of The Ferry are going to be a distant memory.
"People who have lived here in the past might come back and wonder what's happened.
"The truth is, it has to be done. We have no option.
"The science behind it is that there is estimated to be a one in 200 year chance of flooding. We don't know when or if it will happen but we can't take the risk."
Mr Duncan picked out Douglas Terrace, where there is currently no barrier from the road to the sea, as one street which will see a noticeable difference.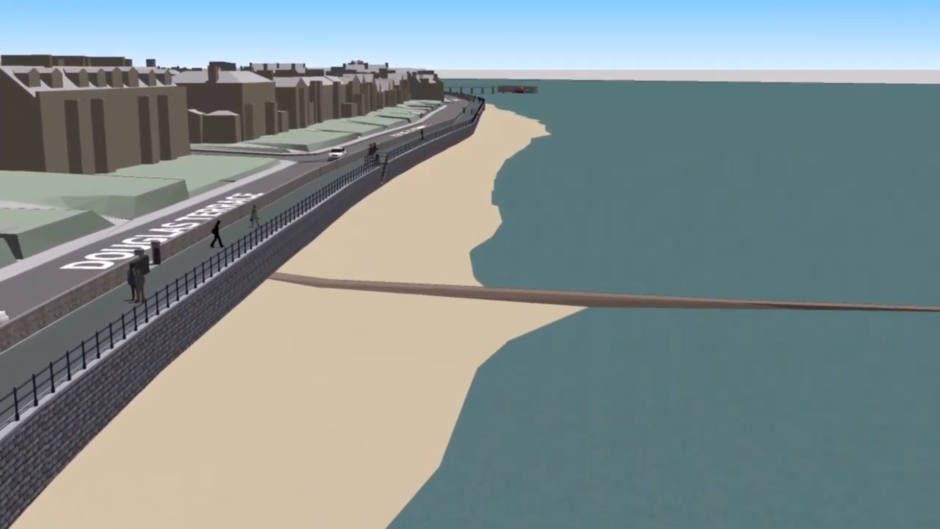 He added: "One small wall will be located at Douglas Terrace where there is currently nothing.
"This is one of the most important areas to have a wall though because the road and houses are not protected. The seaside path is so narrow too, it's very easy to slip.
"It is not all made up of walls though as everything past the castle will not see any concrete structures built.
"This flood defence is being created entirely using heightened sand dunes.
"It will still mean views will be affected but I remember when I was growing up there were no sand dunes at all.
"Since they were created, people have adapted and I'm sure people will get used to it again."
The work will cost £15.5 million with Wates Construction Limited contracted to deliver what will be the fourth phase of the scheme.
The plans were all given the go-ahead at a meeting of the council's city development committee in early December.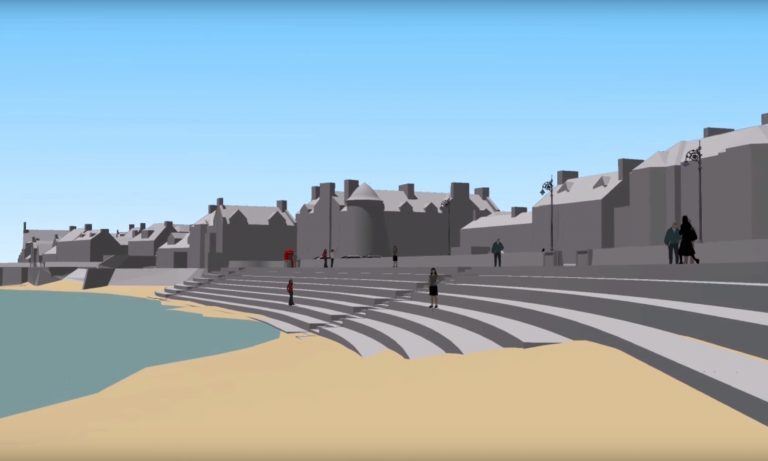 The design will be similar to that recently built along Riverside Drive in western Dundee.
Yesterday, a public notice was published by the council announcing details of the exact location of the structures and confirming it has applied to the Scottish Government for permission.
Mr Duncan added all councillors have supported the plans while there has been an extensive consultation with locals.
The scheme will see changes to Douglas Terrace, James Place, Fisher Street and Beach Crescent — essentially the seafront area from the end of Grassy Beach to Broughty Castle.
Rather than a wall however, Beach Crescent will see amphitheatre-style steps built leading down to the water as a tiered defence system.
Mark Flynn depute convener of the council's city development committee said: "It is crucial that we not only ensure effectiveness and value for money when delivering flood protection for our coastal communities but also that any scheme is attractive and in keeping with the buildings and streetscape around it.
"We recognise that flood protection works can be an emotive subject, so a considerable amount of preparation work has gone into finding the best solutions to make sure people and properties are protected, with the minimum loss of amenity."