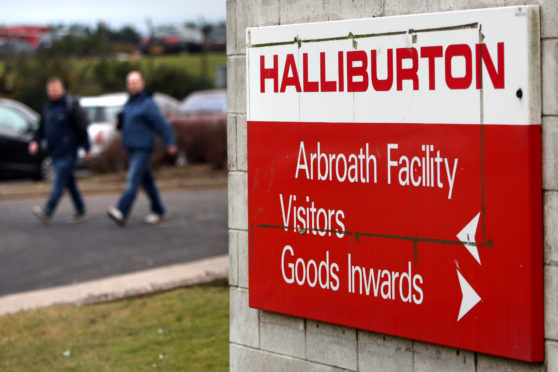 An Angus oil industry manufacturing plant had to be deep-cleaned over the weekend after an employee's partner tested postitive for Covid-19.
Halliburton, a USA-based company, confirmed a staff member at their Arbroath site was now in self-isolation.
Another employee, who wished to remain anonymous, claimed the measures were "too little too late", as the person had already worked a 12-hour shift along with colleagues.
The employee said: "He turns up at work for a 12 hour overtime shift then tells everyone in the morning when he finished that his partner had tested positive so the machines have be quarantined.
"But too little too late for many of his co-workers on shift with him who may have shared the seat he was using in canteen or the toilet he was in or the door he opened or locker room everyone uses."
A spokeswoman from Halliburton said the company was following guidance from the World Health Organisation and local health authorities.
She added: "Halliburton confirms an employee working in Arbroath is in self-quarantine after his spouse tested positive for COVID-19.
"As an additional precaution the work area was also restricted for access for deep-cleaning over the weekend.
"We continue to follow risk mitigation guidance from the World Health Organization and local health authorities."