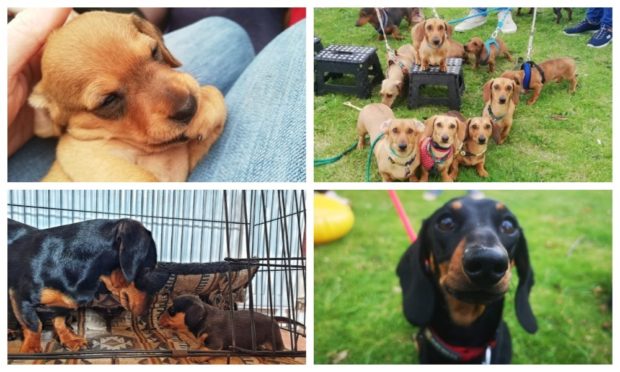 Scotland's first Dachshund dog training class has been launched in Dundee.
Jessica Probst, who runs Dundee and Beyond Dog Trainer, takes the weekly sessions on Tuesdays at Brooksbank Community Centre off Pitkerro Road.
Jessica has been training all breeds professionally for 17 years but became interested in the Dachshund about 5 years ago.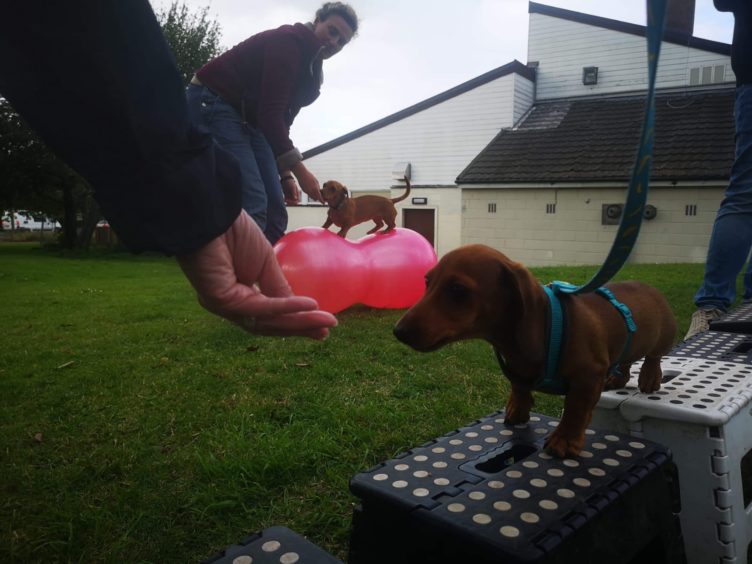 The versatility of the breed has helped boost its popularity. "Many people think of them as small yappy lap dogs but this couldn't be further from the truth," she said.
"Correctly trained and with physical and emotional needs met, these fun little guys have accompanied me to the top of mountains, run beside me on horseback, swam with me in the sea as well as loving to snuggle up at the end of a fulfilling day."
Jessica reared an entire litter of five last year and started a programme across three local counties with the young dogs to teach school pupils about self awareness, body language and how to influence others.
She believes Dachsunds make good "educational service dogs", adding "it's very simple, they are emotionally intelligent and if you have time to invest in them, very easy to train, they love doing."
The Dachshund was originally bred in Germany for hunting, much like our native breed Jack Russell.
However, in modern times they it has become fashionable to breed them with longer backs and shorter legs, making them susceptible to slipped discs and back pain.
Jessica feels strongly about her breeding programme to bring them back to their original form, which is a short-legged dog that appears to have a longer back but is physically the same length as a regular terrier.
Her weekly class isn't just about obedience. Guardians learn exercises to physically strengthen the back and core muscles of their companions to lessen to possibility of injury.
She added: "Much like in fit humans, the skeleton is protected when we have correct balance and movement. The key is teaching the dog to be body aware through good proprioception and fitness."
Classes, costing £10, are held every Tuesday from 5.30pm by appointment only.
To attend, email Dundeedogtrainer@gmail.com.
VIDEO: Tayside animal therapy ranch that gives dogs a second chance desperately needs new home