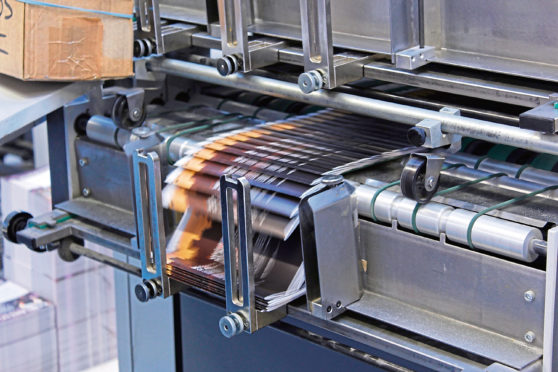 The workforce of a Tayside printing firm have been told up to 50 staff will be made redundant.
Tradeprint, which operates from two sites in Dundee, has started a consultation process after a slump in orders.
The company has operated in the city since 1997 and employs 164 staff, of which 125 were furloughed at the start of the Covid-19 pandemic.
Sales dipped as low as 10% of normal levels as some of its business customers stopped trading and events were cancelled.
The company's managing director Charlene Douglas said the drop in revenues meant redundancies were an "unavoidable last resort".
She said: "The whole organisation was placed at risk and the consultations are underway.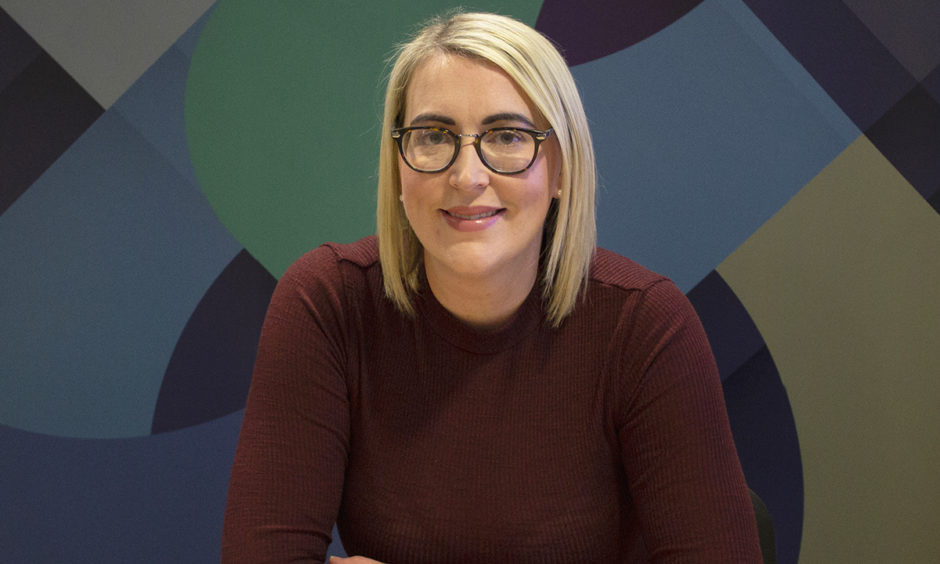 "Over 70% of our customers are trade customers – some have already gone out of business due to shop closures.
"Many events and tradeshows have been cancelled and in future will be much smaller than before with restricted capacity so the demand for products such as booklets has therefore reduced.
"With limited information and no static trends, it is impossible for us to know how long the recovery will take so we need to take steps to safeguard the future and jobs for as many people as possible.
"We have worked hard in recent months to protect our financial future health and to safeguard the maximum number of jobs.
"The loss of jobs is an unavoidable last resort as we seek to achieve these two objectives."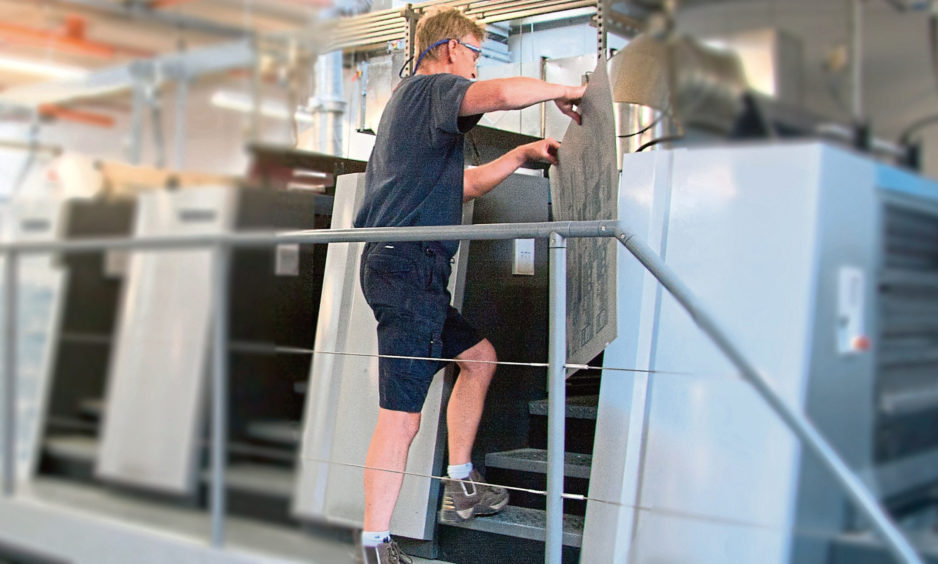 After a £2.8 million loss last year, Tradeprint was moving towards profitability before Covid-19 hit.
It has invested millions of pounds in an ecommerce platform that allows other printers to connect to the back-end of the software to become a fulfiller for products Tradeprint does not print in-house.
Sales have picked up from their lowest point, but revenues are still well behind on last year, when the company had a turnover of £15.1m.
Tradeprint started selling 'back to work' kits for businesses that included floor graphics, sneeze screens and barriers for queue management as well as posters and window graphics.
Ms Douglas added: "We are working hard to try and secure new revenue to supplement the core of our business which has been lost.
"I am hopeful we can grow the business back to where it was before and begin hiring again."
Tradeprint recently donated 500 face masks to welfare organisations as well as providing free labels for hand sanitiser production to local distillers.
rmclaren@thecourier.co.uk