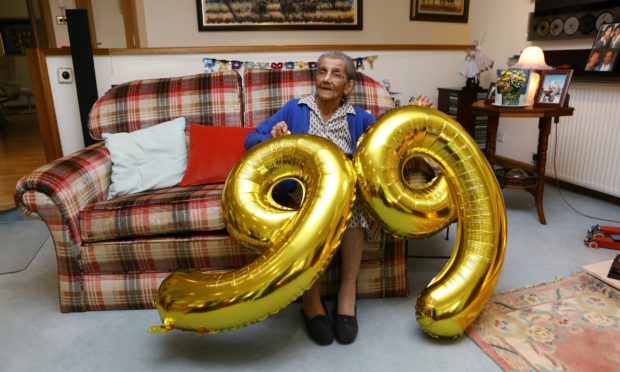 Three months ago, Daphne Shah's son thought he might not see her again as the 98-year-old was whisked off to Ninewells in the back of an ambulance with symptoms of coronavirus.
But today, the St Madoes woman is celebrating her 99th birthday at home and is back on her feet.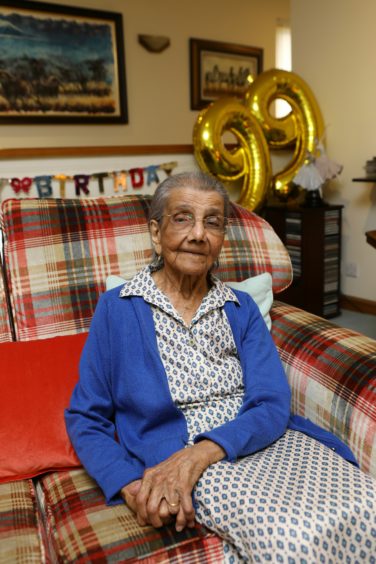 Chennai-born Daphne spent five days at the Dundee hospital where she tested positive for the deadly disease.
However, the "resilience of an ox" and her strong Christian faith, along with the incredible efforts of NHS workers, helped carry Daphne through, and today she is celebrating the remarkable milestone with her loved ones.
Inspirational Daphne made headlines around the world, appearing on national news channels and even making it into the papers in her homeland of India.
The recovery didn't end for Daphne when she was discharged from hospital and she has had a couple of close calls since being sent home to the Carse of Gowrie to rest and regain her strength.
But an entourage of NHS physiotherapists, occupational therapists and dietitians, along with regular home visits from carers, have helped Daphne overcome all obstacles.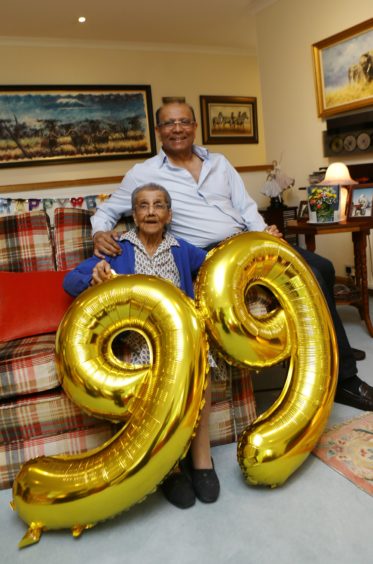 Now up and moving about, her appetite has returned and she is back to eating the same porridge she's enjoyed for breakfast for more than nine decades.
With restrictions still in place, Daphne will have to put a meal at Gleneagles with loved ones on hold, but she said she was more than happy to settle for a socially-distanced family gathering and seeing loved ones through her living room window.
Daphne said: "I've been well cared for here and I'm very happy. My family and carers have been a tonic and they keep a good eye on me.
"That's made a big difference as I've been able to be quite independent for my age.
"I've got a good appetite now. I was being extra careful when I came out of hospital and I took good care of myself."
Throughout her globetrotting life, Daphne and her family have been involved in setting up churches in Dar Es Salaam in Tanzania where she gave birth to son Wes, and the Tayside Christian Fellowship in Perth.
Now an active member at Hillbank Church in Dundee, Daphne says her faith never left her.
"There is a bible verse which says 'in everything, give thanks,'" she added. "There's a difference between in and for. When you are in trouble, you must still give thanks to God.
"He has a purpose in moulding and shaping you. Even if you are ill, give thanks."
Wes, a volunteer at Cornhill hospice in Perth, wants others to share in his mother's tale of hope.
He said: "We've been so impressed by the NHS's continued work and the carers who have been round so often.
"If there is hope for a 98-year-old woman who tests positive, there is hope for everyone."