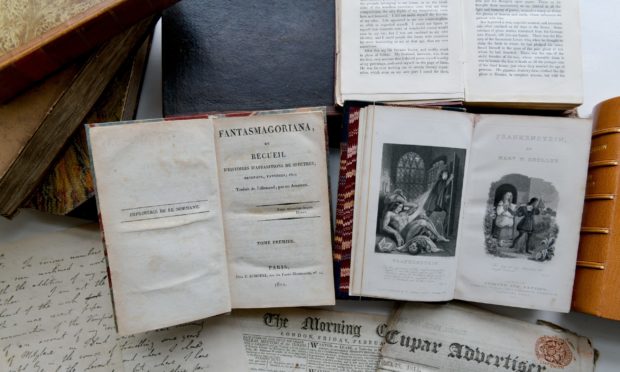 A copy of the 200-year-old book which was the inspiration for Mary Shelley's Frankenstein has been secured by a Dundee collector in a cultural coup for the city where she lived as a teenager.
Specialist John Gray has added a first edition Fantasmagoriana to the remarkable collection he has built up after becoming fascinated by Shelley and her time in Tayside as a teenager.
He hopes the latest acquisition will be the springboard for a new drive to shed light on the author and her city connections and to properly seize what Mr Gray believes is a "missed opportunity" to draw fans of Shelley and her most famous work from across the globe.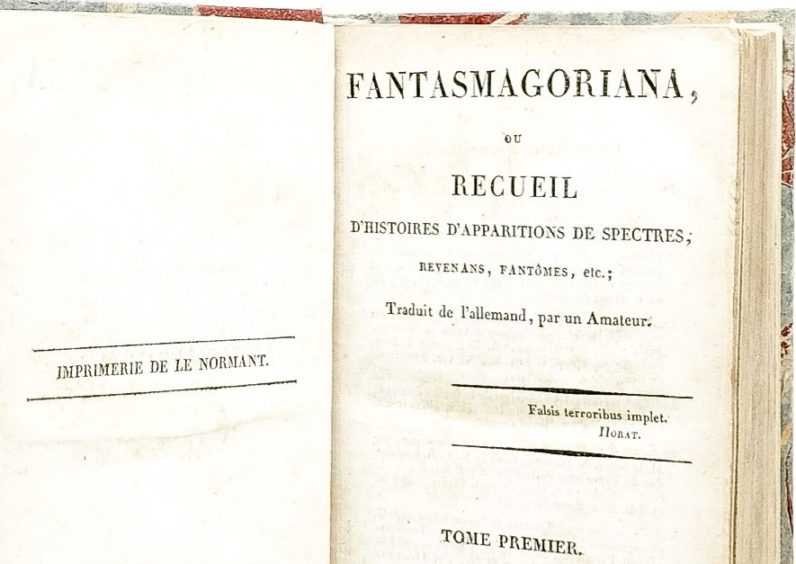 Fantasmagoriana was the ghost book read aloud by Lord Byron to the Geneva circle at Villa Diodati in June 1816, which inspired the famous writing competition from which both Frankenstein and The Vampyre were created.
Mr Gray has amassed one of the country's best Shelley collections of rare editions within just a couple of years of becoming intrigued by her tie to Dundee, forged when the young Englishwoman came north to live with the family of jute baron William Baxter.
Born Mary Wollstonecraft Godwin, she would begin writing Frankenstein just two years after leaving Scotland while on holiday on the shores of Lake Geneva, and the seminal work was published when she was just 20.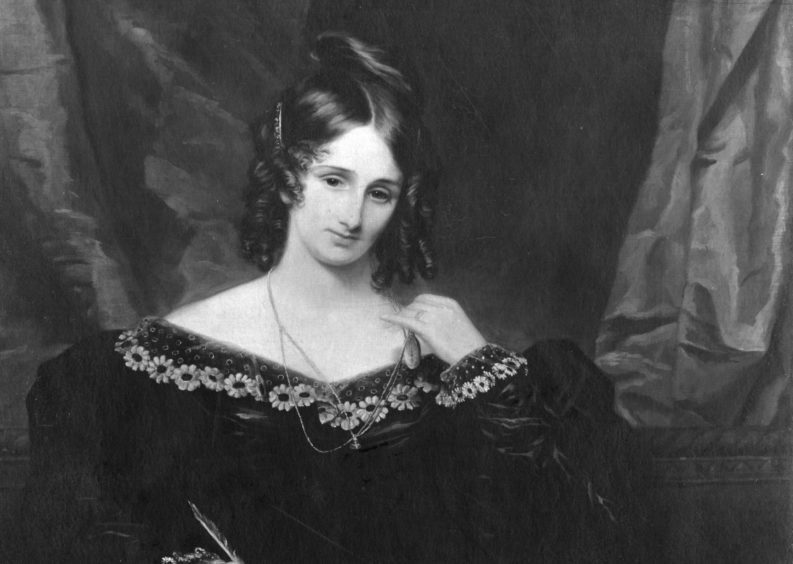 Shelley acknowledged Dundee's importance in her writing career and Mr Gray is hopeful moves may be made to give her story greater prominence.
"As a city we need to do more to raise awareness of our cultural ties to Shelley and the tragedy is that there is nowhere people can currently go in Dundee to see a first edition copy of Frankenstein.
"Since I secured Fantasmagoriana people have been messaging me from all over the world. There is such an opportunity here, but at the moment it is a missed opportunity.
"The book is so rare that even the Bodleian library, the holders of the best Shelley collection in the world, do not own it."
Mr Gray added: "Very few people have ever seen this, it is one of probably only two copies in Britain.
"Once I became interested in Shelley after walking through the city a couple of years ago I researched her and started to build up a collection of original editions.
"It is a project for me, but ultimately I would like to see a permanent infrastructure for the people of Dundee to benefit as well."
Dundee's importance in the creation of Frankenstein
The setting and scenario which inspired Mary Shelley's Frankenstein could themselves had been taken from a Gothic ghost story.
She spent 15 months with the Baxter family in Dundee – staying in the South Baffin Street property which was originally constructed as the Countess of Strathmore's dower house – before embarking on travels in Europe with her new love, Percy Shelley, who she would marry in 1816.
In the summer of that year, and still aged just 18, Mary found herself in the Villa Diodati on the shores of Lake Geneva in a company which included Lord Byron and John William Polidori, the man credited with creating the vampire genre of fantasy fiction.
Byron's reading of Fantasmagoriana in the atmospheric setting of the lightning-storm struck lake would prove to be the catalyst for the creation of two iconic works – Shelley's Frankenstein and The Vampyre by Polidori – a tale which influenced Bram Stoker's Dracula.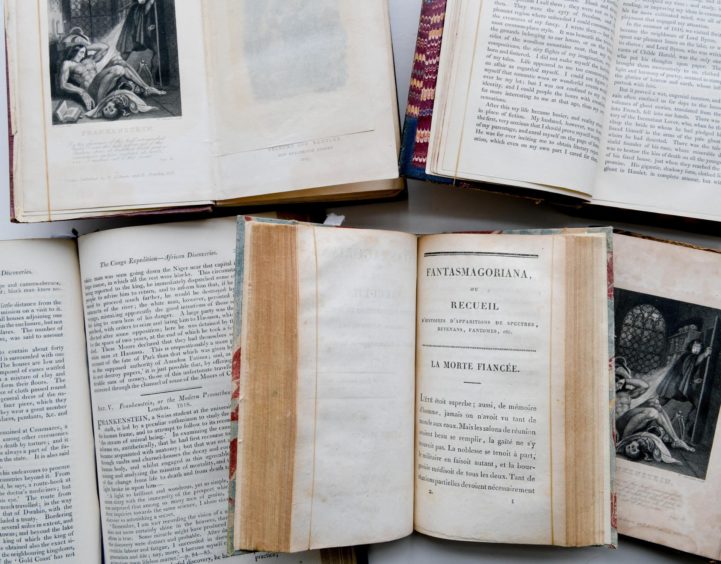 Frankenstein, or The Modern Prometheus, was published two years later and in a foreword to a later version of the novel, its author acknowledged the influence of Dundee on her early writings.
She said: "I made considerable visits to the more picturesque parts but my habitual residence was on the blank and dreary northern shores of the Tay near Dundee.
"Blank and dreary on retrospection I call them – they were not so to me then.
"They were the eyry of freedom and the pleasant region where unheeded I could convene with the creatures of my fancy."
Shelley's later years were blighted by illness and she died in February 1851 from a suspected brain tumour.
To fulfil her final wishes, the coffins of her parents were exhumed and buried with her in rteh graveyard of St Peter's Church in Bournemouth.