FEATURE: 'I was looking for a Gregory's Girl vibe', says director Davie McLean as Dundee-made film Schemers hits UK cinemas
By
Michael Alexander
September 26 2020, 8.00am
As Dundee-made film Schemers gets a UK-wide general cinema release, Michael Alexander speaks to director and international music promoter Davie McLean about misspent youth, music and dreaming big.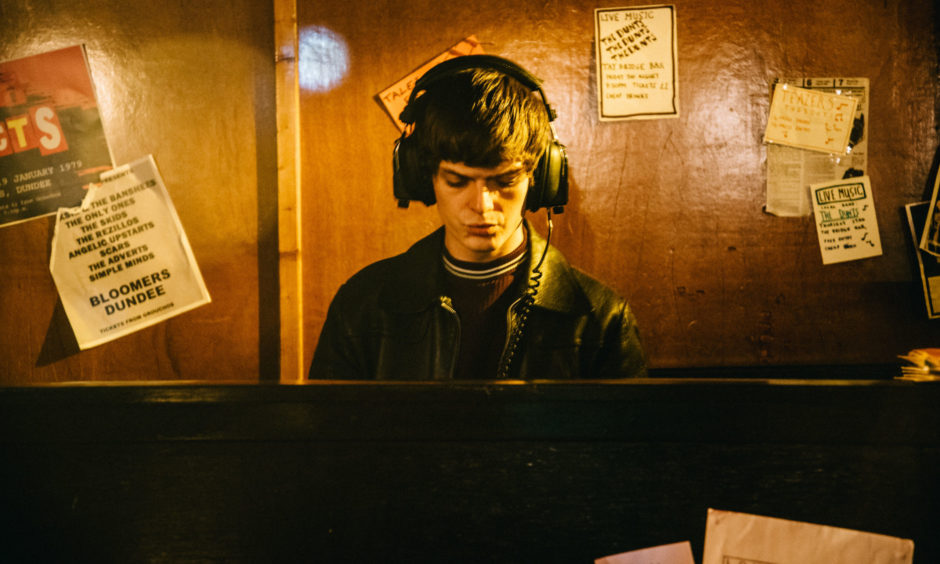 Pulling up outside Dundee's Caird Hall in their massive tour bus, the tour manager for the then up and coming heavy metal band Iron Maiden nodded approval at the venue then asked the gig organiser: "So where's the crew? Where's the catering?"
Davie McLean turned pale.
In his haste to organise an event that he and his friends hoped would pay off debts they owed the local mob, the young and very ambitious music promoter – described by his love interest at the time as a degenerate gambler with delusions of grandeur – hadn't read the contract.
He'd put it under the sofa back home in Whitfield!
Commandeering some inebriated souls off the street to become "crew", he phoned his mum and begged her: "Quick! We need 30 bacon rolls, 30 egg rolls, 24 bottles of Newcastle Brown and a bottle of vodka."
With hours until stage time, and because he'd forgotten to put up any posters, that just left the small matter of selling the remaining 1800 of the 2000 tickets available.
Luckily, after taking the band to the pub, it was alright on the night with the gig selling out on the door.
Forty years on, Iron Maiden themselves reminisced about their tumultuous Dundee gig in a Tweet supporting the general cinema release this week of Schemers – the true story of Davie McLean's ambitious 80's gigs, which also brought the likes of Simple Minds to the city.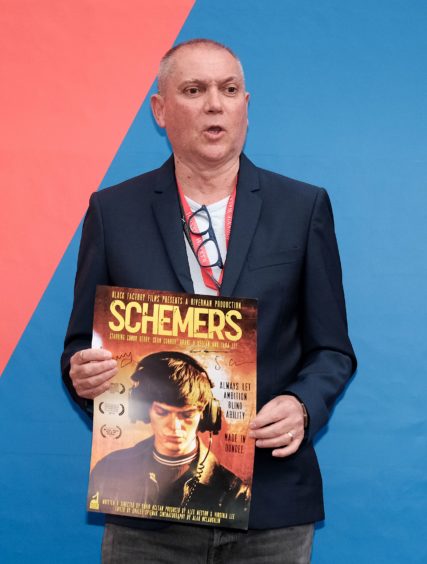 But in an interview with The Courier from his home in Thailand, Davie, who went on to stage gigs by Nirvana, Green Day, Foo Fighters, Pearl Jam, Oasis and hundreds more, admits that the Iron Maiden episode – which features prominently in the film – brought him a few sleepless nights.
"It's ridiculous that I've gone on to achieve anything when you think about it," he laughs.
"It's mad! I was having nightmares for weeks before the actual Iron Maiden gig. I'd go down to the Caird Hall and go in it and say 'oh, what if nobody came?' Shock horror! Luckily it worked out!"
Speaking to The Courier from his home in Bangkok where he's lived for 15 years with his wife Thian and his daughters Billie and Beaw, Davie, 65, who wrote, directed and produced the film, is absolutely delighted that Schemers has this week gone on general release at 180 UK cinemas.
Having won the Audience Award at the 2019 Edinburgh International Film Festival and the Best Director Award at New York's International Winter Film Awards, he's particularly delighted that at last the movie can be shown to the "real punters" in his home town of Dundee.
Set at the tail end of the 1970s, Schemers tells the true story of how Davie (played by Edinburgh actor Conor Berry), chances his way through his 20s, getting into scrapes and turning to the world of music promotion to make some money and impress girls.
As Davie and his two pals Scot and John bounce from one shambolic gig to the next, they find them-selves deeper and deeper in debt to the local mob – booking Iron Maiden as a potential way out.
Filmed with a local crew in iconic Dundee locations, and featuring cameos from some of the city's most well-known musicians and creatives including The View's Kyle Falconer, Danny Wilson's Kit Clark (who plays Davie's dad Wullie) – and former Dundee United player Dave 'Psycho' Bowman – Schemers is described as a "love letter" to Dundee and its people.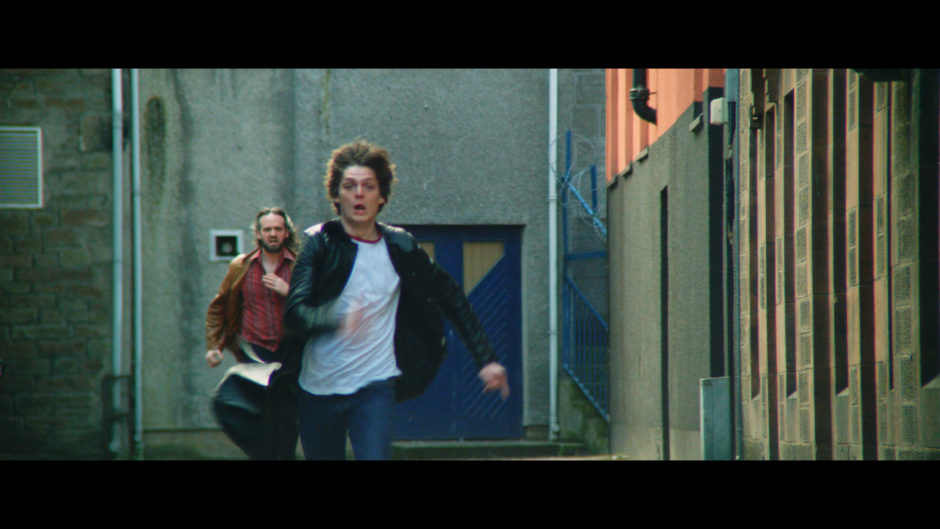 But at the same time Davie, who still has a house in Broughty Ferry, is disappointed that he's not been able to attend the city's gala screenings in person this week due to the practicalities of navigating Thailand's very tight Covid-19 quarantine rules that might have kept him away from his family for months.
He's also sad that a couple of iconic Dundee venues used in filming – Groucho's record store and The Palais Tea Rooms – have recently closed.
"I would really like to have been there but it's really awkward," he says.
"It's been a long time in the making. I've not been back to Dundee for ages – since February.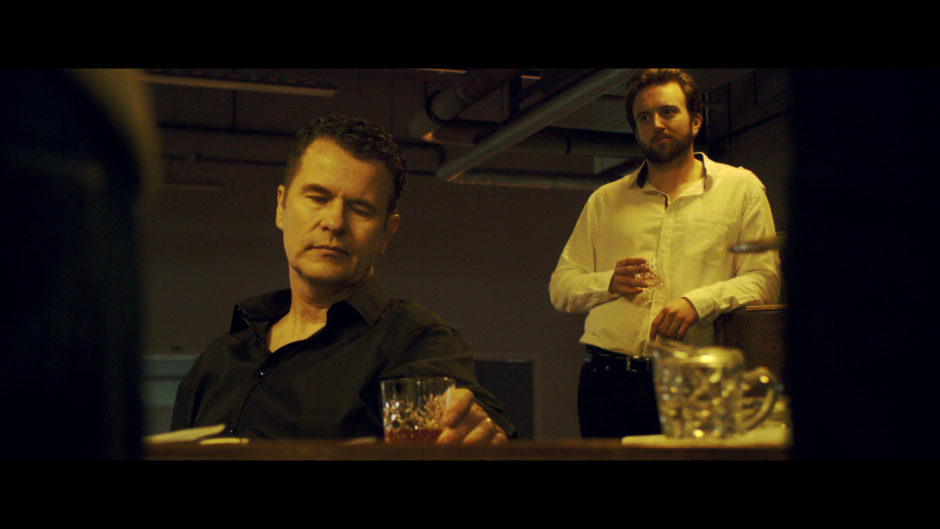 "I was wanting to catch up with a lot of people. It would be good to get the reaction of real punters.
"But the reviews so far have been really good!"
Davie might be 65 (he assures me 'When I'm 64' is 'long gone' as he breaks into a rendition of the Beatles classic) and his "huge earner" for the past 25 years has been managing international rock stars Placebo, who've sold 13 million albums.
More locally, he recently teamed up again with old friend John Gibson to form a record label which released Kyle Falconer's debut solo album, and is still involved with Dundee synth-pop band Echo Machine.
But as he enthusiastically sings the praises of the latest act on his books – a 21-year-old Thai-German rapper who he insists is going to be "huge" – the former Clepington and Linlathan Junior Technical High School pupil who left education with just two 'O' grades, admits he has "never grown up – and never will"!
"I just treat every day as a holiday," he smiles.
"For the last 40 years I've been in the music business, I've never really considered it as work.
"I mean I do work, obviously, but it's not like work is it? It's great fun like! It's just a laugh!"
Davie has no end of stories to tell. A die hard Arab, during our chat he reminisces about some of his favourite Dundee United moments, the "seriously off the scale" years when he shared a house in London with his late friend Scot (played in the film by Sean Connor).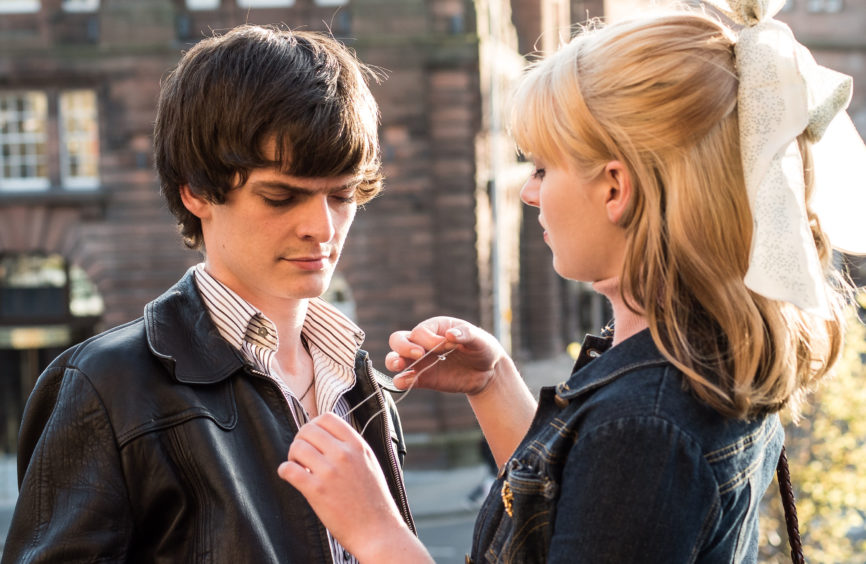 He mentions doing business with former Dundee and Dundee United player Lee Wilkie and could talk for hours about his time promoting Nirvana – including the night Kurt Cobain and Dave Grohl played five-a-side football with the Chippendales.
Davie used to tell a lot of stories while attending dinners with record company executives and bands.
His business partner Alex Weston always said he should write a book.
But while that felt "too much like hard work", he decided in 2017 that he should make a film – hiding himself away on a Thai island for 10 days to write what became Schemers' initial screenplay.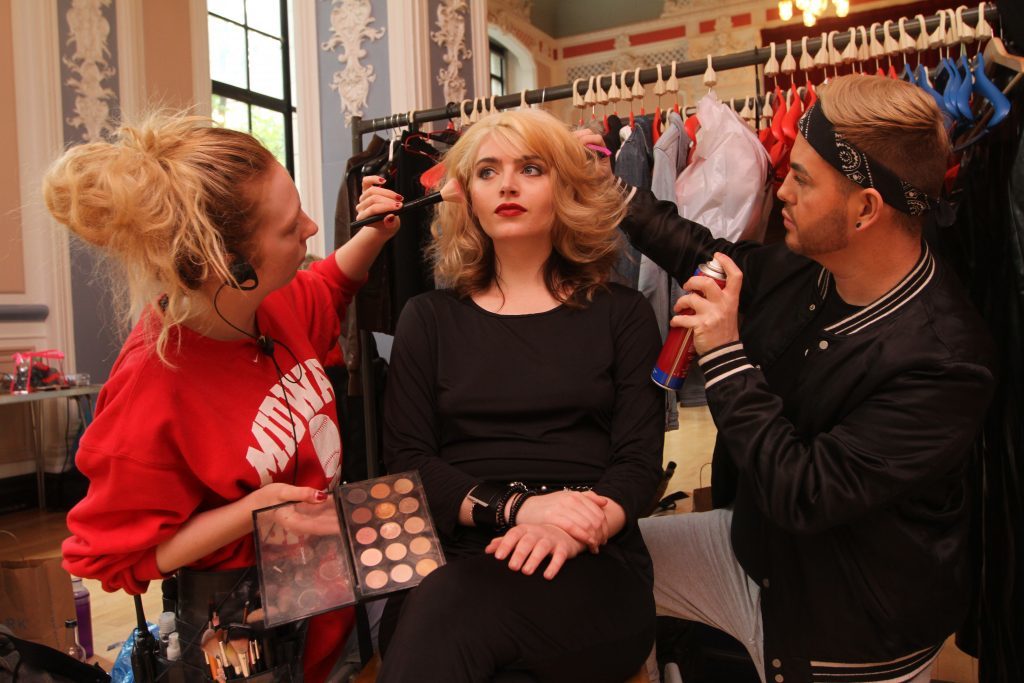 The shooting itself was very much "trial and error".
The first shoot was a few years ago in May when it was really sunny. "Like south of France sunny!" laughs Davie.
"This is Dundee? I didn't like a lot of what we had!"
After a new editor was brought in leading to a partial re-write and re-shoot – this time in January when it was "minus 10" – the result was much more authentic.
Praising the wardrobe and staging people for recreating the ambiance of 1970s/early 1980s Dundee, the choice of actors – including Irish actress Tara Lee who he spotted on a film while stuck in a traffic jam in Bangkok – was crucial.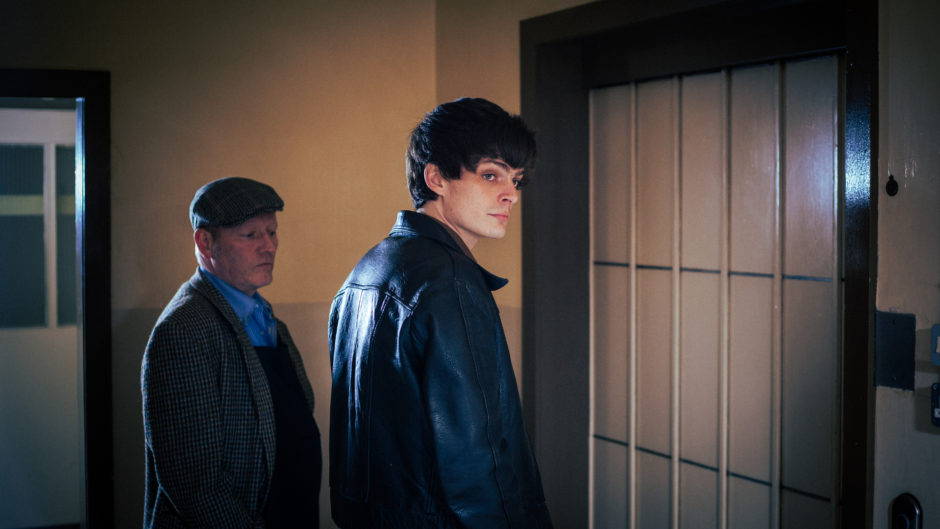 Davie's input was to "just tell the story" and let the actors improvise.
The cameos, meanwhile, gave it further authenticity.
"The more local people we could get the better!" he adds.
During the first shoot, Davie wasn't there every day.
He was back and forward to Bangkok running his business and managing Placebo.
His mum also had cancer, so he was back and forward to the hospital in Dundee.
Sadly, she died before the film was finished.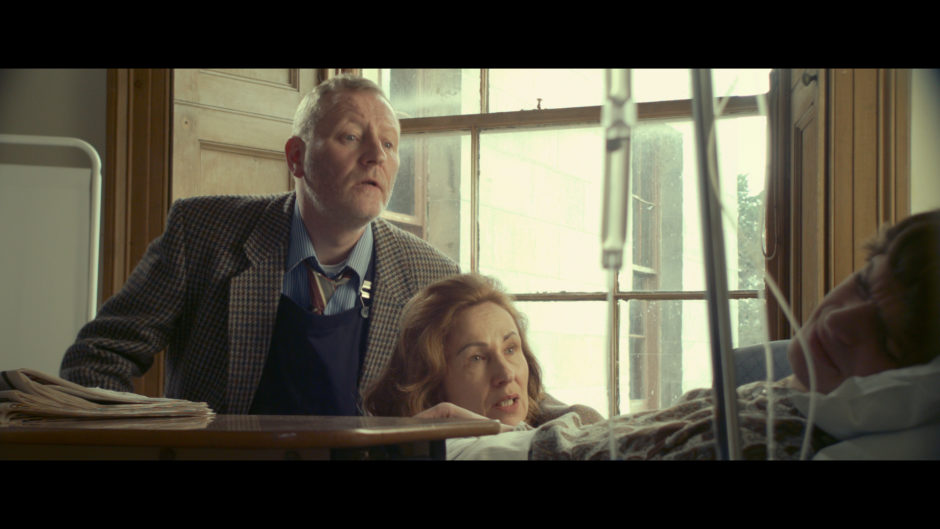 "That was a bummer because she was proud of it and she was going to be in it, and she was making jokes about getting her good side and all that!" he reflects.
But during the second and final shoot, Davie was "all over it like a rash" and, despite doubling the budget with money that could "probably buy Dundee United a decent striker" ("It wasn't millions put it that way!" he laughs), he's very pleased with the result.
Perhaps inevitably, Schemers has been compared with other Scottish films like Edinburgh-rooted Trainspotting and Restless Natives.
But Davie says what he had in mind for this Dundee born and bred film was more of a "Gregory's Girl vibe".
He thought it was a "wind up" when they got into the Edinburgh Film Festival last year. Even then he worried what people would think of it.
"You think someone's taking the p*sh! You think you are going to wake up and go 'oh it was a dream!'" he laughs.
But the wider international interest that's followed from as far afield as Mexico and Russia has made him realise that, as a story about three lads in a city trying to make "something out of nothing", it's a story that "travels" whilst also promoting Dundee in a good light.
Dundee born and bred actor Grant R. Keelan, 34, who originally auditioned for the role of one of the 'bad guys' and ended up playing the part of Davie's friend John Gibson, understands why people make the Trainspotting analogy.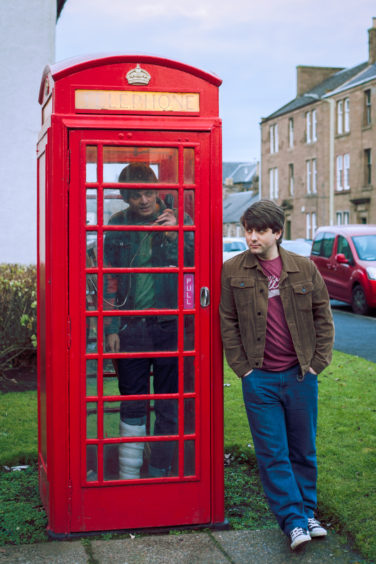 But for him, Schemers is closer to having the "feel good energy" of Restless Natives and Sheffield-based film The Full Monty – a story about a "working class group of guys wanting to do something".
"While there's an element of drugs and gangsters and stuff like that in Schemers, they're not the main focus – the heart of this film is about these three guys not really wanting to settle for the 9-5 life and just pushing the boat out to see what they can find," says the former St Fergus Primary  and Lawside Academy pupil who grew up in Ardler and Lochee and graduated from the Liverpool Institute for Performing Arts in 2015.
"I think that's a really good message because I think it shows Dundee in a good light as well.
"Dundee doesn't get a lot of attention that I personally feel it should.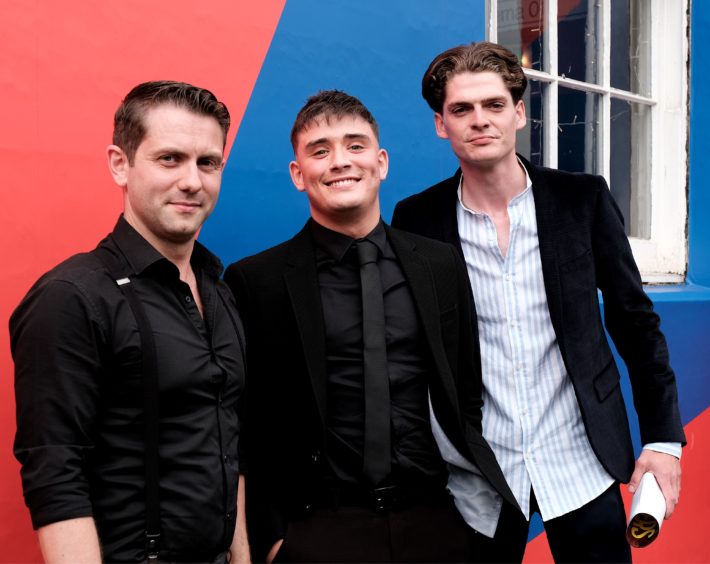 "It's a very creative city. As cheesy as it sounds, it's about going and following your dreams and shooting big."
Grant said it was helpful to have Davie and the real John Gibson – himself a local businessman – on set during filming.
He would quietly observe how they interacted as friends to get a feel for their relationship while taking the usual artistic liberties.
Perhaps the most exciting aspect this week, however, has been the prospect of going to the cinema to see the film with his family.
"I had this weird realisation the other day," Grant smiles.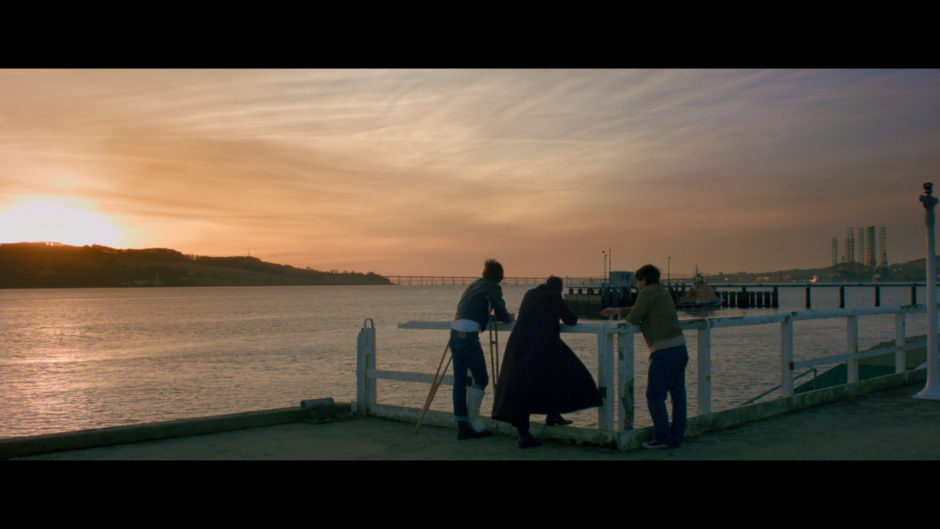 "When I was younger I used to go to the cinema with my mum quite a lot. I used to sit and talk to her and say 'wouldn't it be really cool to come to the cinema and see myself or see my name come up on the screen?'
"I had this realisation the other day that on September 25 I was actually going to be able to do that. "That feels so weird! I had a smile on my face for about an hour afterwards when I realised!"
Schemers is in cinemas now. But don't imagine that Davie has stopped thinking big.
With another five films up his sleeve – including a politically charged Schemers prequel about Dundee council "corruption" in the late 1960s and a follow-up set in London when he starts promoting Nirvana – he's also in talks with the BBC about a potential Schemers TV spin off.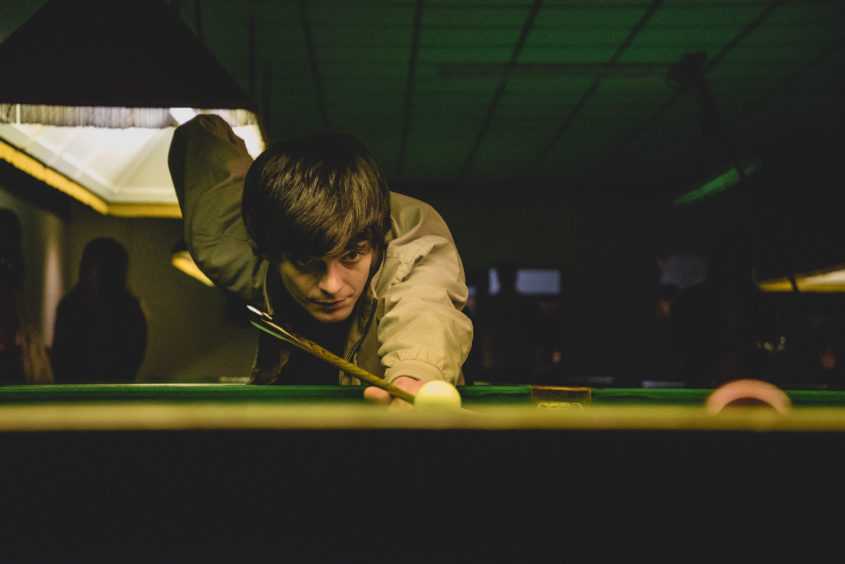 Schemers went on general release in UK cinemas from September 25