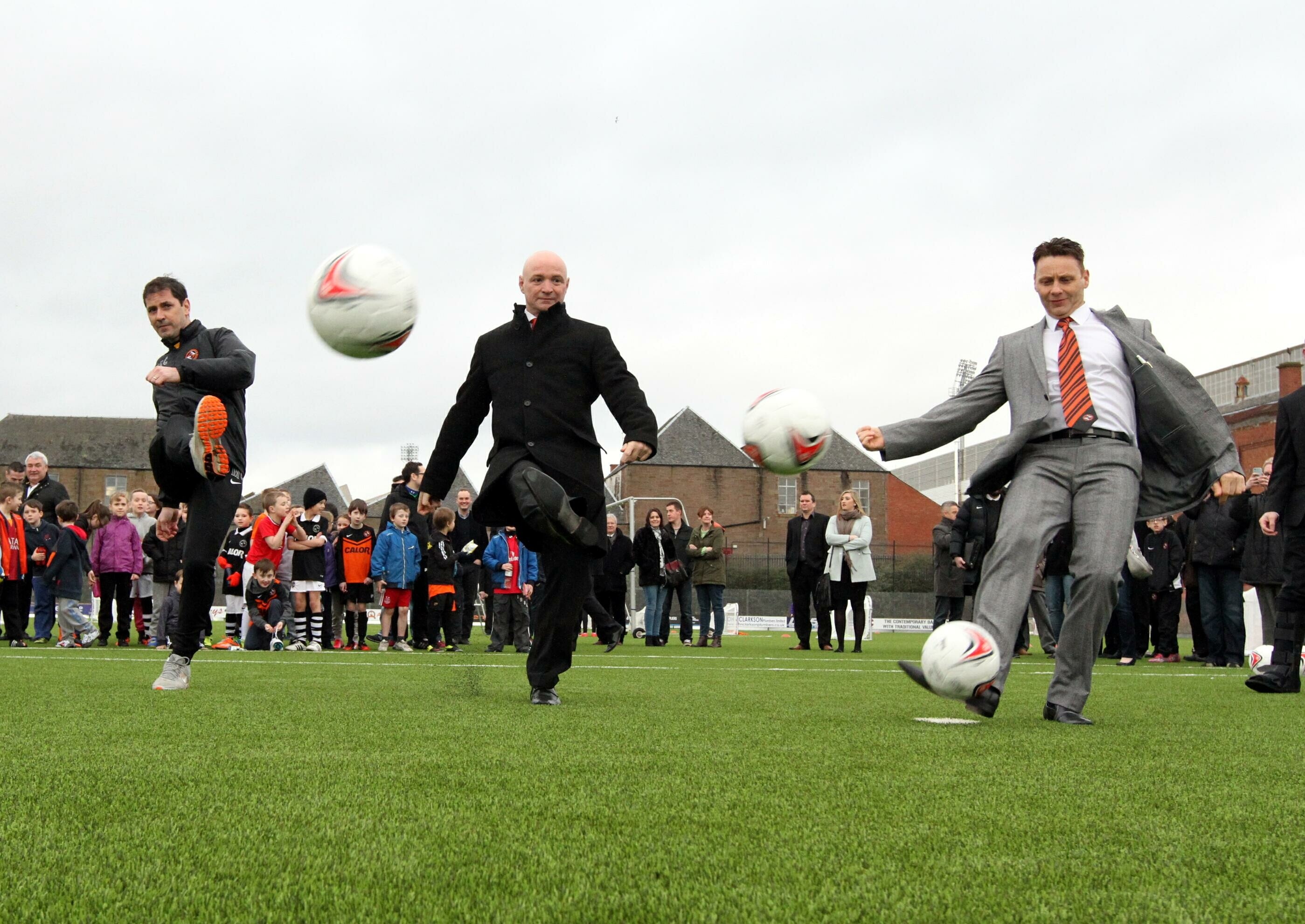 Prospective buyers of Dundee United are rumoured to be circling after chairman Stephen Thompson announced his willingness to listen to offers for the club.
Fans began speculating over what possible buyers of the Tannadice club may be waiting in the wings.
Two prominent Dundee businessmen denied they wanted to buy the club after being linked with United online – but did leave the door open for future bids.
Names being touted as possible buyers included the Jamiesons, owners of haulage company Norman Jamieson Ltd, and GA Engineering founder Gordon Deuchars.
However, neither party said they were considering a bid for Stephen Thompson's shares at this moment, despite both having previously invested significant sums in the club.
Mr Deuchars, whose company invested in the Gussie Park training complex which now bears its name, has long been linked with a takeover of the club.
The millionaire has already invested a six-figure sum in United but maintained he is "not in the running at this stage".
He said: "I'm an avid supporter of the club and have invested quite a lot of money with the GA Engineering Arena and through shirt sponsorship.
"But with regards to buying the club I have no vested interest at this time."
He added: "I'm a good friend of Stephen Thompson and we will be having coffee soon.
"There is a lot of speculation and fingers crossed it gets resolved soon but I am not in the running at this stage."
Last year Mr Deuchars said the criticism directed at Thompson put him off greater involvement with the club.
Stuart Jamieson, who runs the Norman Jamieson Ltd haulage company alongside his sister, said: "We sponsor the socks and already do a bit of work with the club but that is as far as we have gone at present."
Asked if they were considering a bid for the club, he added: "Not at the moment."
It is rumoured Thompson flew to the US on Tuesday and some fans said they believe he may be meeting possible investors there.
Mike Barile, who once represented the ArabTRUST as an associated director on the club's board, said he understands there are three parties interested in purchasing the club.
He said: "There was interest last year from America.
"I believe there are three options. One is from America, who showed interest in the past and I would be surprised if that wasn't still there. There's a consortium of local people who are big United fans. And there's an individual who may be happy to work with the consortium.
"I do know of someone who will stand up and do it. I think they'll be inclined to do it because people are encouraging them, and also because they'll want to do it themselves. It's all about opportunity. It's come at the right time for them."
Another option is a supporters' takeover of the club.
This has proved successful for Hearts and St Mirren fans are currently attempting a takeover of their side.