A Dundee-born director has predicted the film industry will survive the coronavirus crisis and urged aspiring Scots not to give up hope.
With the arts industry under threat across the UK, director Michael Keillor said he wanted to encourage young Scots to hold on to their dreams.
The 46-year-old, who was born in Broughty Ferry and attended school in Monifieth, was speaking ahead of the release of his new BBC political drama, Roadkill.
The four-part thriller follows the life of senior Conservative government minister Peter Laurence, played by award-winning Hugh Laurie, best known for his leading role in medical drama House.
Michael, who studied law at Dundee University before turning to filming, said: "If I can help one young filmmaker in Dundee to think 'if he can do it, I can do it too,' then that's good enough for me.
"The film industry was in hell before coronavirus and this has made it a lot worse but if it can come back from this, which I think it will, there's a real bright future for film and TV, especially in Scotland.
"It was really tough for me to break in so I know what it's like," he added.
"We've got to get more Scottish people behind the camera, as well as in front of it."
It comes after performing arts groups in Tayside, which launched the careers of household names including Holywood star Alan Cumming, said they feared they have been forgotten in government support packages.
Now living in London, Michael still has family in Dundee and visits regularly.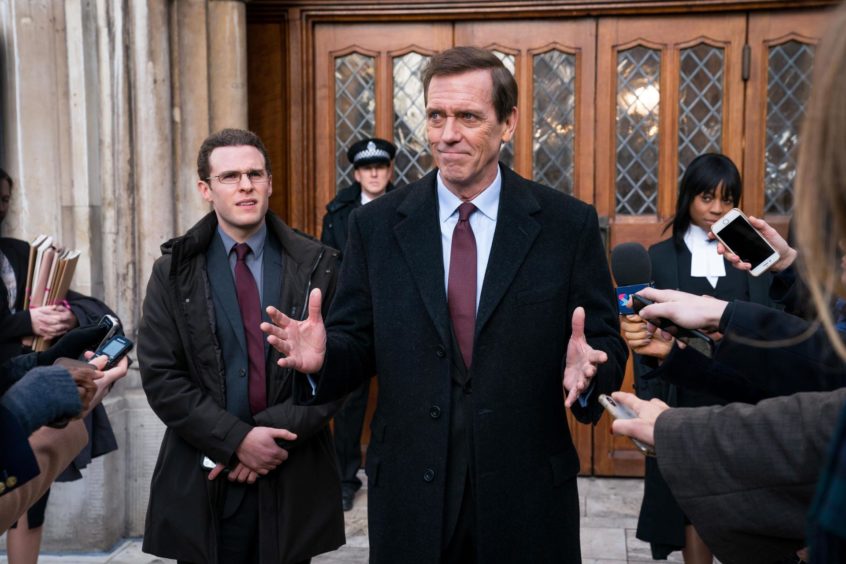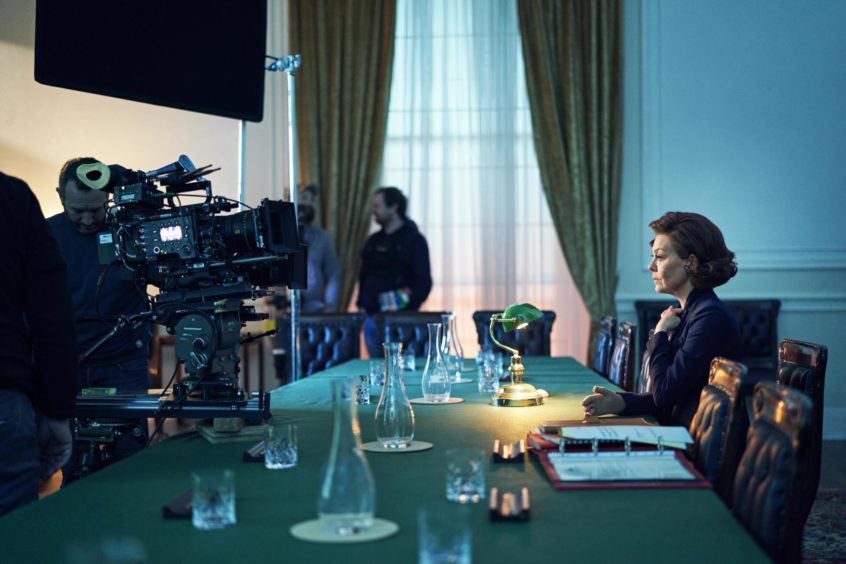 He and writer David Hare said Roadkill, which airs this weekend, is not based on any current or previous government, with barely a mention of Brexit and none of coronavirus.
Michael, whose previous directing work includes roles on Chimerica, Line of Duty, The Young James Herriot and Mr Selfridge, said: "With politics moving so fast, we were quite keen not to get caught up in the current climate and issues.
"You're always going to have audiences trying to draw comparisons but I think when you start watching you'll see there has been no Prime Minister like the one Helen (McCrory) plays and no minister like Hugh.
"We want people to be able to relate to and like him [Peter], even though he is doing all of these reprehensible things and it's not someone you would usually be drawn to.
"A lot of people in those roles get through by being defensive, denying and blustering.
"That type of politics is something we see a lot of, so we wanted to take a real look at how these characters bounce back from things."
All Roadkill filming was finished by January, meaning social distancing did not cause a major disruption but all production had to be completed remotely.
Michael, who is taking a well earned break, said: "A lot of bigger productions are trying to get back now and it's really tough to work round social distancing.
"The soaps are a bit more used to it because they're used to having to work no matter what but for one-off dramas, if it doesn't work you have to change your storyline."
Roadkill airs on BBC One at 9pm on Sunday October 18.