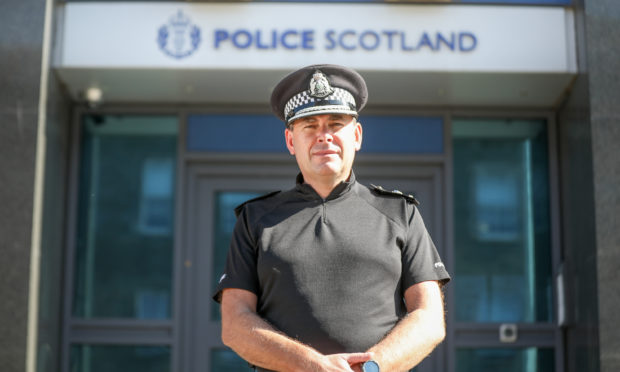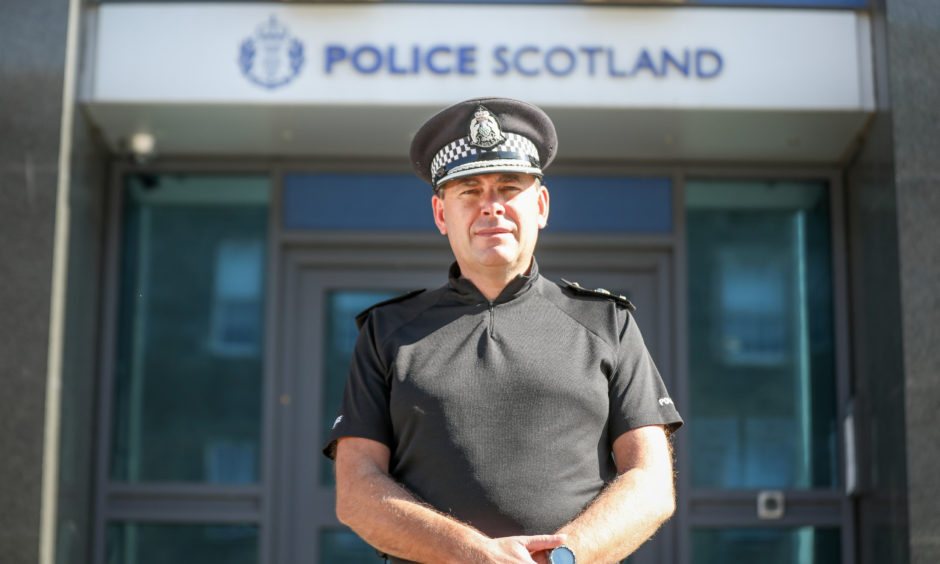 A spike in assaults in Dundee this year saw 170 emergency services staffed attacked while working, a new report has revealed.
The number of common assaults in the city soared this summer when the pubs reopened, including against police and other key workers.
A report by Police Scotland's Tayside divisional commander, Chief Superintendent Andrew Todd, showed a rise in a number of crimes including assault, rape and driving under the influence of drink and/or drugs.
Between July and September there were 1,302 assaults, up 147 from the same period last year.
Mr Todd said the spike in assaults and crime in general, coincided with the reopening of pubs in July and August.
His report, to go before Dundee City Council's community safety and public protection committee, said: "Dundee has experienced a significant increase in the level of common assaults with higher levels of crime felt in the last two weeks of July and the first and last weeks of August.
"The highest number of assaults were recorded in July during the two-week period of
13th to 26th July 2020, which incorporated the reopening of bars and restaurants on
the 15th July 2020, in line with lockdown restrictions easing.
"170 emergency services workers were assaulted in the course of their duties while
providing a service to the community.
"The number of common assaults in Dundee gives an indication of underlying level of
violence in Dundee which is in excess of the Scottish average as is the level of
violence exhibited towards emergency service workers."
Earlier this year Chief Constable Iain Livingstone pledged to crack down against attacks on police officers.
He said violence against staff is "utterly unacceptable" and said support will be provided to victims of abuse.
Overall, an overall reduction in sexual crimes is thought to be due to lockdown but police did see an increase in rapes from 68 last year to 89.
The report said: "Occurrence rates for reported sexual crimes remains slightly below those of 2019/20 and it is assessed that this reduction is attributable to the social restrictions imposed during lockdown.
"That said, we are returning to pre Covid-19 levels of activity in this area and it
remains a key focus of improvement work to identify potential victims and
perpetrators with partners.
"Increases towards the end of the quarter are evident and are assessed as being
attributable to the easing of lockdown restrictions."
Recordings of people driving under the influence of drink or drugs increased by 37%, which the report attributed to a targeted road safety police campaign during summer.
The report also showed fraud is increasing at a "rapid rate" across Tayside. However, instances of shoplifting and speeding have reduced.
Meanwhile, a Scottish Fire and Rescue Service report said deliberate fireraising is also on the rise.
The report for the committee by Tayside area commander Gordon Pryde said there has been an 83% increase in deliberate "primary fires" in the last three months, compared to the same period last year.
Primary fires are defined as causing a casualty or requiring a rescue.
However, he added there has been a drop in the less serious "secondary" fires, either outdoors or in derelict buildings.