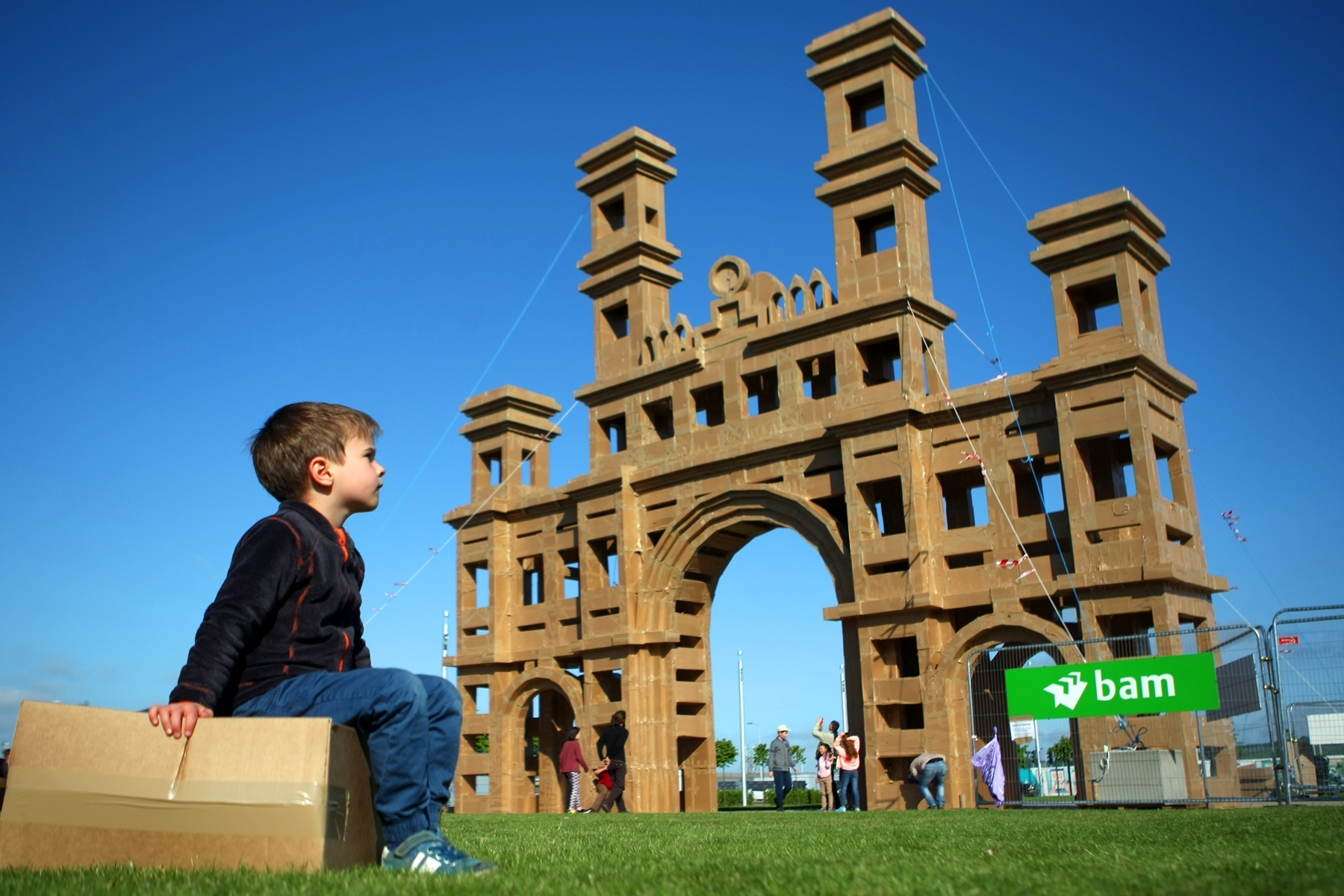 Following on from the success of its Royal Arch project last month, Dundee will play a central role in Scotland's Festival of Architecture 2016.
The nationwide celebration, which will run until the end of the year, is promoting creative architecture as part of Scotland's Year of Innovation Architecture and Design.
Dundee will host the grand finale of the festival in November at the waterfront, coinciding with the annual Christmas night light celebrations.
Organisers are also hoping to make a splash with the Spaghetti Racecyle, a schools event that will see pupils race to transport water across City Square using self-assembled drainage pipes.
The city will also host a wide range of events over the coming months, designed to engage people with innovative architecture and creative designs.
Mike Galloway, director of city development, said the fact Dundee was playing such a key role was a sign it had become an internationally recognised centre of design and architecture.
"It's fantastic that Dundee is though of in the same category as cities from around the world," he said.
"The whole creative industries are going to be hugely important for Dundee's future.  I think as part of our Unesco City of Design status we will have to continue with things like this into the future. We are very pleased to be able to do that.
"We have to do a lot of things right across the world. We need to not only prove that we warranted being made a city of design in the first place bu that we continue to deserve it."
Mr Galloway added: "It's also hugely exciting that we are hosting the finale to the whole festival.
"We are currently in the stage of planning that finale. It will coincide with Dundee's Christmas festival – it will be a very special one this year. It will incorporate a look back over the past year. There will be a much higher attendance with it being a national event too."
The festival is a further boost to Dundee's cultural scene, coming off the back of Dundee's own design festival held last month.
Some of the upcoming highlights include an architecture-themed crazy golf course, a self-led tour of Dundee guided by light projections on buildings, and a competition to design a new building in the Seabraes Yards area.
Tours around the newly-renovated High Mill are also planned.
These events, and the Spaghetti Racecycle, have been organised by the Dundee Institute of Architects.
The festival has already achieved great success in the city, attracting thousands of people to its People's Tower event last month.