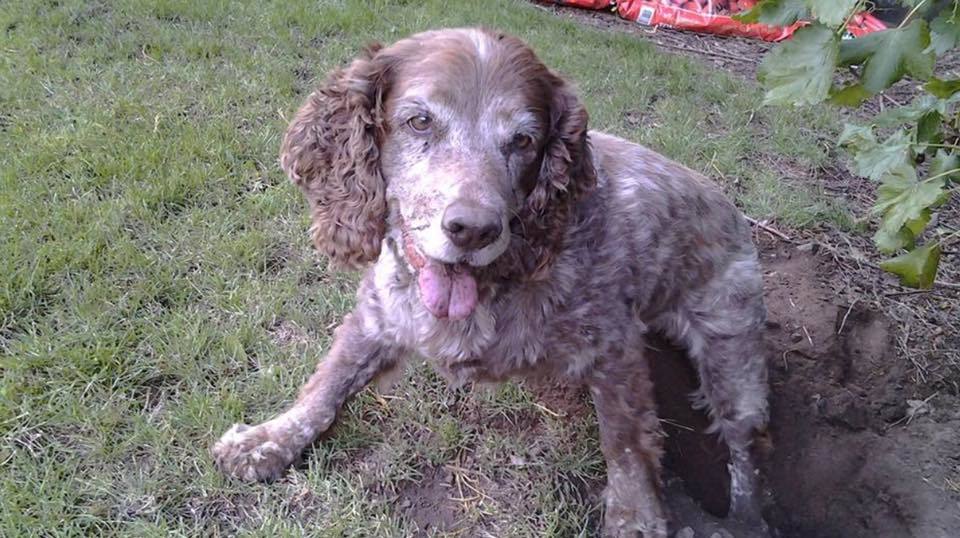 A Dundee dog narrowly escaped a Christmas catastrophe after stealing a Thornton's Classic Collection box and devouring the lot.
They say with age comes wisdom but Jodie the 13-year-old spaniel appeared to have missed the memo when she scoffed the 23 chocolates all at once, landing herself at the vet's in critical condition.
The sweet treats were a present from Dobbie's garden centre to customer Jane Blaikie as a loyalty reward.
But while her back was turned, her ravenous pet managed to tear off the gift wrap and chew through the box — an amazing feat, as the elderly pooch has almost no teeth left.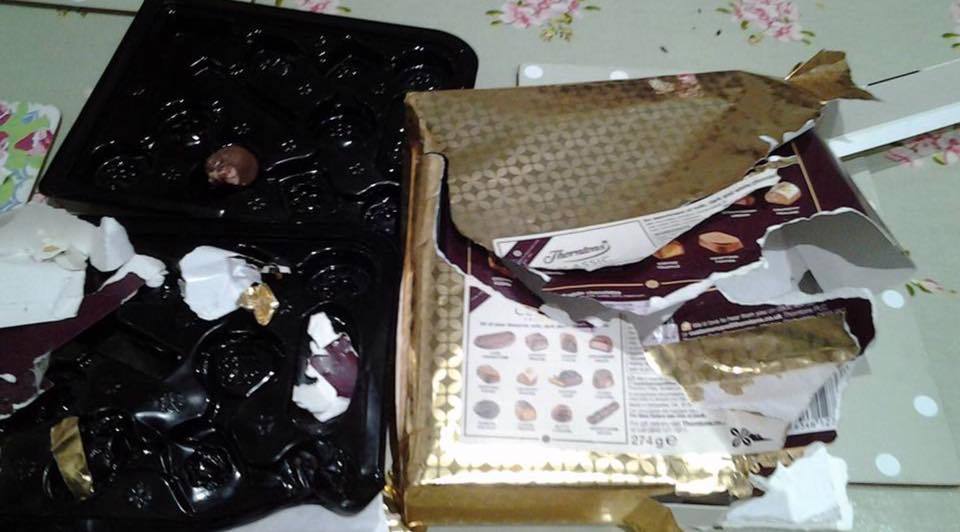 Chocolate is highly toxic to dogs, so Jane had to make a late-night dash to Parkside Vets, where Jodie was put on a drip for around 24 hours.
Thankfully, she has now made a full recovery and is back to her mischievous self.
Jane said: "I got the chocolates when Dobbie's had the Santa in store and put them in the back bedroom.
"I don't know how Jodie managed to get to them — she's old now and she's barely got any teeth, but she must have been really determined.
"The vet gave her an injection to make her sick, but it didn't work as some time had passed between her eating the chocolate and me noticing, so it was already in her system.
"Her stomach was all swollen and she collapsed on the vet's floor shaking.
"They put her on a drip overnight and I didn't sleep a wink, expecting a phone call at any moment — I honestly didn't think I'd see her again.
"I've had Jodie since she was a pup and she's part of the family, so I'm so happy to see her being her old self now. It took her a week to fully recover.
"I'm keeping all the chocolate locked away now!"
Dobbie's centre have promised to send Jodie a doggy present to cheer her up after her ordeal.
A spokesperson for the company said: "We recommend that when our Rewards members come to renew their membership and collect their gift, whether it's a plant or an edible treat like chocolate, it should be kept out of reach of any pets.
"We're happy to hear that Jodie is doing well and we're going to send her a dog-friendly tasty treat that she'll enjoy much more."