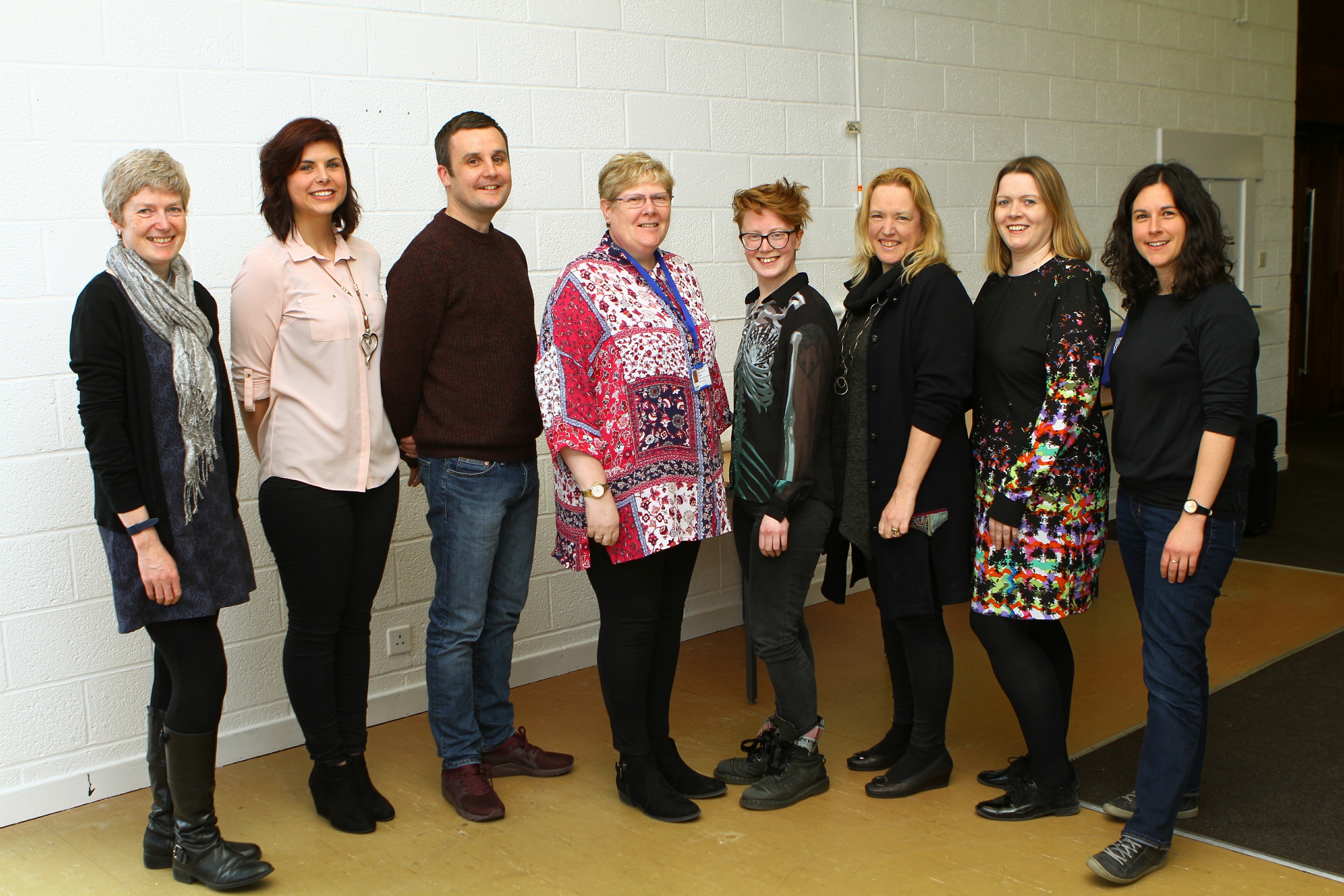 A group which organises tea-dances for older residents in the city is celebrating after winning the inaugural Dundee Soup event.
Lifegate Tea Dances, which provides a place for older people to gather and socialise, was the first winner of the micro community grant.
Three other groups – Dundee's Dress Herrings, Uppertunity Community Garden and Flow! Kids – also took part in the opening event.
Dundee Soup was organised by Creative Dundee, Along Came Kirsty and Shona Littlejohn.
For a donation attendees receive a simple soup supper and hear up to four short presentations from local people running community projects.
At the end of the evening, everyone votes on their preferred initiative, the ballots are counted and winner goes home with all of the money raised on the night to develop their project.
Lifegate Tea Dances manager Debbie Findlay said the money awarded at the inaugural event – £188 – would go towards a minibus.
Lifegate Tea Dances provides entertainment and dancing as part of efforts to reduce social isolation, as well as offering the chance for older adults to exercise and reduce the risk of dementia.
Debbie said she was overjoyed to have been awarded the grant.
"This has been a fantastic event and it would be great if it was be run often," she said.
"This money will make a difference to members of the community who cannot walk to Whitfield Church but can instead be picked up by a minibus.
"Due to social isolation people are tending to stay in the house and not go out to meet. Often the people we support have no living relatives."
Danielle du Plooy, of Uppertunity, said although they didn't win, her group was glad to have taken part.
She said: "Even though we haven't won we still feel like winners because we have lots of new connections and have raised awareness of our project. The support we received tonight has increased our confidence."
Shona Littlejohn said: "Wednesday night surpassed our expectations.
"We had four fantastic pitches and connections were made. The winner is making a real difference to the elderly people in our community."
The first soup event was held in Detroit, USA, in 2010 when a group of friends met for dinner to share ideas for projects for which they could not get funding.
The friends wanted to continue working together to empower and connect the community.
A few months later, the first 
winner was chosen – a Rust Belt architecture photo book – and the scheme was gathering traction.
It has continued to grow and the Detroit event attracts around 200 people each time. It has raised more than $132,000 (£107,989) for a whole host of initiatives, covering everything from technology, social justice, education and art.