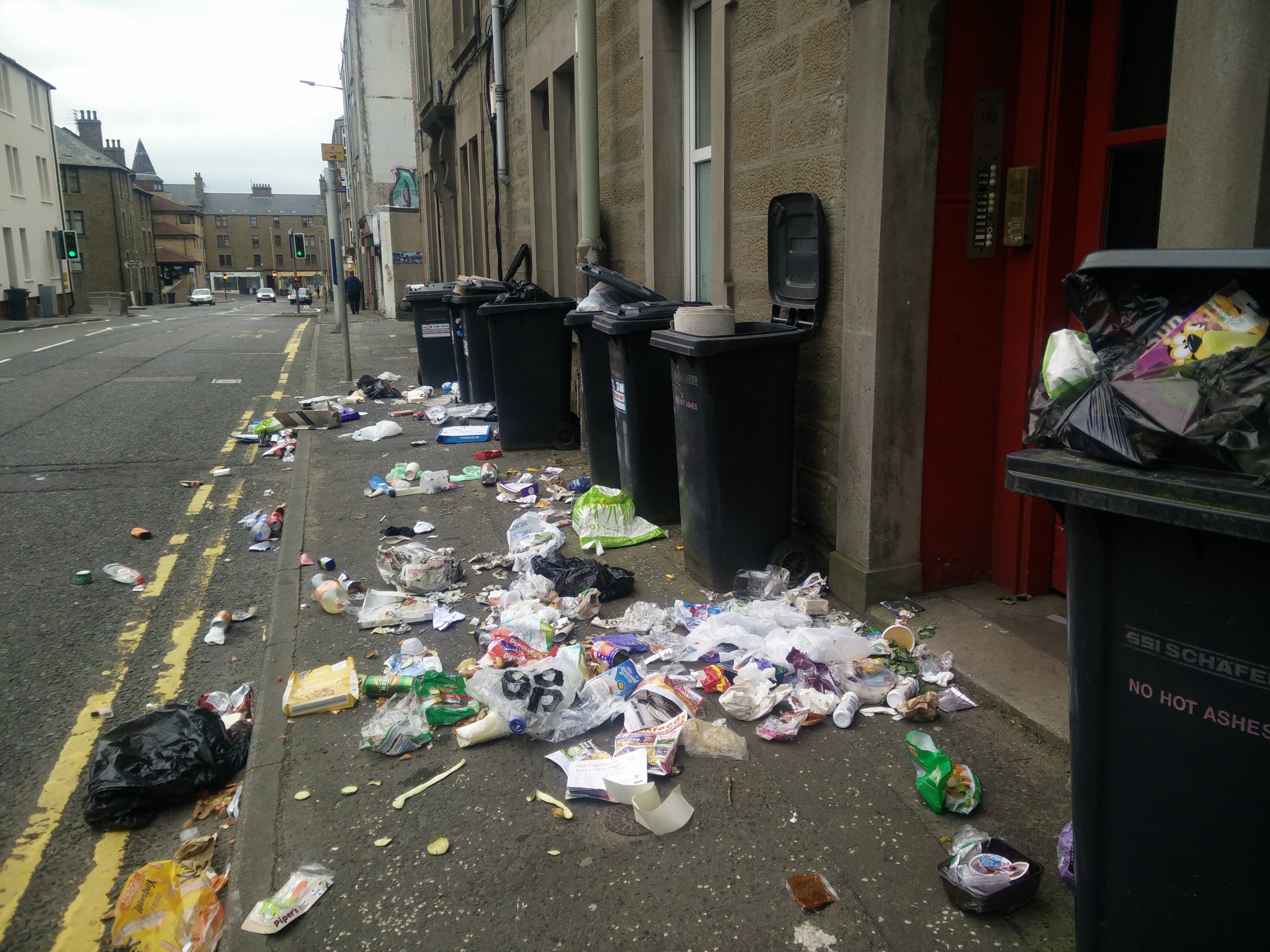 Residents of a Dundee street woke up to an unpleasant surprise on Tuesday after the contents of their wheelie bins were emptied all over the street.
Food waste and other items from black bins left outside 46-48 Constitution Street were spread 50 feet along the pavement and on the road.
It is believed the rubbish ended up in the street after people passing by on Monday night opened bin lids and began throwing the contents around.
Kevin Cordell convener of Dundee City Council's neighbourhood services committee blasted the culprits.
"This is clearly a deliberate act by someone who couldn't care less about the place they live or anyone else who lives there," he said.
"The majority of people take a pride in the city so when you see something like this happening it is disappointing for all of us."
Those passing had to walk in the road in order to avoid stepping in the sprawling mess, which included everything from food waste to unwanted household goods.
One resident, Robert Begg, said it was obvious that it was done maliciously.
"It looks like someone has done it on purpose. If you look at all the mess, there are heavy items which seagulls couldn't possibly have moved.
"It's disgusting and not something you want to wake up to. You can see that the bin lids have been opened as well by someone.
"I've heard folk about here at night so it was probably people walking past."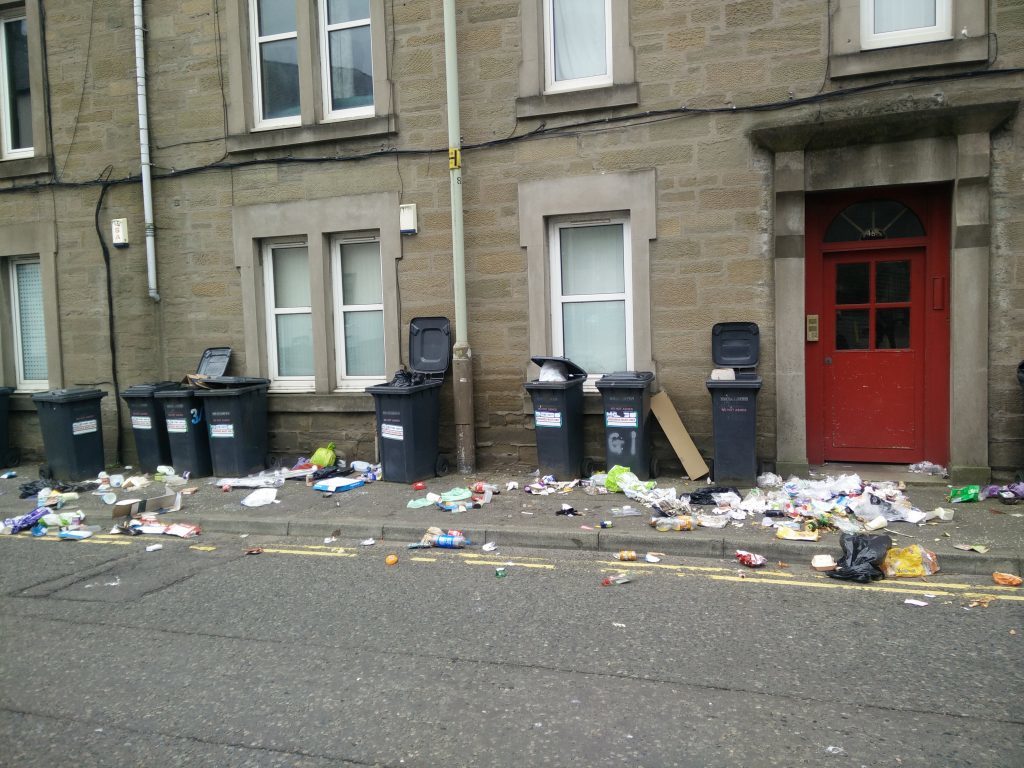 Residents in the area will be receiving new services from June 26 as part of the new recycling roll out across the city .
Coldside councillor Anne Rendall added that it appeared to be an isolated incident and said: "The council are happy to take on board any feedback regarding the new services and if there are any issues will speak to residents to resolve these."
The council confirmed it was cleaned up after a rapid response team was dispatched to the street.