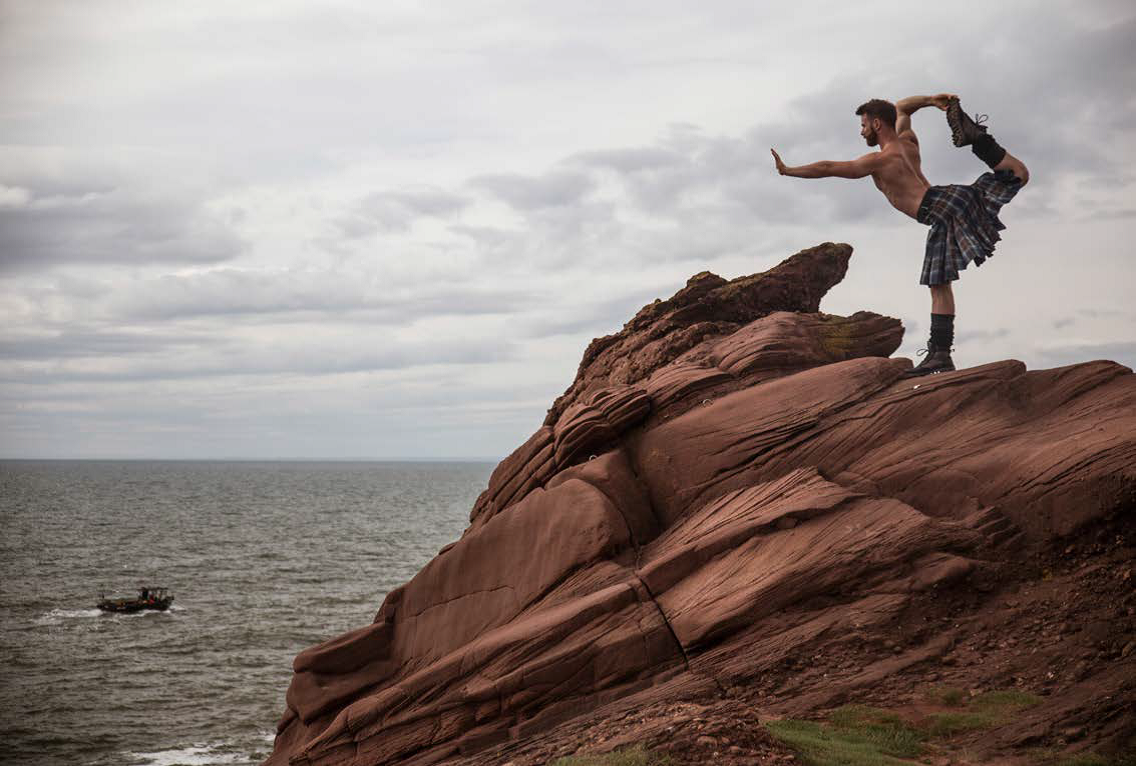 A Dundee yoga instructor who shot to fame after inventing "kilted yoga" is set to release a book featuring images from across Scotland's stunning natural landscape.
Finlay Wilson, founder of the city's Heart Space Yoga and Bodyworks, was thrust into the public eye earlier this year after releasing a series of videos demonstrating the ancient Indian exercise and meditation technique — while wearing traditional Scottish attire.
He is now set to release a book entitled Kilted Yoga: Yoga Laid Bare, which will demonstrate various yoga sequences with the backdrop of incredible Scottish locations such as the stunning waterfalls near Etive Mòr in the Highlands and the beautiful Arbroath cliffs in Angus.
Finlay, 30, said he decided to release the book to help people who were interested in learning more about the exercise discipline.
He said: "When I was initially approached by the publishing company, I tried to think of the best way to put it together.
"I decided to produce something which explains yoga from a beginner's perspective and shows introductory sequences that build up in levels.
"It just seemed like the logical path as I have had hundreds of people get in touch asking how they get into yoga.
"There are some really amazing images from right across Scotland.
"It was great fun during the shoots — although there were lots of midges which at times made it difficult.
"On one of the shoots in Glencoe, there were a few tourists watching us then all of a sudden a bus load turned up.
"It was hilarious but I am used to it now so it didn't really faze me."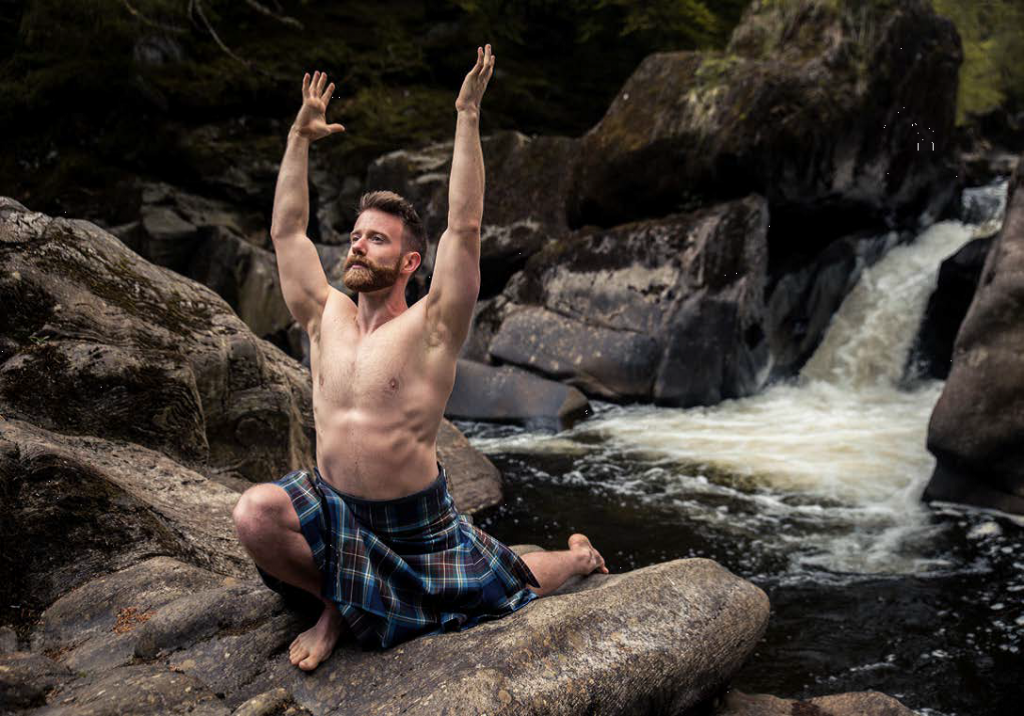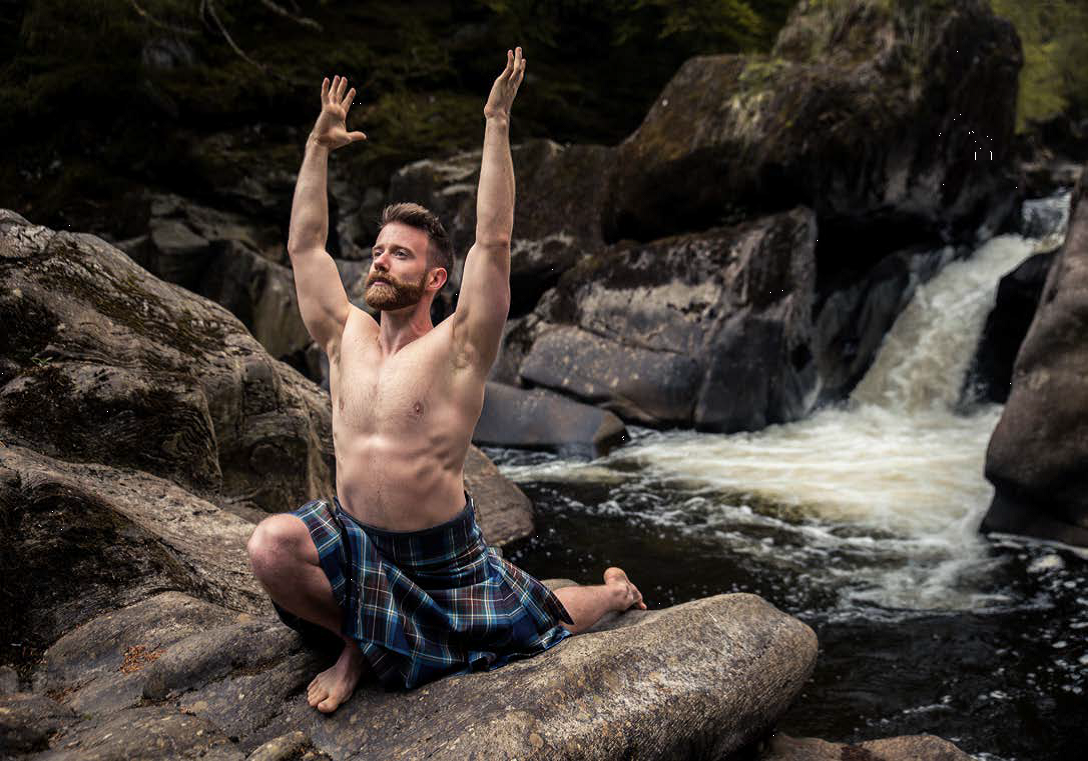 Finlay went viral in January this year after he shared the story of his friendship with a Sri Lankan rescue dog.
Videos of Finlay practising yoga with his beloved pet Amaloh touched the hearts of more than one million viewers.
Not long after, a video of his kilted yoga session set in a Scottish forest became a viral sensation with over 52 million views across the globe to date.
Samples of images from the book can be found online with the book set to go on sale on October 19 this year.