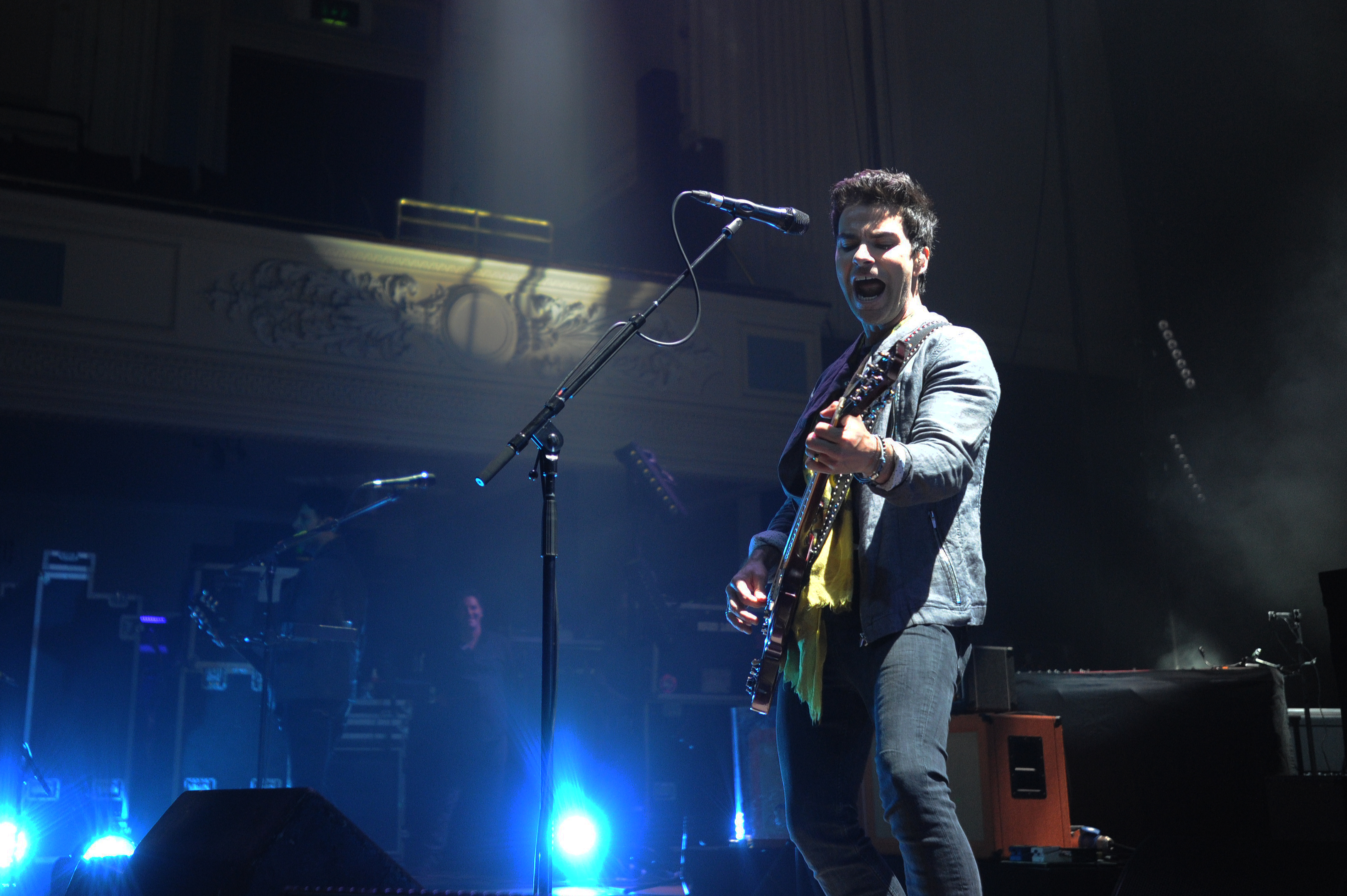 Hundreds of music fans queued in Dundee's City Square on Tuesday evening to see Welsh legends Stereophonics.
Excited fans were all smiles before entering the Caird Hall to take in the rockers' performance.
Tickets to the gig sold out within minutes earlier this month.
Concerns had been raised over fans trying to gain entrance to the venue with tickets gained through third party sites.
However, entrance to the venue appeared to pass without incident.
Among those waiting to see the band were family Steve, Joyce and Bruce Fleming.
They were joined by friends Dave Jamieson and Alistair Dutch.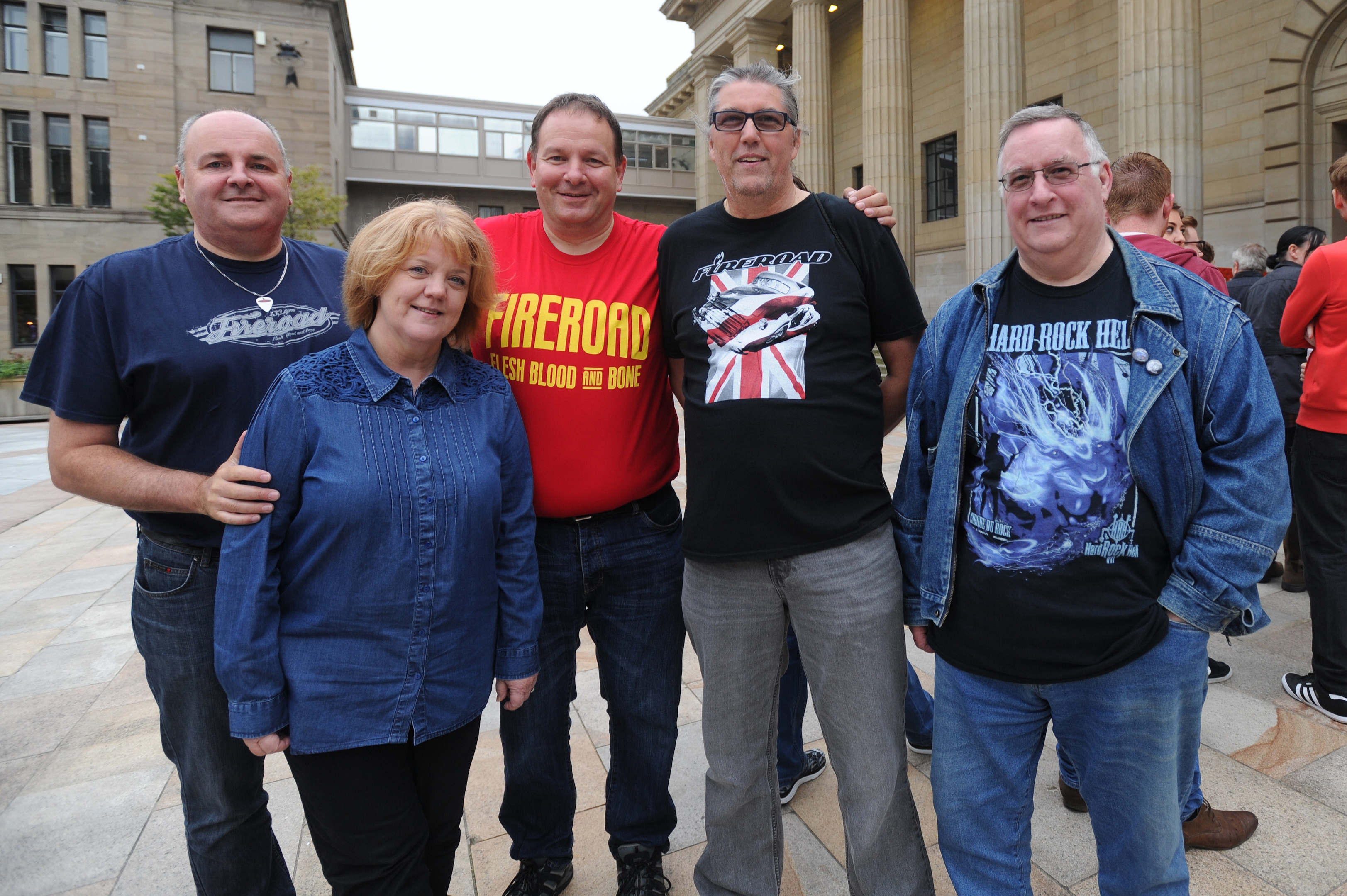 While the revellers were keen on seeing the evening's headline act, it was support band Fireroad they were most looking forward to seeing.
Music fan Steve said: "Fireroad are from a little village in Wales. They're friends of Stereophonics.
"They deserve this, it's been long overdue for them.
"Stereophonics will be good too.
"Dundee needs to have more big bands."
Stewart Owen, who queued up at seven o'clock in the morning for tickets after they went on sale, was lucky enough to meet "Phonics" frontman Kelly Jones.
He said: "Kelly was really friendly and down to earth.
"I went down at three o'clock and they opened up the gates. There were already a few people down there by then.
"I've always admired the band, so thought I would go up and chance it and ask for a picture.
"Kelly was totally fine with it and took his time and signed stuff and stopped for pictures.
"This is the first time I have seen the band, so I'm really excited."
Busker Kevin Hughes also met the group and was all smiles after gaining the signature of Phonics bassist Richard Jones — who penned Kevin's guitar.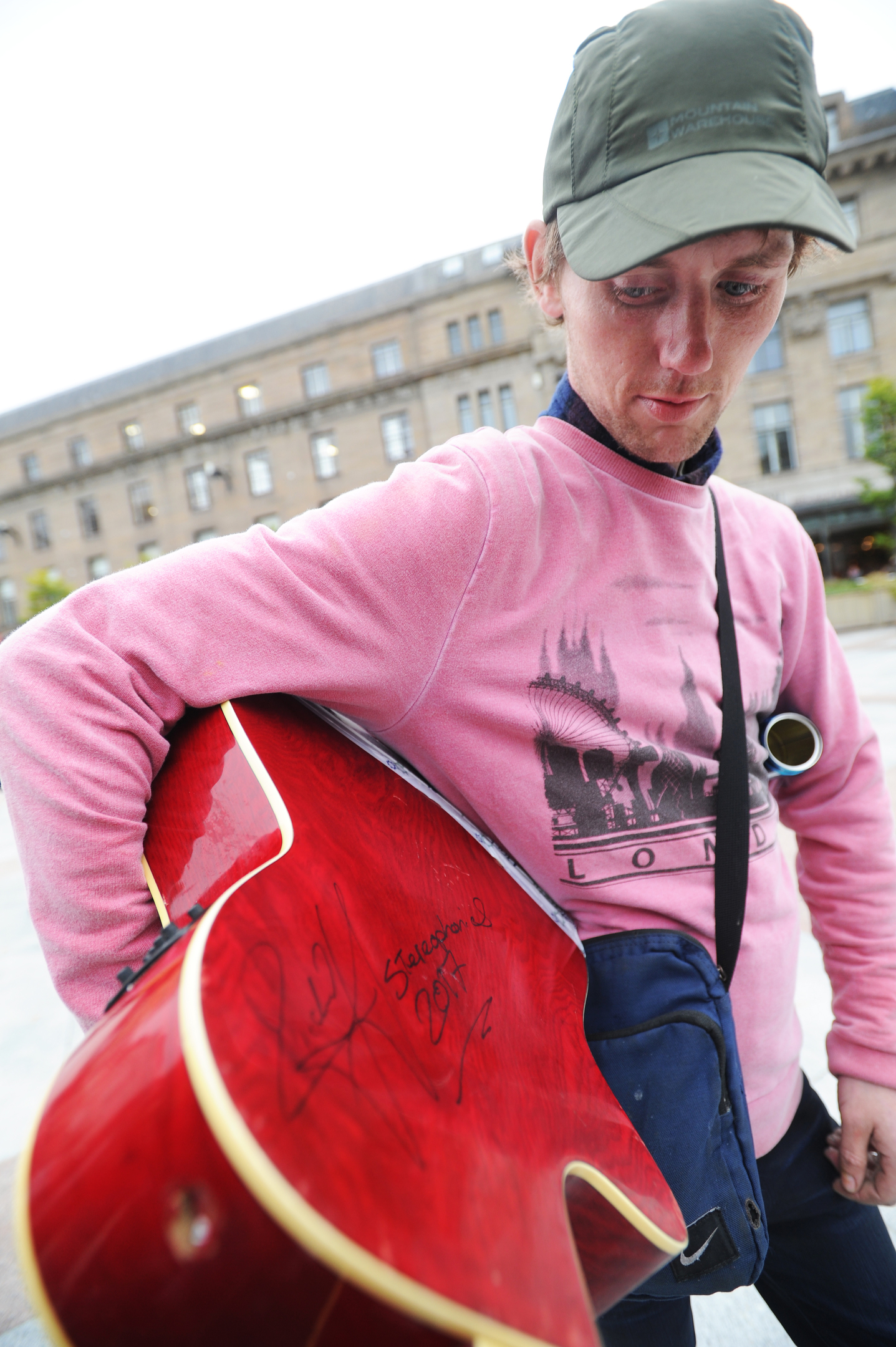 Kevin, 32, said: "I saw them when I was 19 at T In The Park.
"The Phonics and Manic Street Preachers were both playing and it ended up like a battle of the bands.
"It was amazing. I don't have a ticket for tonight, but I've seen them quite a few times.
"You better believe it's good to have them in Dundee."